We're baaaaaccckkk…
It is time again for He Crafts, She Crafts with the wonderful and amazing Mark Montano!
This week we are taking on a $0.99 Ikea picture frame!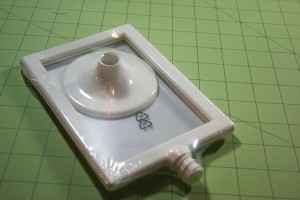 It is a super simple white frame and we decided it would be fun to see what we could do…
I decided to take it from white to gold with a bit of spray paint.  Once it was dry, I added ribbons, bling, buttons and more with my hot glue gun, to give it a bit more of MY personality!
For the photo inserts, I printed off some Instagram pics and used some fun Echo Park papers to create my photo pages that went into the frame. It is open on both sides so I was able to do something unique for each one.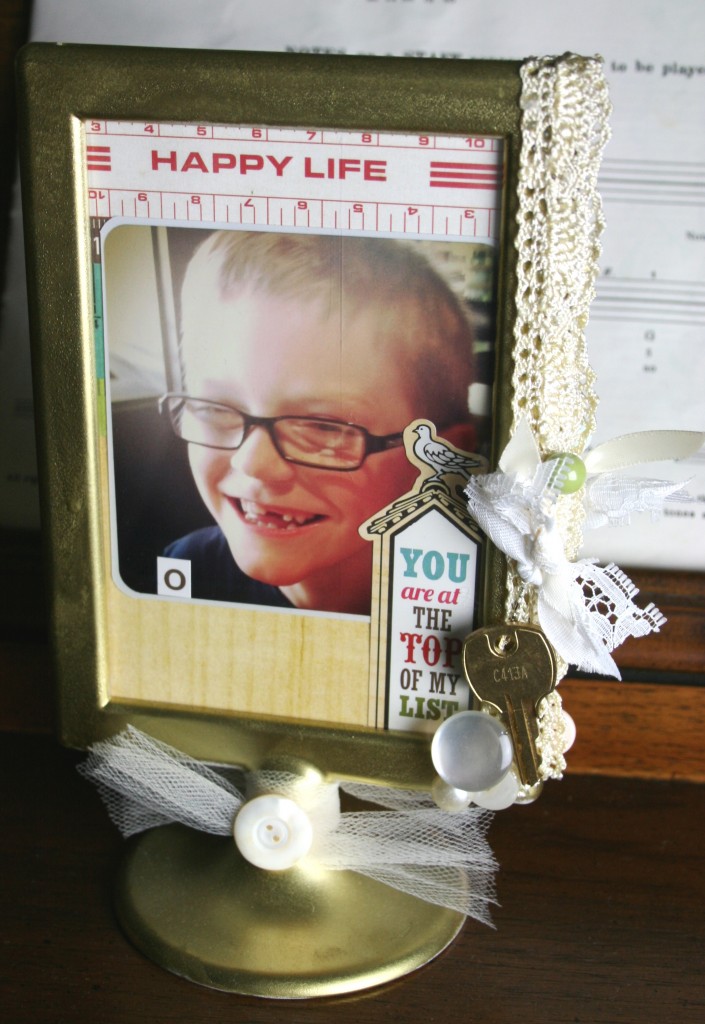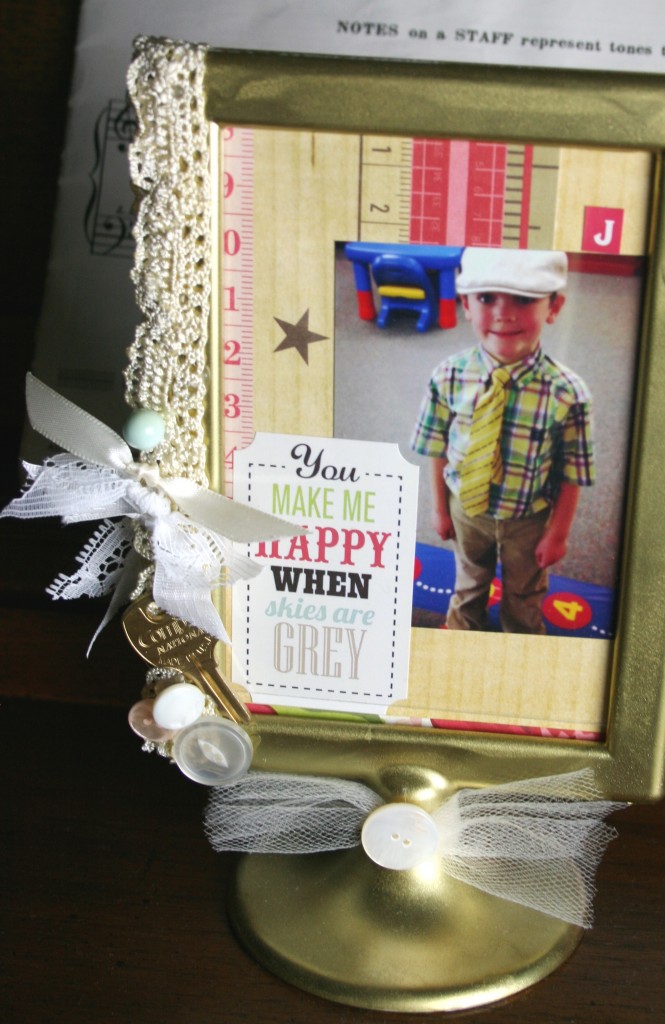 I love how using a little spray paint and hot glue completed transformed this frame into something new.  You would never know what it was made from if you didn't know what it was made from – know what I mean?  🙂
Now – here is Mark's version…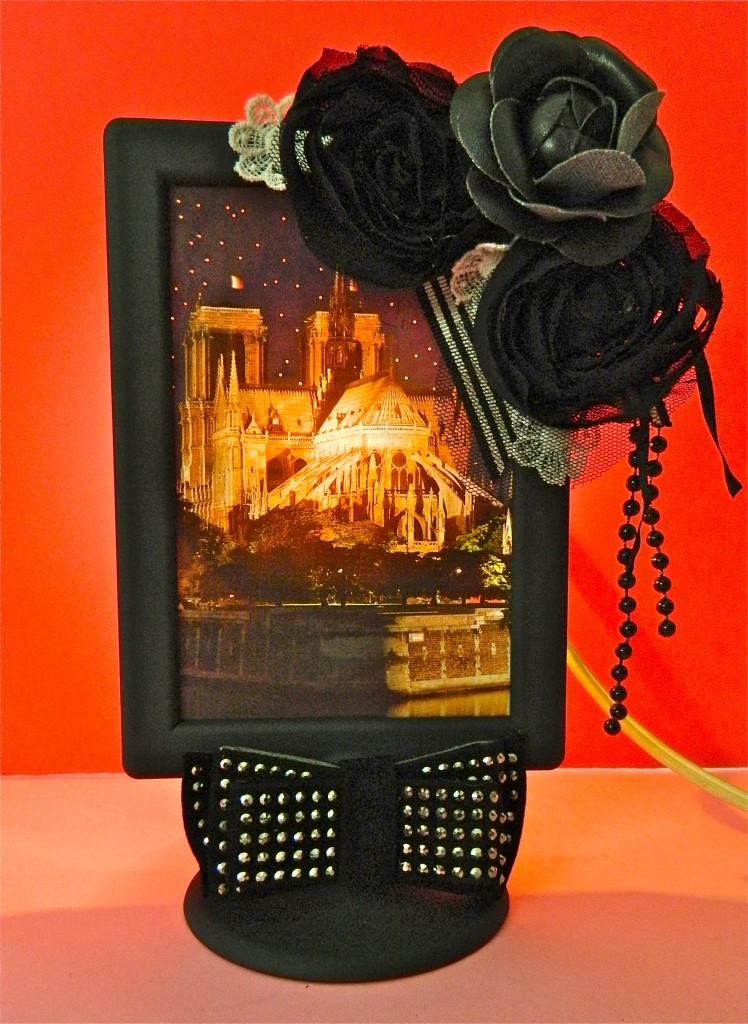 I love that it is this funky black, rocker-Parisian look.  It is sooooo great!  He completely outdid me, once again, on this one!!!
To see how he created this awesome night light, you can check out his blog.
Be sure to leave a comment here and there to be entered into a drawing for a little box of goodies to create your own take on the frame!
Thanks for stopping by and checking out He Crafts, She Crafts – Section 6.