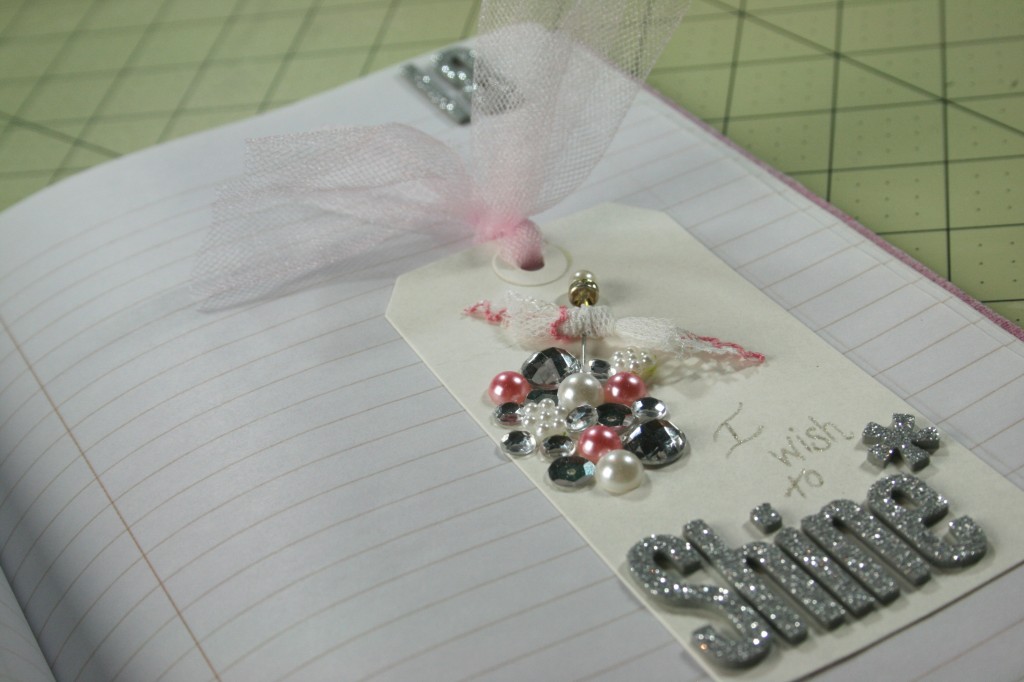 A wish to let myself shine.
If you haven't started to notice a pattern in my wishes, I have.  Evidently I am in need of a bit more confidence, strength, and willingness to put myself out there.  I have wished for it in a few different ways.  I often find that I doubt myself and what I know, second-guessing everything as I go.  It's time to stop that, grab life by the horns, and be true to who I am, what I want, and where I am going…
I hope that as you are playing along, you are starting to learn a little bit more about who you are as well!
I just added some bling to a tag and my wrote my wish.  Pretty, simple, and straight-forward.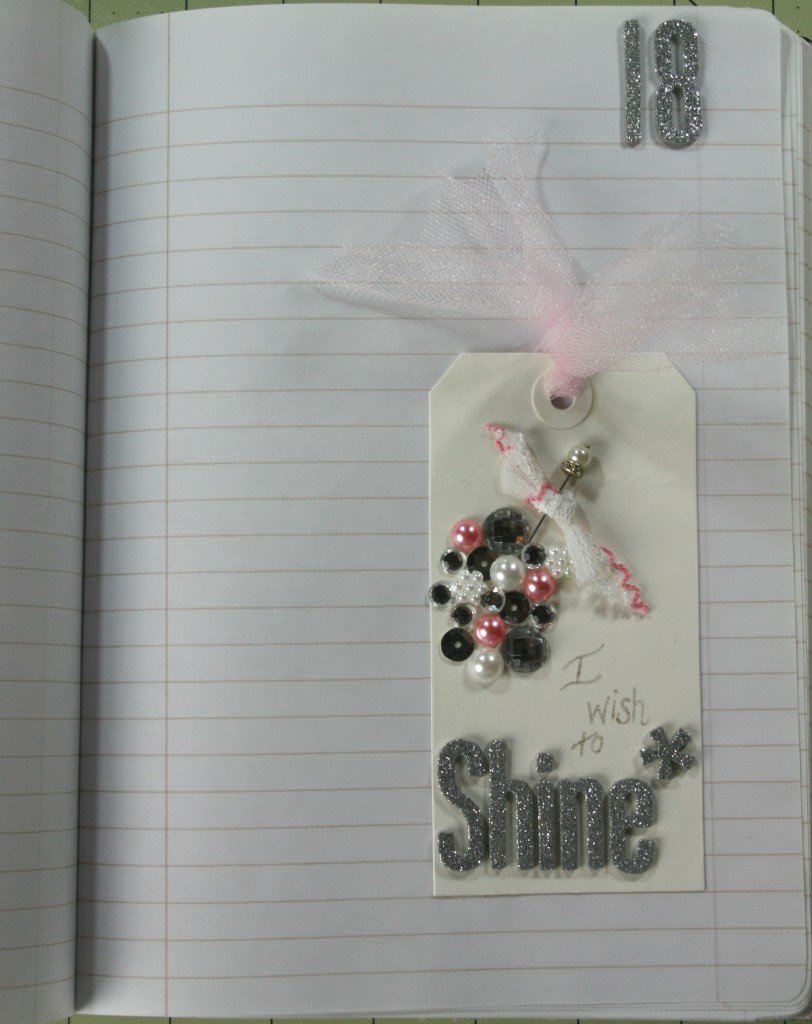 Sometimes people say that they can read me like an open book…  I guess that this month, they really can.
Make a wish.  Take a chance.  Change something.