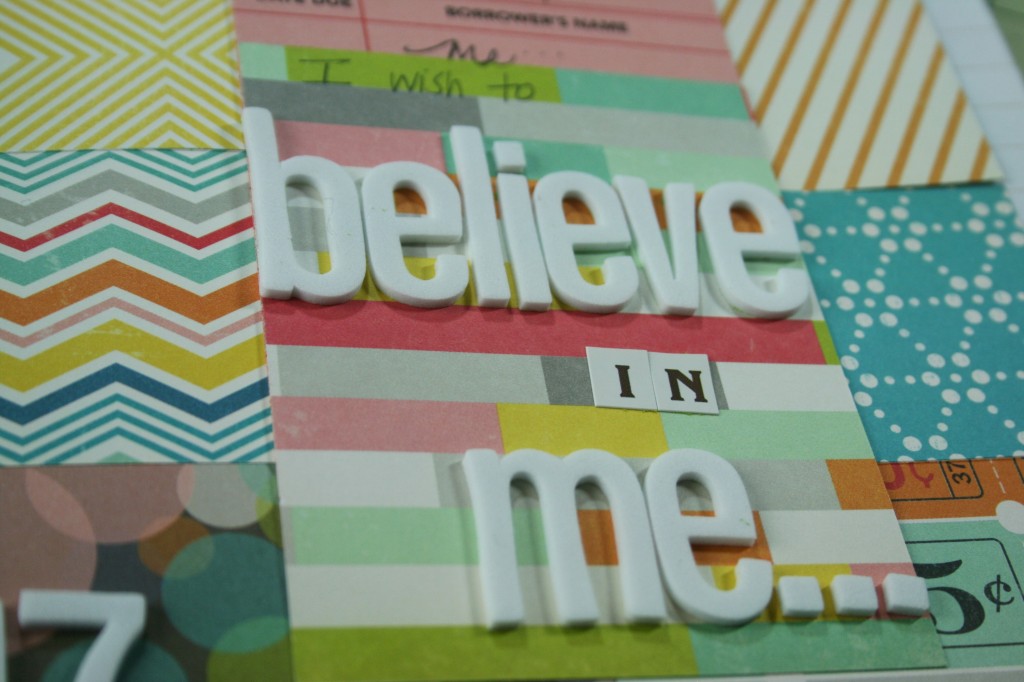 Another wish for me…
Sometimes I just need to be a bit selfish and make a wish for myself, for my well-being, for my future… so that I can then better impact the life of my family.  I cannot be better for them any other way.  I have to make sure that I am being the best me that I can be, in all aspects, so that I can be the best wife, mother, daughter, sister, etc… And by wishing to believe in myself, that will help me find the strength to do all of that.
For this one, I grabbed some fun October Afternoon papers and created my page.  One of the papers looked like a library card, so I had to use that.  Then, how could I NOT use that cute little Groucho button – It is a great fun reminder to be who I am.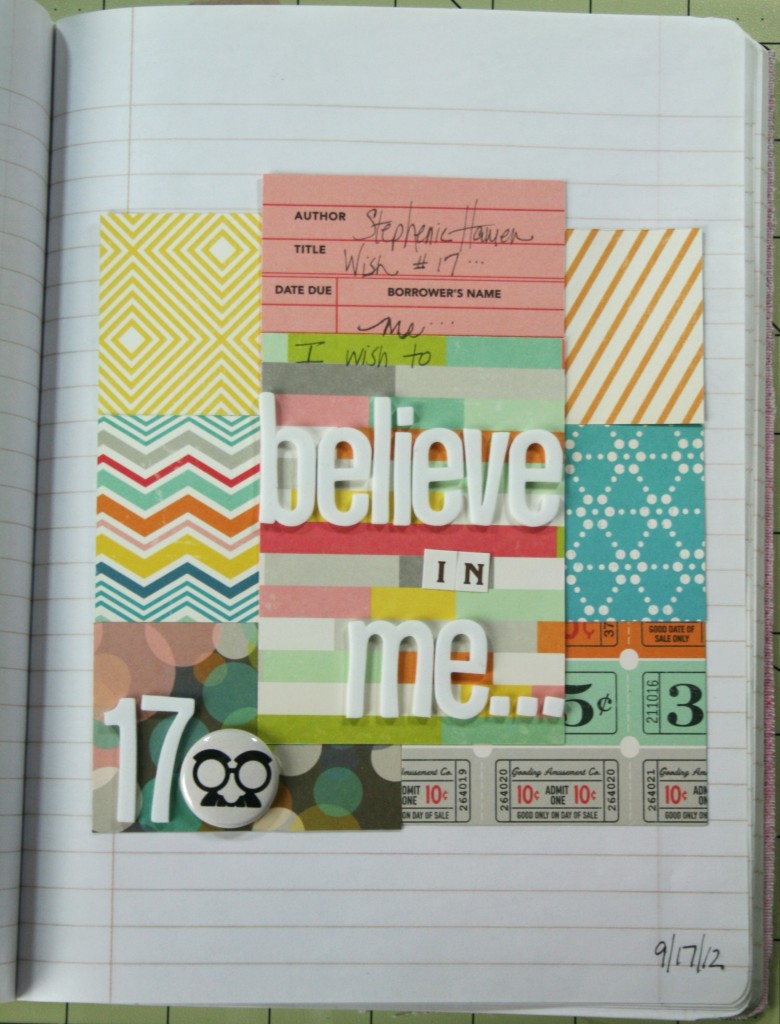 So… make a wish to be true to who you are or for giving yourself a little extra boost at being your best.