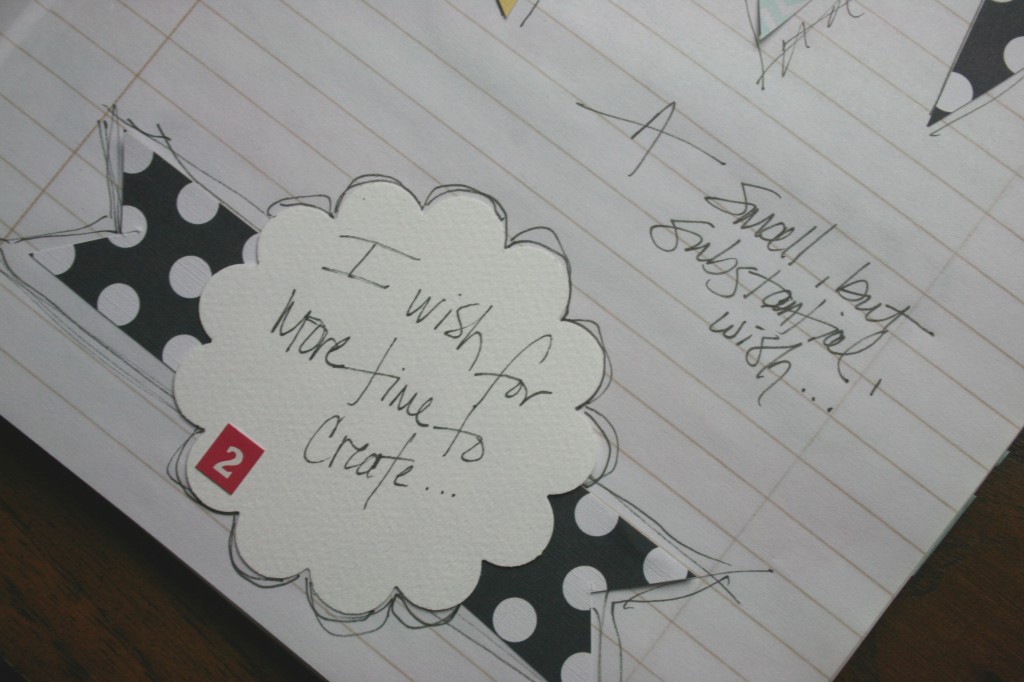 After everything that happened with Jacob yesterday, this might seem like a frivolous wish.
But it is a substantial wish that helps me cope when I am stressed. It is a wish that helps me to be a better mom.  It is a wish that helps to keep me sane.  So while I should be wishing for do-overs, I wish for something that is more practical and attainable than the ability to alter the space-time continuum.  I wish a small, but substantial wish.
I wish for more time to create.
It may sound selfish, and on some levels it is.  But, in all reality, it is the best therapy, medicine, or stress relief that my money can buy.  It is what I need to not feel bad for letting Jacob play in the woods like a boy should and for letting him leave my sight for more than a minute.  It is what will help me from reliving the moment Owen said he was hurt and the second I got to him and realized exactly how far he had fallen and how bad it could be.  It is what will help me fall asleep in a few nights when I am no longer waking up to wake him up to make sure he's actually ok.  So yes – it is selfish…  but sometimes, for the sake of those around us, we have to be.
Needless to say, it is a simple bit that I did.  Nothing stellar.  It is, if nothing else, honest, true, and what I wish for…
I decided to just make some little and colorful banners with patterned paper.  Just a few quick snips with the scissors and they were done.  I hung them on twine and did a quick doodle around them.  I punched a piece of cardstock and wrote my wish on there.
It is truly simple – and again, a bit selfish.  It is what I wished for last night – a way to escape from the craziness that was my day, even if just for a bit.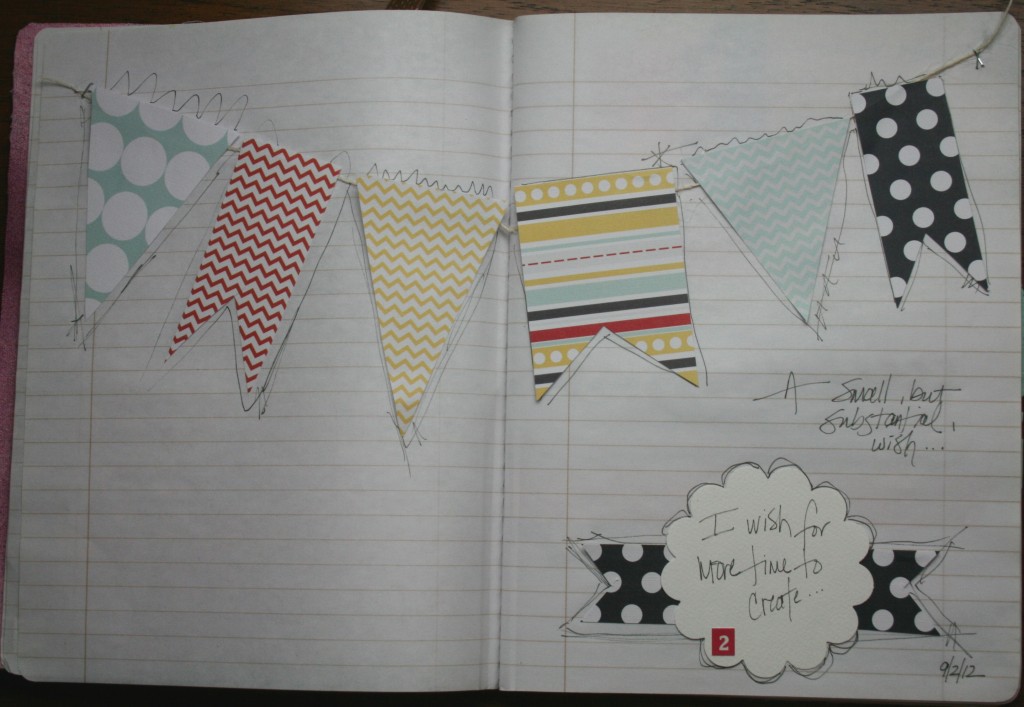 So today, I hope you wish for something small, but something substantial that could change your perspective, heal your heart, or just make you smile…