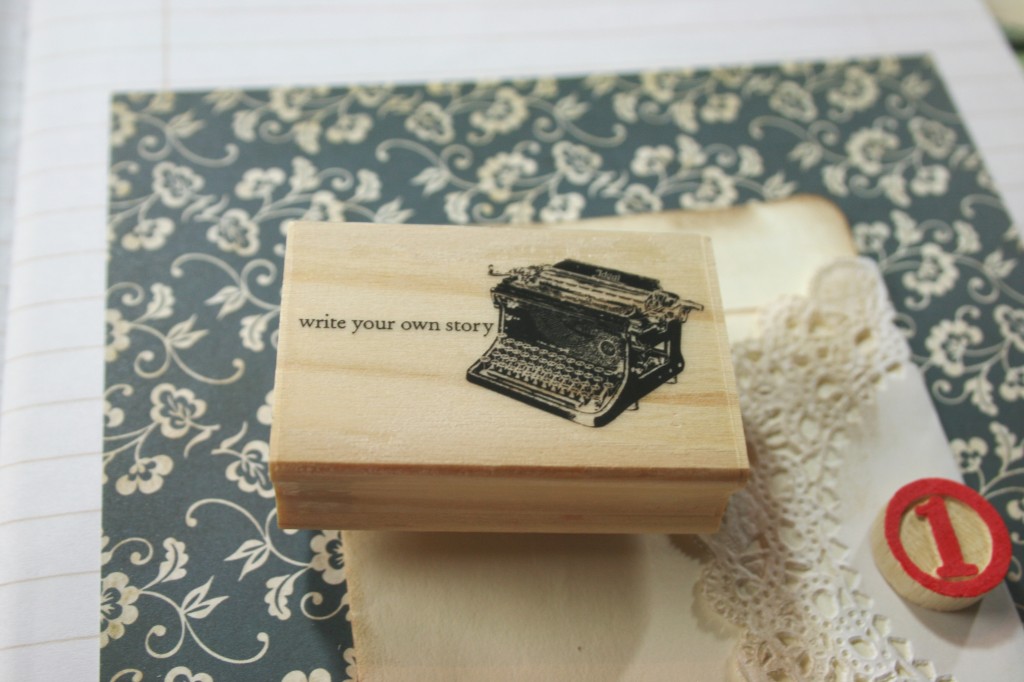 Well.  Here we are.  Ready to write down that first wish.
The first wish of 30.
For me, as I was deciding what to write down for this one, I realized something.
It was time to go all out.
Don't pull any punches.  It was just me and my journal.  It was time to be honest.
Rip off the band-aid and go for the big one.
What is THE wish?  That BIG wish?
You know which one I am talking about…
It was the first wish that came to mind when you read what we were going to do.  It is the wish that pulls on your heart-strings every day and haunts your dreams every night.
THAT is the first wish – the BIG wish.
Now… as much as I adore all of you and appreciate that you read my blog, this is a wish that I will share.  Later.  When it comes true.  Until then…  this BIG wish is mine.
And, with that in mind, I felt that a big wish deserved a big page and tag to go along with it.
Now – my tags are going to be fairly simple, so I hope they are not disappointing. More than likely, they are going to jump around in color palette, style, etc… so much that I might look a tad crazy.  I just like to mix it up and try new things and play around.  Some will be good – others, well, all experiments have their failures, right?
I am just sharing what I am doing with you in case you are in need of some extra inspiration.  More than likely, you will all blow mine out of the water!
So… here is wish no. 1:
For this one, I grabbed some papers from one of my favorite paper companies – Echo Park.  I also grabbed a library pocket, a paper doily, some ink, and some other goodies and got to work.
I put a 6×6 piece of patterned paper on the page.  I cut out one of the mini cards on another sheet from EP and then inked the edges, along with the library card and doily.
Once that was done, I started putting it all together.  I stamped on the library card, added ribbons to the card itself, and then added a couple of fun stickers to the whole thing.
Then, I did the most important part.  The only part you really HAVE to do – I wrote my wish.  My big wish.  Then I tucked it into the library pocket and closed my book.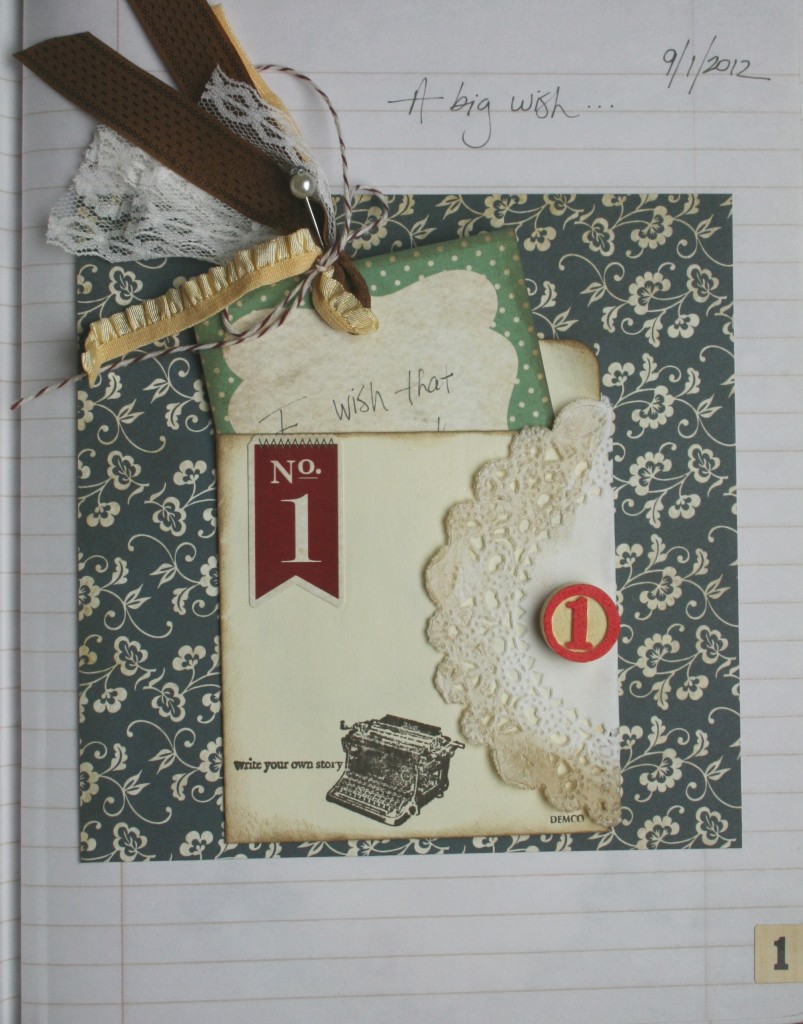 It is there, written down, saved and out into the world.  After I wrote it, I took a minute, looked at it and breathed.  Then, I read it aloud.  There was no going back.  It is now real.
I took a huge step, a leap really, just by writing that down.  It is now out of my head and my heart and on a piece of paper out in the world.  The words seem to carry more weight and more reality now.  I feel inspired and motivated to make it come true.  Maybe that is all it is – the motivation to make this "thing", this wish, a reality.
I don't know…  I just know that it felt good – I mean REALLY good – to put it down and out there into the world.
I hope you wish big today and take that leap.  Who knows, 30 days from now things could feel very different!