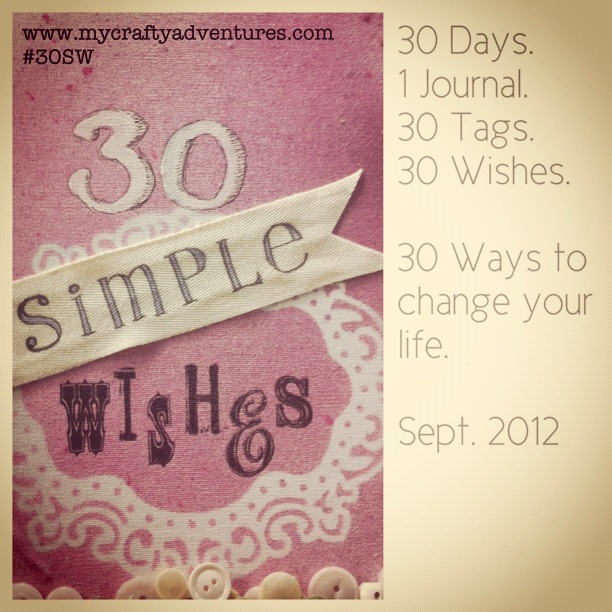 Well, it is finally here and I cannot wait to get started!  I had a blast making this journal to keep my wishes in.  It is another one of those inexpensive composition notebooks that are all over right now.  Between this cover and the ones Mark and I did for He Crafts, She Crafts, hopefully you have some ideas to use to create your own!
Here is what I did to create this journal and then I will wrap up with a few pointers and things to watch for over the next few days/weeks…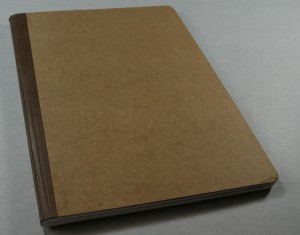 I started again with a plain covered book.  I wasn't sure if the color of a brighter one would show through the canvas so I decided to go with this one.
Using a marker, I traced out and marked the front and back covers, inside and out.  Looking back, pencil would have been better.  I was a little off and when I cut away the black, I was short on a couple (hence the buttons, which I often use to cover up a mistake!)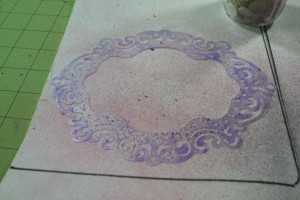 Using glittery shimmer sprays and some pre-made stencil masks, I added some color and sparkle to the canvas.  I did layers of pink, purple, and a clear/white with extra glitter.
Once it was dry, I cut them out, peeled off the adhesive, and attached them in their respective spots.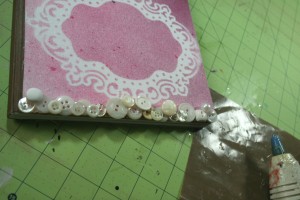 Due to that shortage I mentioned before, I needed to add some buttons to the bottom of the notebook, which, now looking at it, I probably would have done anyway!
Next, using stamps and paint, I made my title.  After the white paint was dry, I outlined it with a black permanent marker. To complete all of these, I went back with a glitter pen later to add some extra shimmer to the letters and numbers.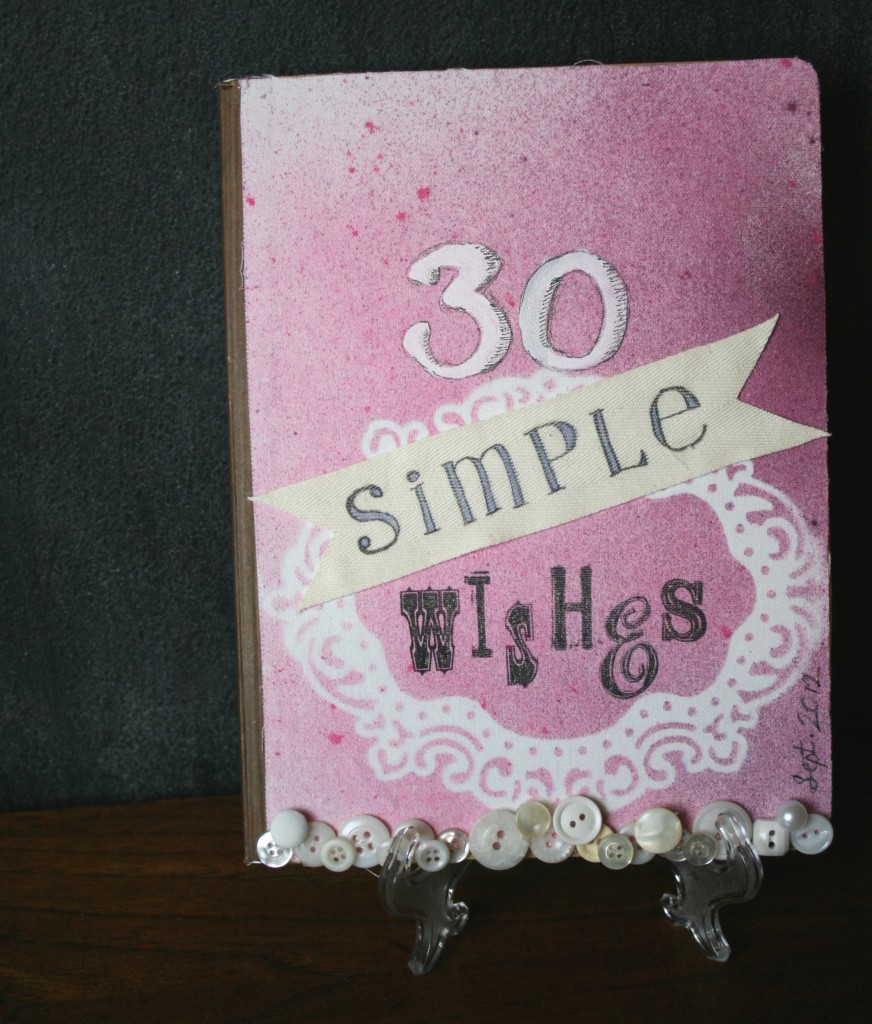 The final journal turned out just like I wanted it – just like me and my style.  It will be a great place to hold all of my wishes for the 30 days of September.
If you would like to play along, here is some more information:
Everyday in September, I will post a new tag for writing my wish.  Some will be quick from pre-made tags, while others will be a bit more involved.  Feel free to make them along with me, or just make your own any way you want. 
If you don't want to make a tag, you can just write a wish each day right into the journal itself!
I will plan on giving you some fun ways to decorate pages here and there, too.  Why not add some art journaling in while we are at it?
If you are playing along, please use the hashtag #30SW.  This way we can sort and see each other's work.  I will have a board on my Pinterest page dedicated solely to this project, as well as a page on my blog here where I will add each day's tag once we get started.  I would love to add people to those posts and to that board, so if you are interested, just let me know!
And, I am hoping (but not promising) that a few of my crafty friends will join in and share a tag or two here as well as guests!
I look forward to this project – and to what we can all learn about ourselves just by writing down our simple wishes for the best life we can have.
Now – off to start on tag #1…