It is back to school time and time for the next round of He Crafts, She Crafts with the fabulous and great Mark Montano!  He is seriously an amazing friend and I feel so blessed to be able to play and create along side him – from a few thousand miles away.  Do not miss his projects because he always knocks it out of the park.  Once again I am in awe of the fact that he is putting up with my crazy adventures!
We thought in the spirit of back-to-school, we would grab some $0.50 composition notebooks and get to work.  Needless to say we had a great time and actually made several versions of notebooks because, once we started, it was hard to stop!
Here are the three that I created…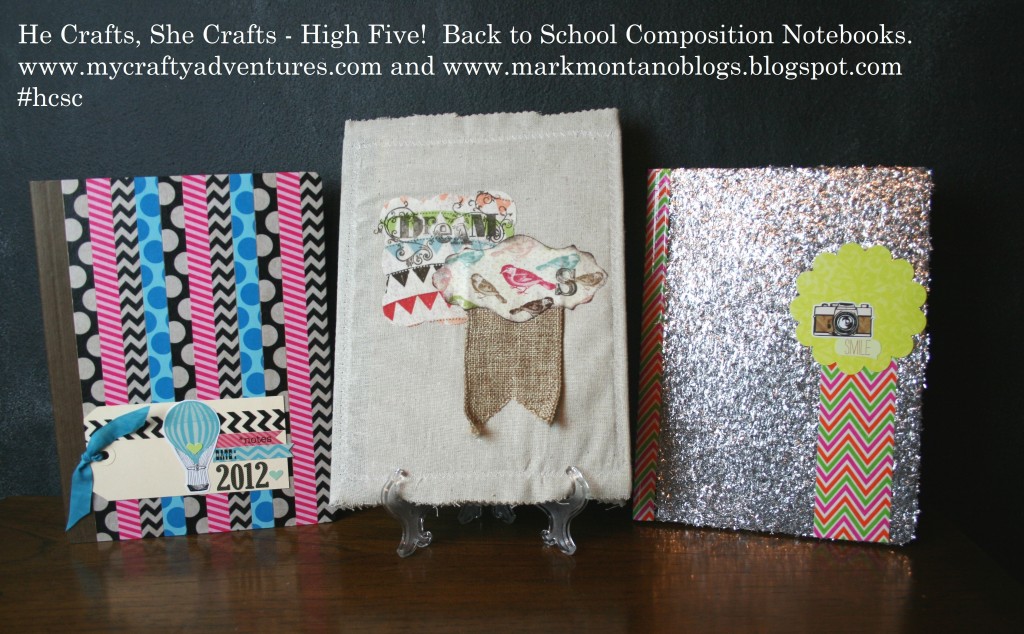 I used three different techniques to create three very different final results.  For the first project, it's all about the glitter and the bling!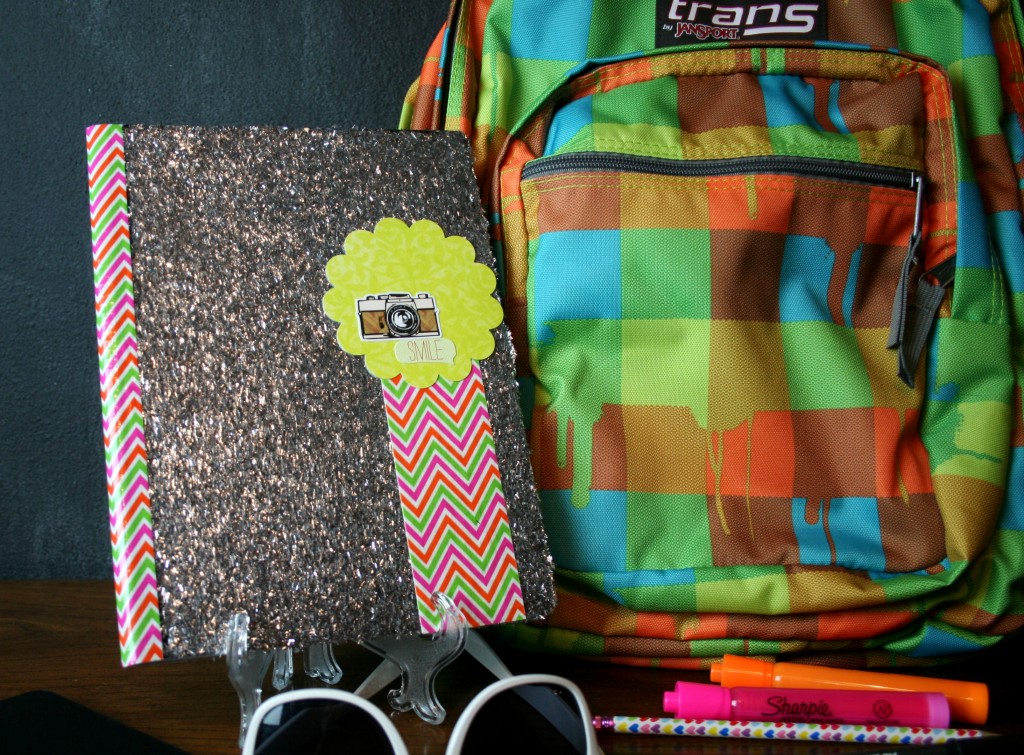 So – to do this one, you take Collage Pauge and spread a layer on the front and back covers.  Next, sprinkle with the glitter of your choice and let it dry.  Add a second coat of Collage Pauge and glitter and let it dry again.  Add a final layer of Collage  Pauge to seal in the glitter.  To finish it all off, grab some fun duct tape to decorate the spine and to add some flair to the front.  With a bit of paper and a couple stickers, you are all ready to make a big statement!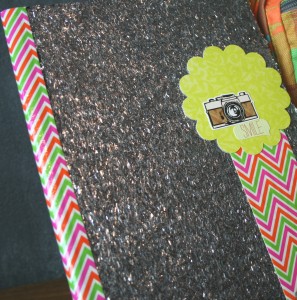 For my second notebook, I went with a fabric covered version.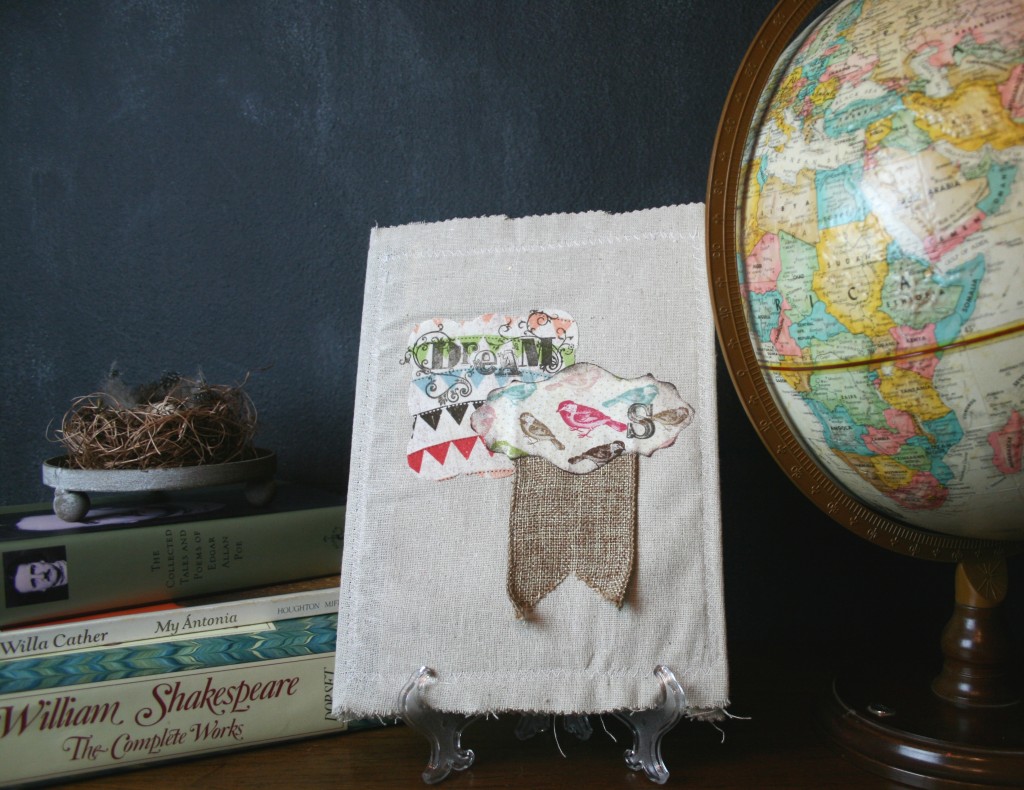 For this one, I used some linen and coordinating patterned fabric.  A marked out and trimmed so that one piece would cover both the inside and outside covers, front and back.  I also cut an additional panel to add to the outside front and outside back covers.  The yellow is bright, so this helped block out the yellow.  I used a small bit of adhesive to keep it in place and trimmed the edge.  Then I wrapped the big piece all the way around and put it through the sewing machine.  I trimmed off the excess on the inside with straight scissors and used pinkers to finish the top and bottom edges.
I used some PeelnStick and put it on the patterned fabric and ran it through the Fuse to die cut out shapes to add to the front of the journal.  I inked, stamped, and adhered the fabric, as well as a piece of ribbon to the front to finish it all off!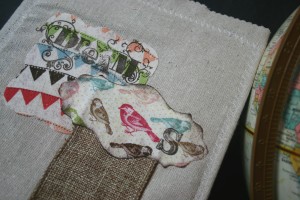 Finally, I did a 10 minute version using washi tape!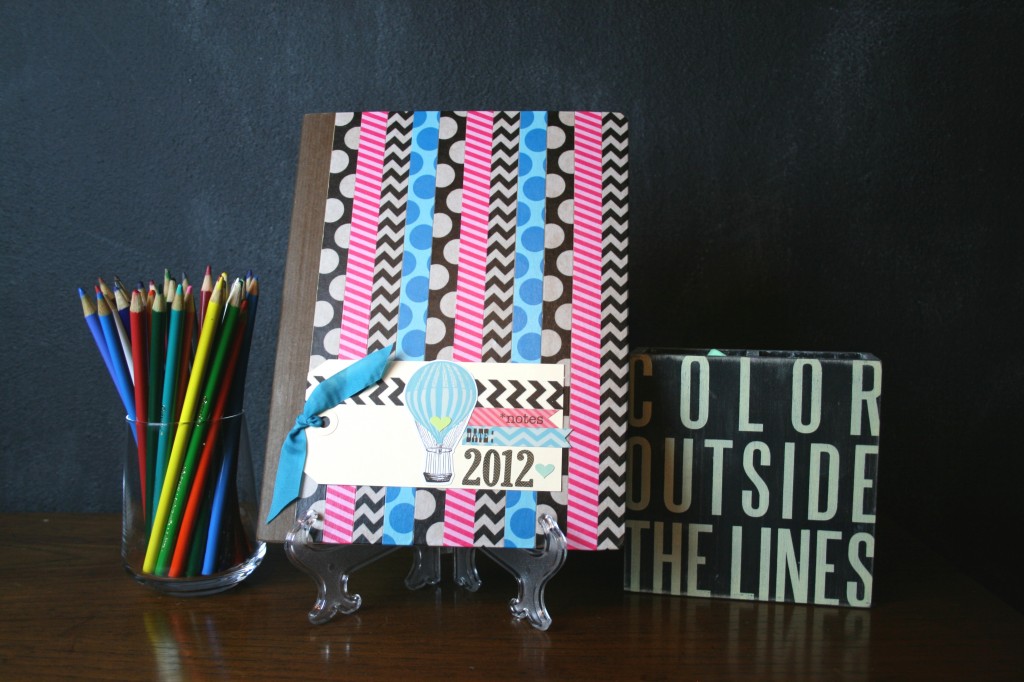 To complete this project, I used a plain covered notebook.  Because washi tape is somewhat transparent, this let the colors of the tape really show, rather than compete with the cover color.  All I did was roll it on and trim it off, roll it over the edges, and the add a little tag.  I added stickers and some ribbon to the tag and adhered it.  Easy peasy!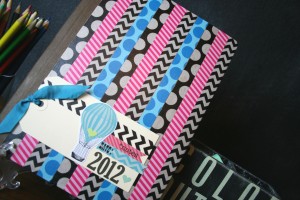 Now – you have to make sure that you head over to Mark's blog and check out his projects, too… here's a little sneak peek!
If you leave a comment on both of our blogs, we will be sure to enter you into a little sweepstakes for some goodies to create you own custom composition notebook!