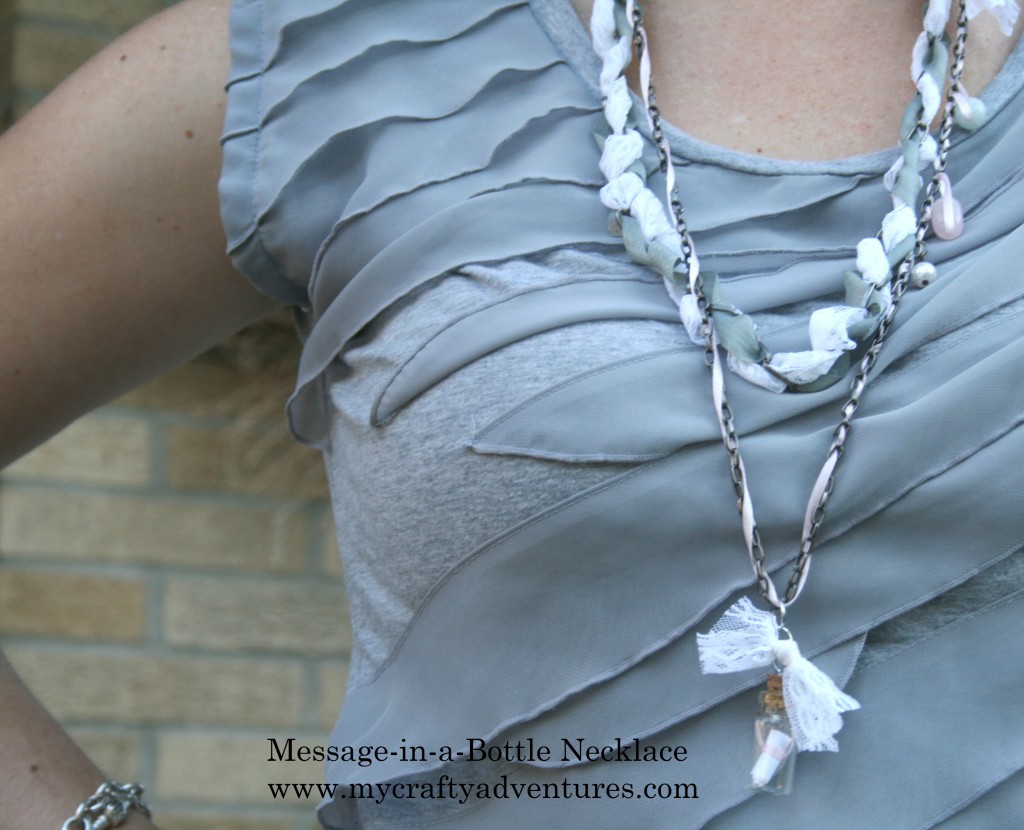 (photo by Jacob Hamen – age 6)
I am all about wishes lately.  Later this week I am launching 30 Simple Wishes, but as I ramp up for that, I decided to keep a wish in a bottle that I can have with me all the time. 
I am not sure why, but lately I feel that I need to write things down, write them out, and capture them, even if it is just for me.  This one is just for me, but it is a wish that I hold, and can now wear, near and dear to my heart.
This is a super simple project, so I hope you enjoy it and get inspired to keep something important or special to you close to your heart as well.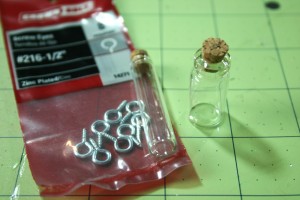 I grabbed some tiny screw in eye hooks from The Home Depot and then had to debate between two different little glass bottles.  The short, stubby one won – that allowed for a longer paper strip to be wrapped and tied with ribbon.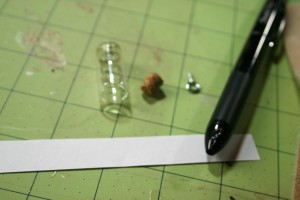 I cut about a 6″ x 1/2″ strip of paper and wrote out my wish.  It was just for me, but something that matters deeply to me and something that I want to keep as a reminder with me.  It is a goal.  A hope.  A wish.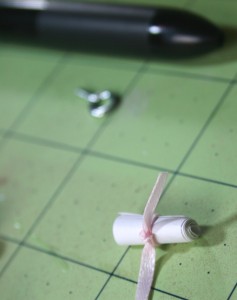 I rolled it up nice and tight, then tied with a tiny bit of pink ribbon.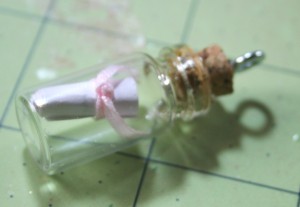 I inserted it into the glass bottle and used some E6000 to seal it up tight and screwed the eye hook in, also adding a dot of E6000 to it as well.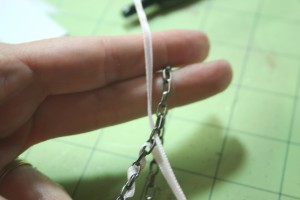 Next I grabbed a small chain and some pink ribbon and started weaving the ribbon in and out of the links in the chain.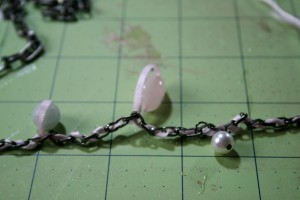 As I went, I added in a few beads to add some extra texture and dimension.  I did not weave the entire thing, only a section, loosely wrapping the rest around the chain.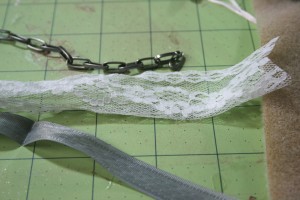 I then grabbed some bigger chain, as well as equal lengths of lace and seam binding.  I tied one end to a link for each, one above the other, and started weaving alternately until the end. I tied off the ends on the other side just like the start.  I made sure to even out the chain so that the weaving was in the center.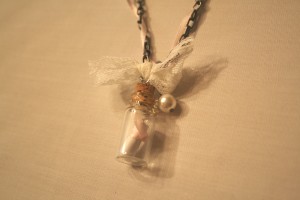 I added a little pearl, some lace, and a ring and added the bottle to longer, thinner chain.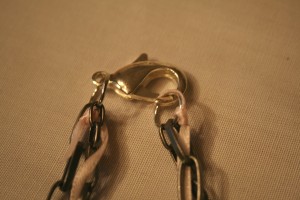 FInally, I attached the two chains and the pink ribbon to jump rings and added a clasp.

All in all, it was a pretty quick project and one that I am enjoying today! 
And – FYI…
Tomorrow we will have a new He Crafts, She Crafts with the amazing Mark Montano!
Then, later this week I will be kicking off 30 Simple Wishes!  It is a busy week so I hope you will try to come back and check it all out!
Happy Crafting!