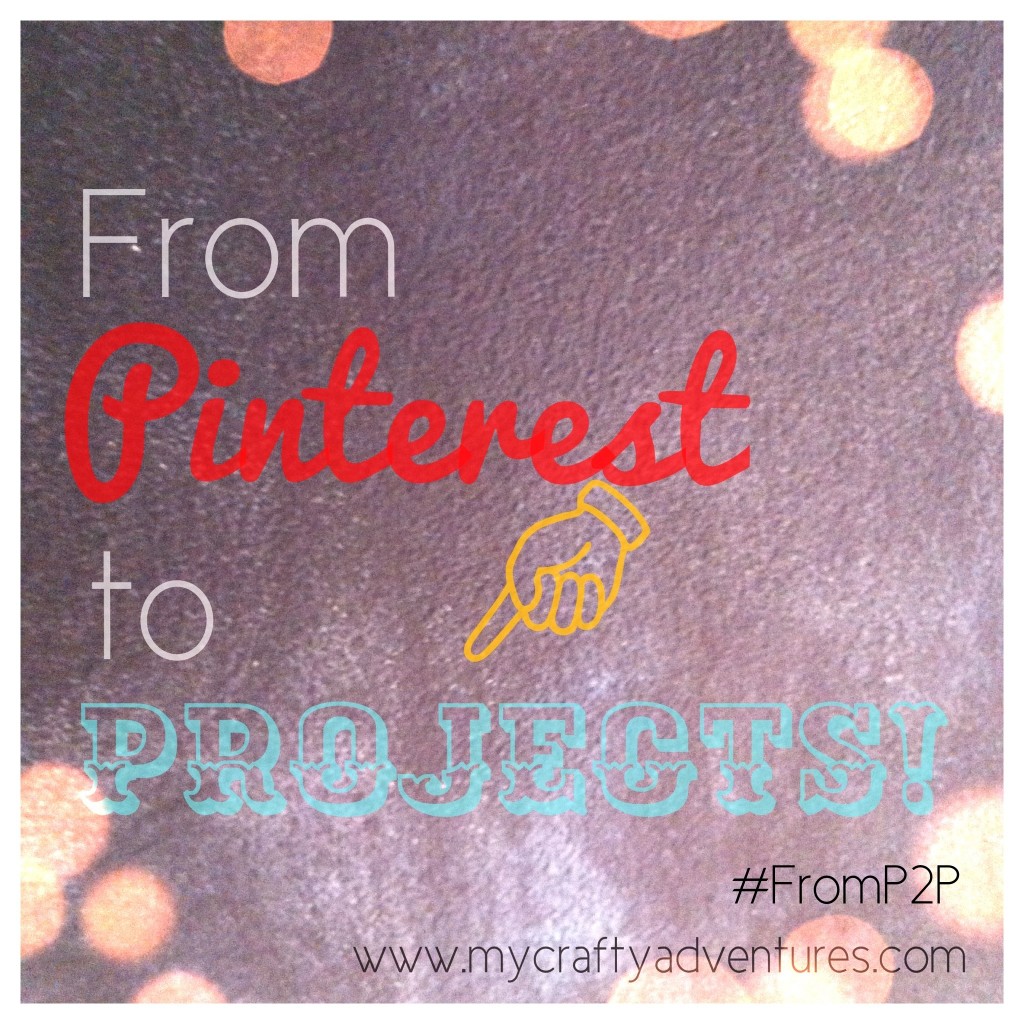 Well it was time to tackle another pinned project that was just sitting on one of my boards.  This time, I decided to go to my sewing board.
Now, if you know me at all, sewing is NOT my forte.  At all.  I am admittingthat I am a horrible seamstress, so to pick a sewing project might have been somewhat induced by a big glass of wine.  (Just keeping it real people.)
In order to take the leap into the sewing bucket, I will admit I picked the easiest possible project I had pinned – a simple maxi dress.  While I normally would stray a bit from a specific project and make something my own, when it comes to sewing I do not feel comfortable with doing that.  Keeping that in mind, I used one specific pin for the bulk, but did take a pointer from another pin to measure myself before making this.
Here is the link to the directions I followed.  About the only thing that I did different was not make the dress a full 60″ wide and went by my widest measured part (my hips/butt area – of course) instead.  This left less extra fabric draping on my body (the less bulk and excess hanging on my bod, the better!)
I bought 2 yards of a knit fabric.  Folded in half and sewed up the two long sides and one of the short sides per the directions.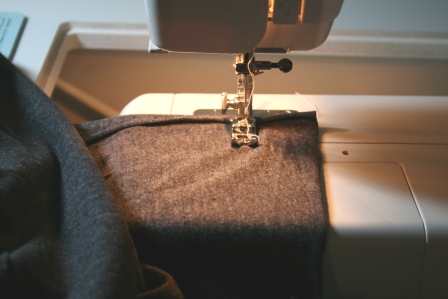 Next I trimmed off the excess fabric around the edges.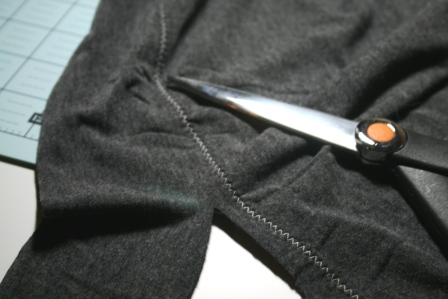 I measured halfway across the short side and cut a straight line about 6 inches long to create the v neck.  I made sure to keep my phone handy throughout the entire thing so I could keep checking and double checking the directions.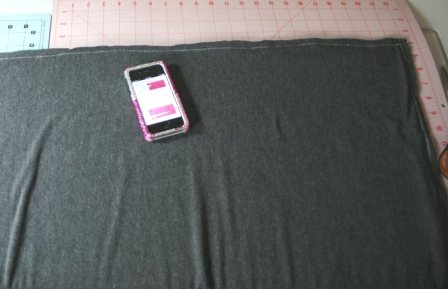 Next I trimmed 8″ from the top on both sides to create the arm holes – cutting about 1/4″ inside of the hem.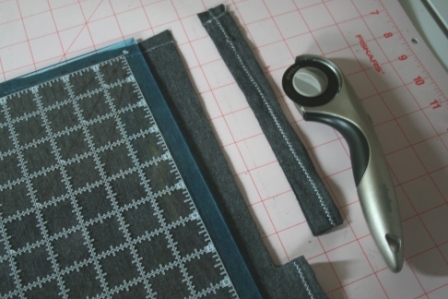 Finally, I decided to create my own belt to add my personal flair to the dress, rather than just using a belt I already had.
I created a fabric flower that was from the remaining fabric from the dress and then created a fun little pin, adding some trims and ribbons.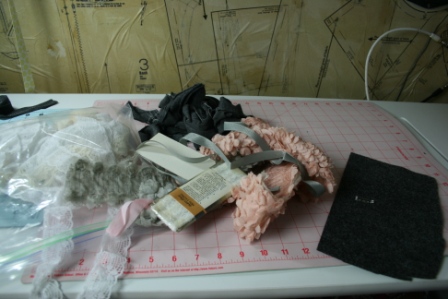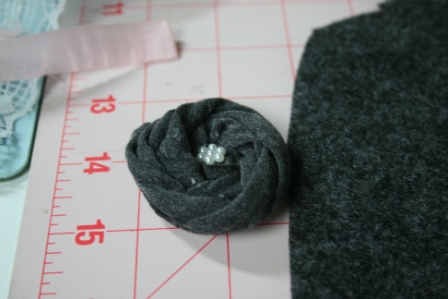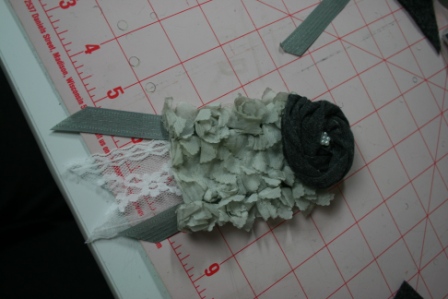 Then I wrapped a long piece of flowery trim around my upper waist and pinned it together to create the belt.  It added some pretty flair and made it a bit more me – without compromising the dress itself.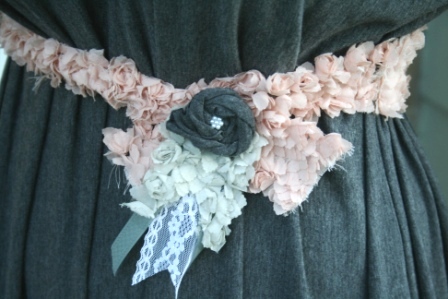 The true test came, however, yesterday when I actually wore the dress to work – all day.  I was terrified that I might have done something wrong and that halfway through the day the seam would pop.  It didn't and I was super excited to have completed my dress, no matter how simple it actually was.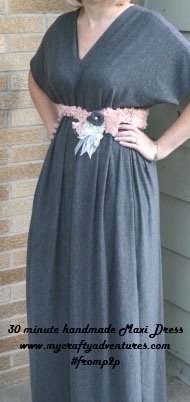 While this was a very basic dress to create and to sew, for me it was kind of a break through moment.  I actually created a piece of clothing and wore it to work.  If I did nothing else, I built a little bit more confidence in using my sewing machine.  It might even inspire me to try something a bit more involved or complex next time.
So now it is your turn to create something super fun you've pinned and share it with your friends!  If you make something, be sure to tag it with #fromp2p and I will pin it to the From Pinterest to Projects pinboard!
Happy Crafting and Happy Pinning!