After a month off, Mark and I have returned with our latest "He Crafts, She Crafts" – the Encyclopedia challenge.
This one was difficult for me because narrowing down the possibilities was difficult.
In the past I have used old book pages to cover walls in my craft room, decopauge a table, create cards, and so much more.  This time I decided to use some dollar bin finds to create some fun little candles (flameless only!) to add ambience to a room.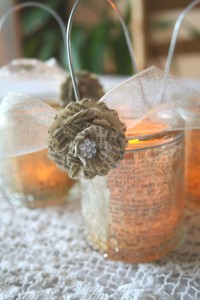 Quick and Simple Book Page (flameless) Candle Holders…
Take a glass candle holder and decopauge a strip of the book page paper to the inside and let it dry.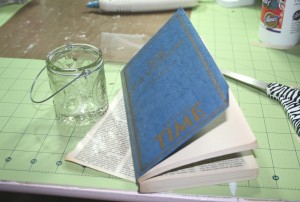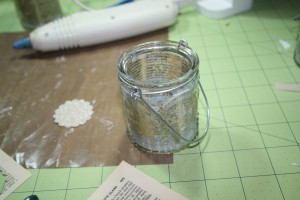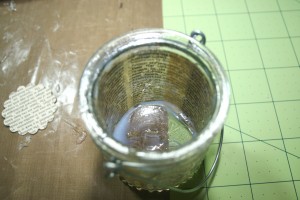 Using a scallop circle punch, punch out several pieces of the book pages – 12ish.
Use a flat one as the base.  As you hot glue on the next piece, wrinkle it slightly.  As you add each additional piece, wrinkle them more and more until you create a dimensional flower.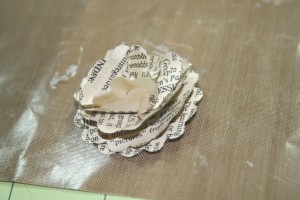 Hot glue some bling to the center of each flower to finish it off.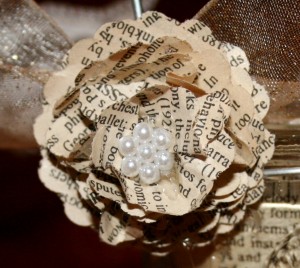 Once the candle holders are dry, tie on some ribbon and then hot glue on the flowers.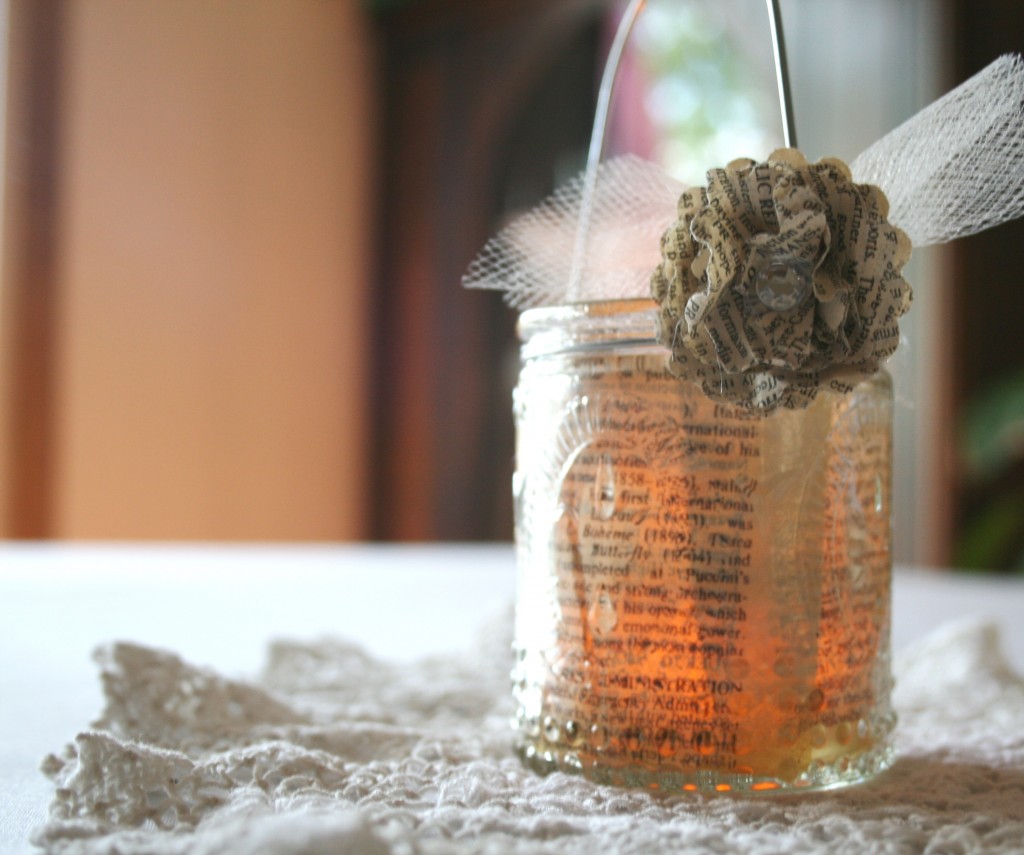 Add in some flameless tea lights and you are all set.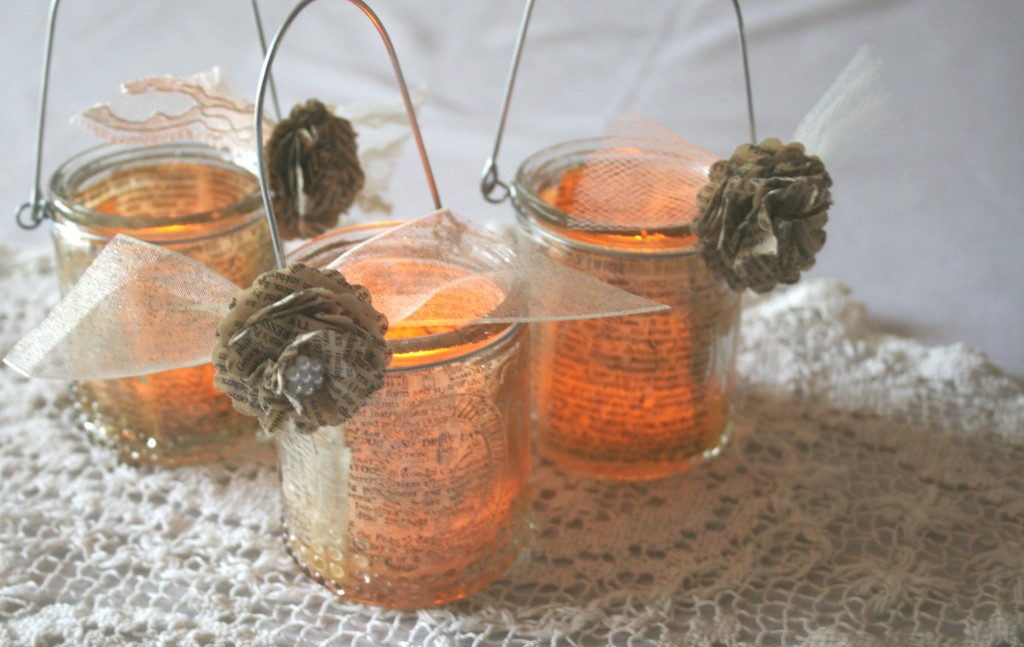 This can easily be replicated with jars, glassware, or other items for a more varied presentation than what I have here.
So, while I went small and quick, Mark went for a statement piece that is absolutely phenomenal.  He never ceases to amaze me with what he comes up.  For a guy that is not a fan of wreaths, he sure knows how to make superb ones!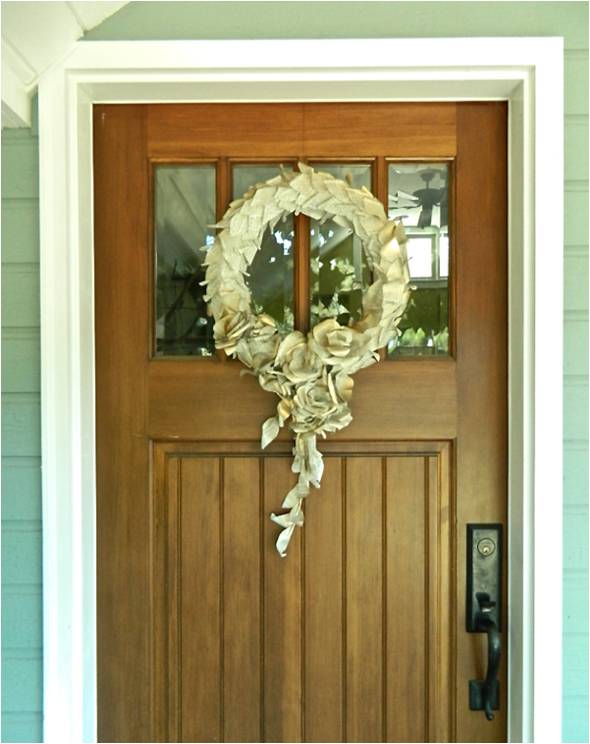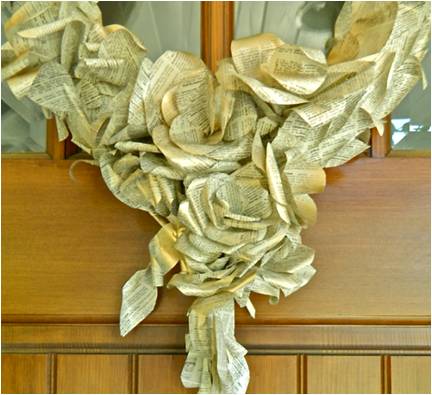 Be sure to leave comments both here and on Mark's blog – we will send out a little goodie box for you if you do!!!
Thanks for stopping by to check out He Crafts, She Crafts – Volume 4!  #hcsc