In today's adventure, Mark and I will be tackling a small, boring, basic clipboard.  You know the one.  That one for 0.99 at the store.  It is kind of an odd size – too big for a mini notebook to be cute, yet too small for a regular sized notebook.
In our now standard fashion, I took on the clipboard in my style and Mark tackled it in his, resulting in two very different end projects!
Here is mine…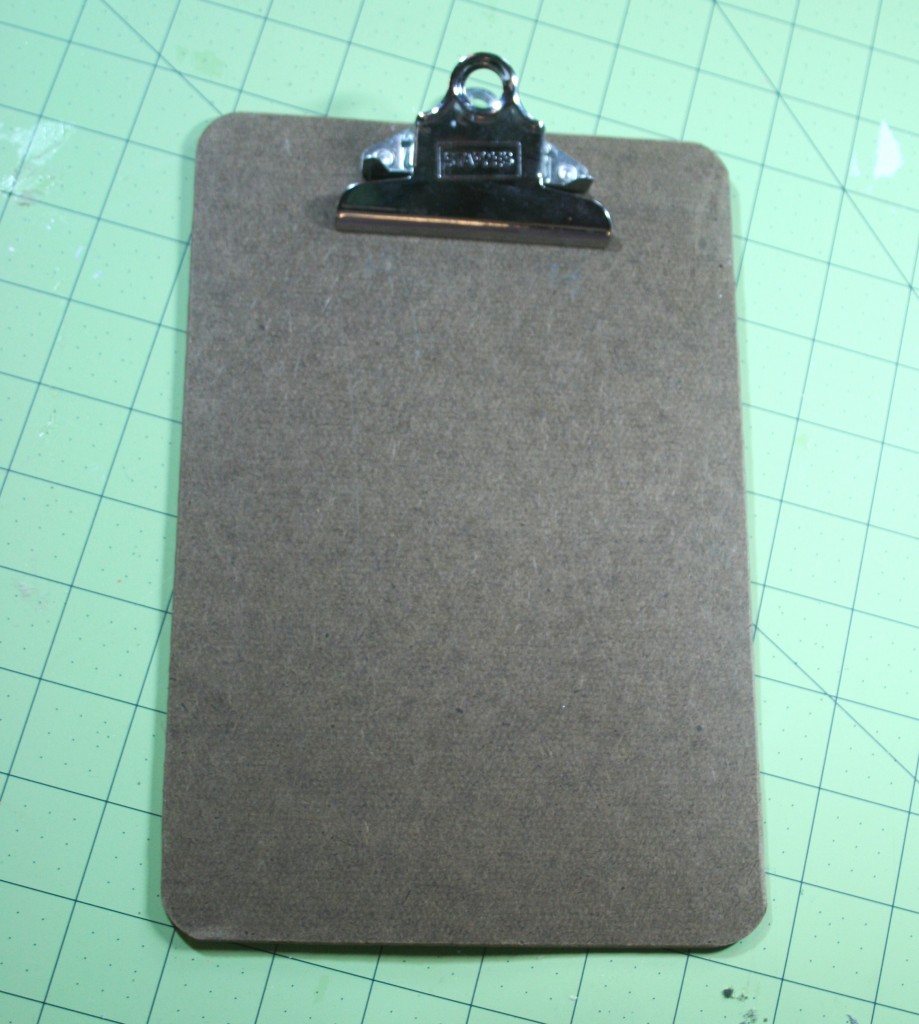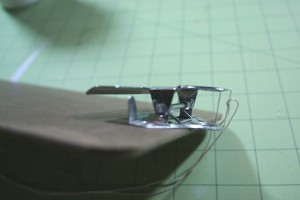 I knew that I wanted to once again break out my Collage Pauge, but that meant getting the clip out of the way.  I held it open and then used string to tie it to keep it open so it was easier to work around.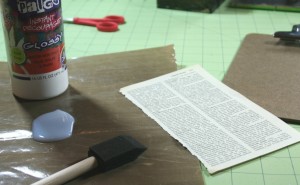 I collaged over the edges, then, once it was dry, went back and trimmed it all off with non-stick scissors so I didn't good anything up too bad.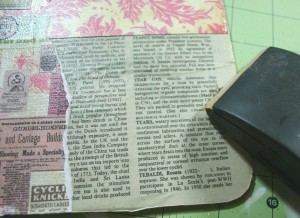 To get the final edges nice and clean, I used a sanding block all the way around.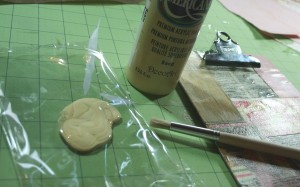 For a little more texture, I dabbed on some paint around the edges with a stencil brush.  Just a bit here and there.
Knowing I was going to use it to hold a picture, I laid a sample piece of paper that was 4″x6″ onto the clipboard to figure out where to add my trims.  I had some great trims that I got last year at Spark No. 3 that I have been hoarding and thought that they would look great on this project.
To add the final bit of flair, I grabbed a mix of vintage buttons and replica vintage buttons and my hot glue gun…  and got to glueing!
The final result was a funky and girly clipboard I can use to hold a favorite photo or card…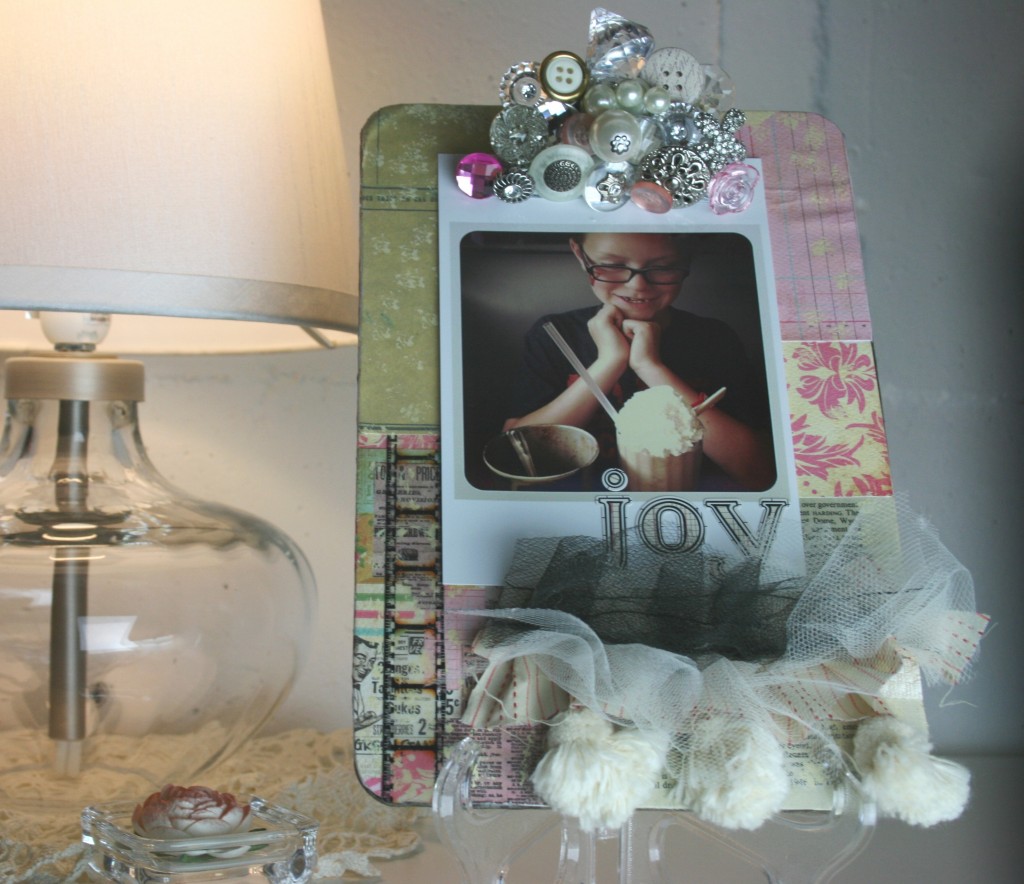 Here are some close-ups of the final project: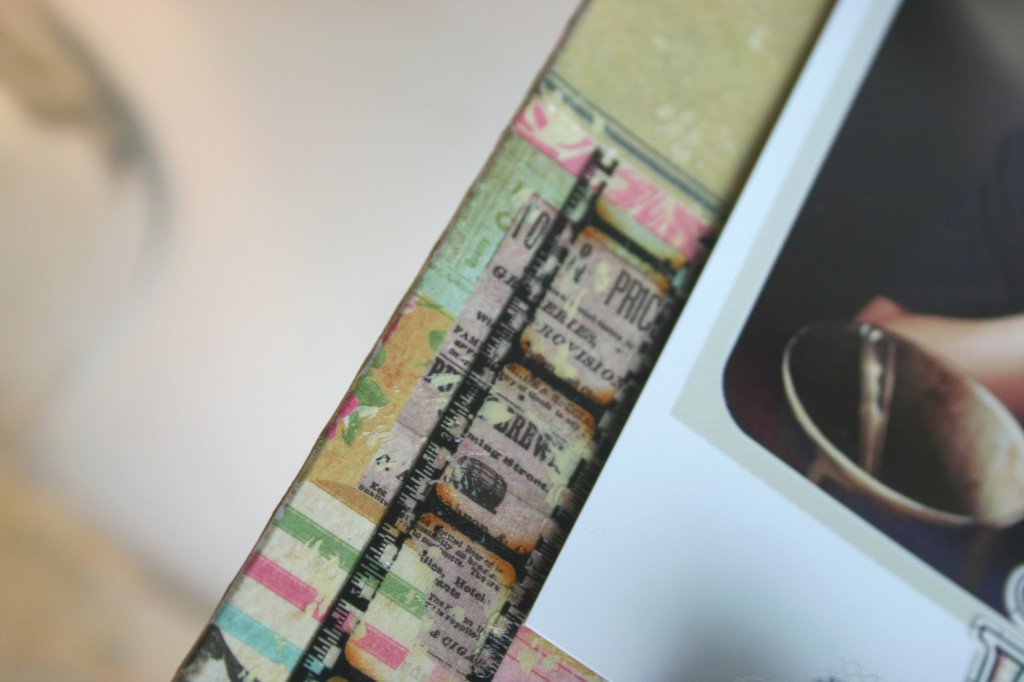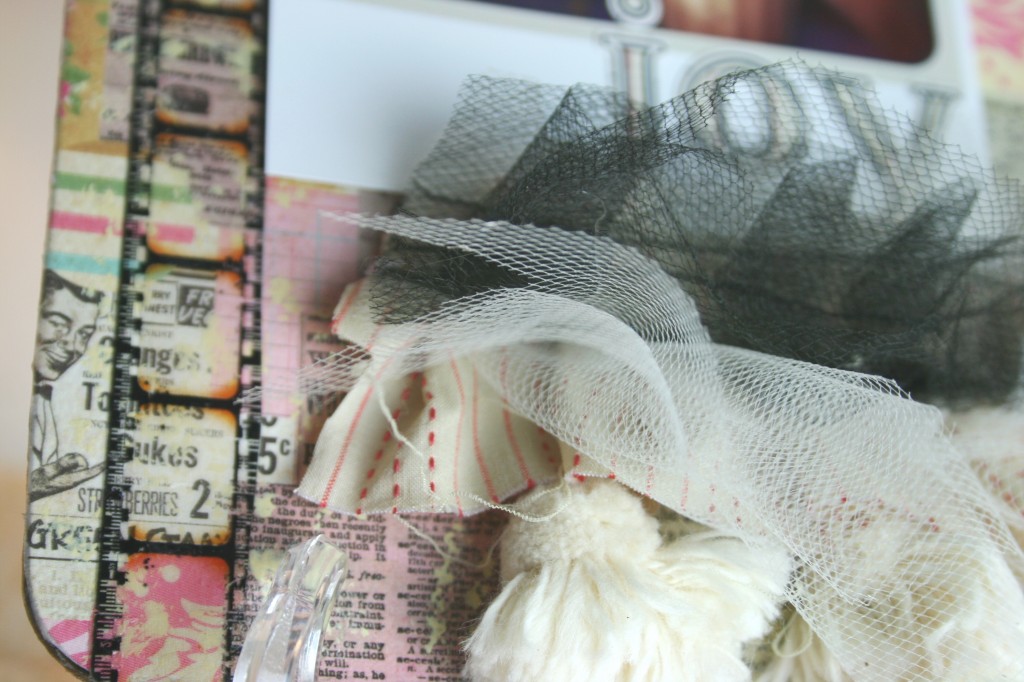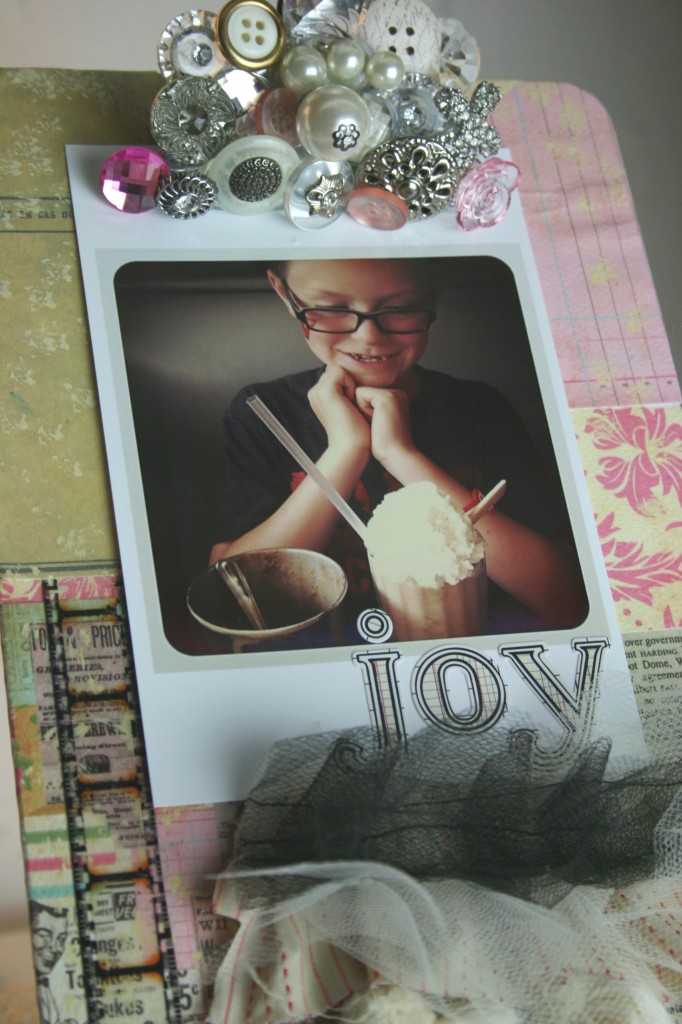 Well, now that you've seen mine, be sure to head over and check out Mark's!  It is ultra cool…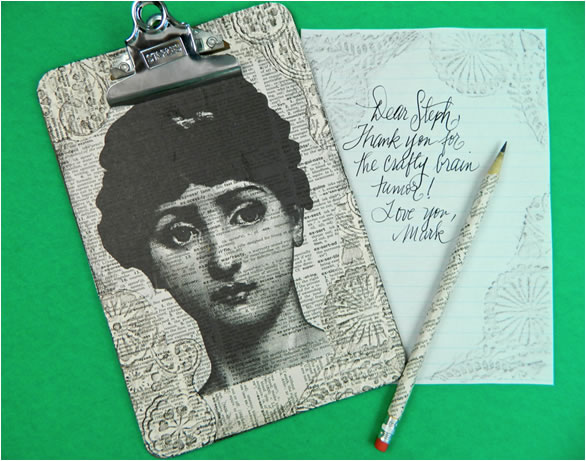 And, finally, make sure to leave a comment on my blog, as well as Mark's, for your chance to win some fun products to play with yourself!
Happy Crafting!!!