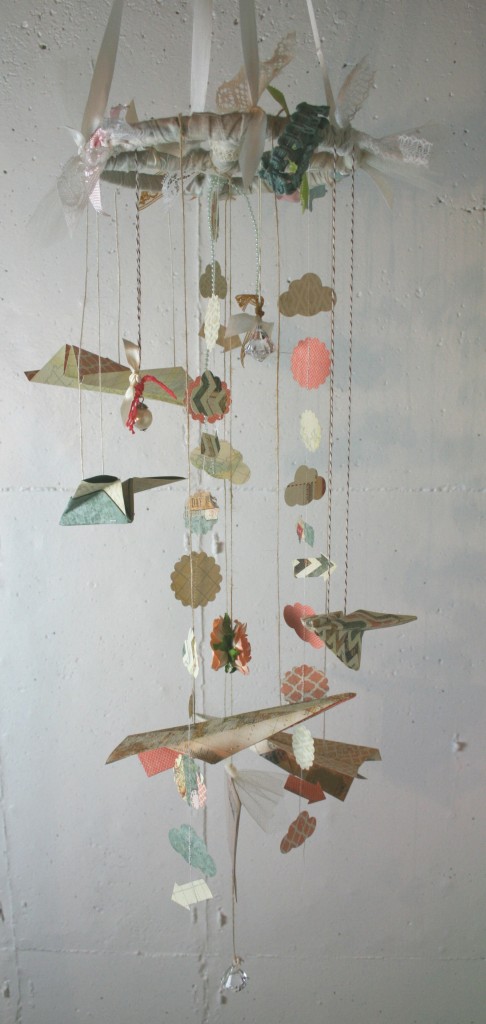 I have been listening to a lot of standards lately from all the greats – Frank, Ella, Louis, Billie, Dean… So bear with my little throwback title there.
This month, the market at Confectionique is a Par Avion themed event… so of course I felt the need to make paper airplanes!  While that might not make too much sense to start, I think you will see what I mean.
I took some amazing papers that Janet Hopkins designed for Bazzill Basics that were printed in a little 6×6 batch and made paper airplanes that I then turned into a mobile.  Here are some step-outs of what I did…
First, I bought an embroidery hoop, then pulled out the center ring.  I measured a dowel and then cut it down and hot glued the pieces into place to create the center structure.  Next I snipped and ripped a neutral fabric and wrapped it around the entire thing, hot glueing it in place as I went.
Then, I folded some paper airplanes.  I found some great templates online so that I had a few different shapes, rather than several of the same kind. I then hot glued twine in center in the front and back of the plane to later hang on the mobile structure.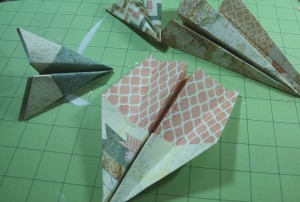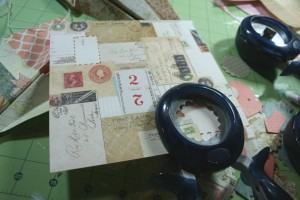 I grabbed my punches – a cloud, a scallop circle, a scallop oval, and an arrow (sizes may vary from links to actual project) – and punched out a stack of each shape from the various papers in the collection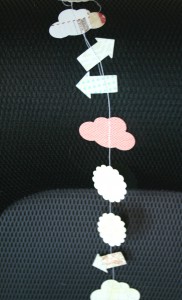 Using my sewing machine on a simple chain stitch, I sewed them together to create 3 little chains to add to the mobile, all at different lengths.
Once that was done, I started to add these components, as well as some additional trims, baubles, and bits to the mobile until it came together in a little whimsical paper airplane mobile.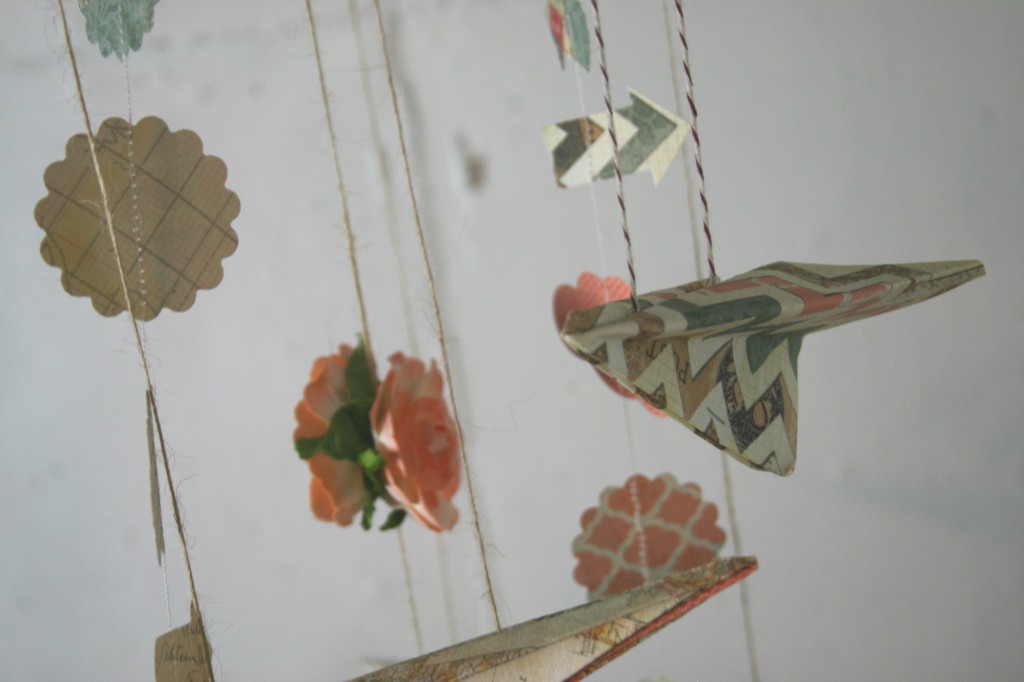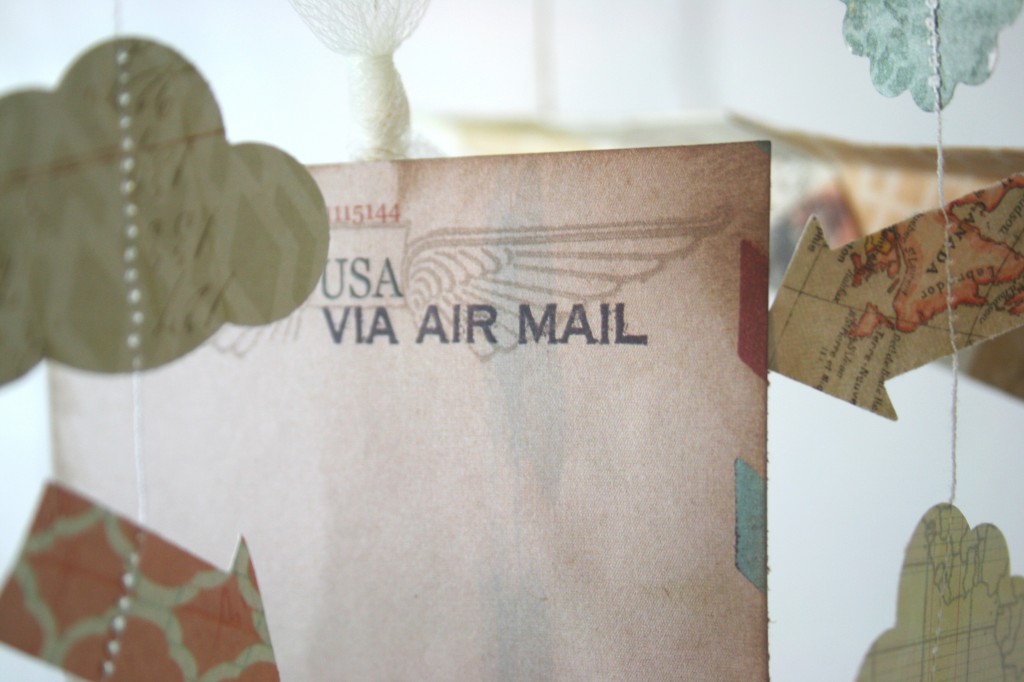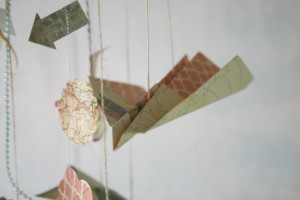 So this little nugget, along with a second similar one will be getting dropped off at Confectionique for market starting on Thursday.  I kind of hope one doesn't sell…  I almost like them too much!
Hope you have a happy and crafty Tuesday!