Well hello again!  Mark and I are back with round two…  otherwise known as the "chalkboard round."
I had found these completely inexpensive wood framed chalkboards at the craft store and immediately knew I had to do something with them.  I am currently slightly addicted to chalkboards, chalk, and all things related.  I have a large collection of pins currently that all include some semblance of the use of chalk.  I painted an entire wall in my dining room with chalkboard paint.
Ok – so maybe it is a slight obsession, but it could be something much worse than chalkboards.
Anyhoo…
I decided that I needed to girly-fy it and I think I did just that.
To create the project you will need:
A blank 5×7 chalkboard
Pliers
A cheap frame
hot glue
Pretty bits
Optional items are paint, knife and ruler, and heat gun.
To get started, I pulled the chalkboard apart, removing the wooden frame.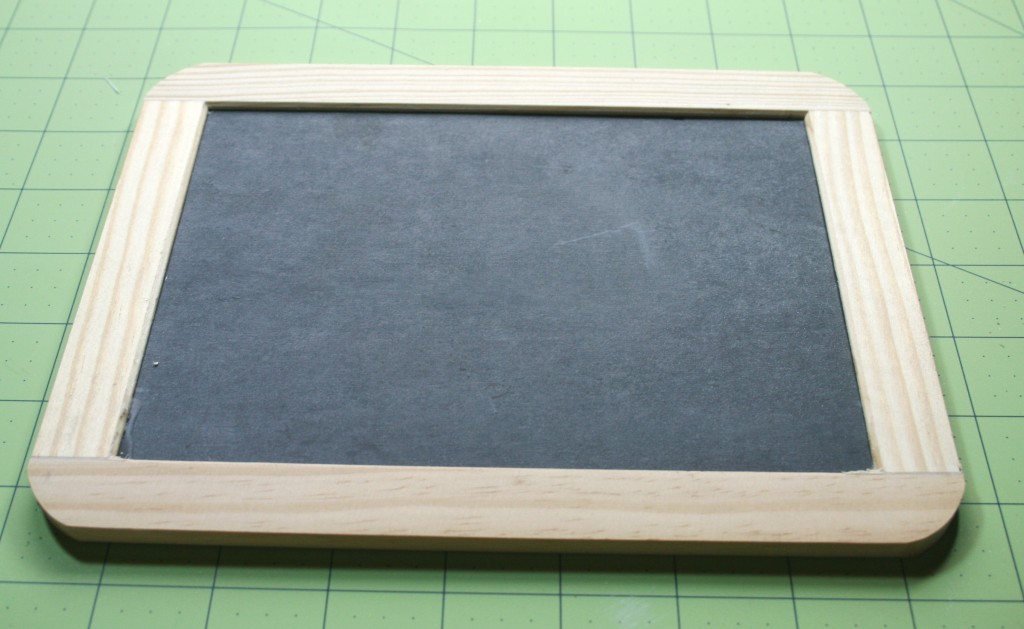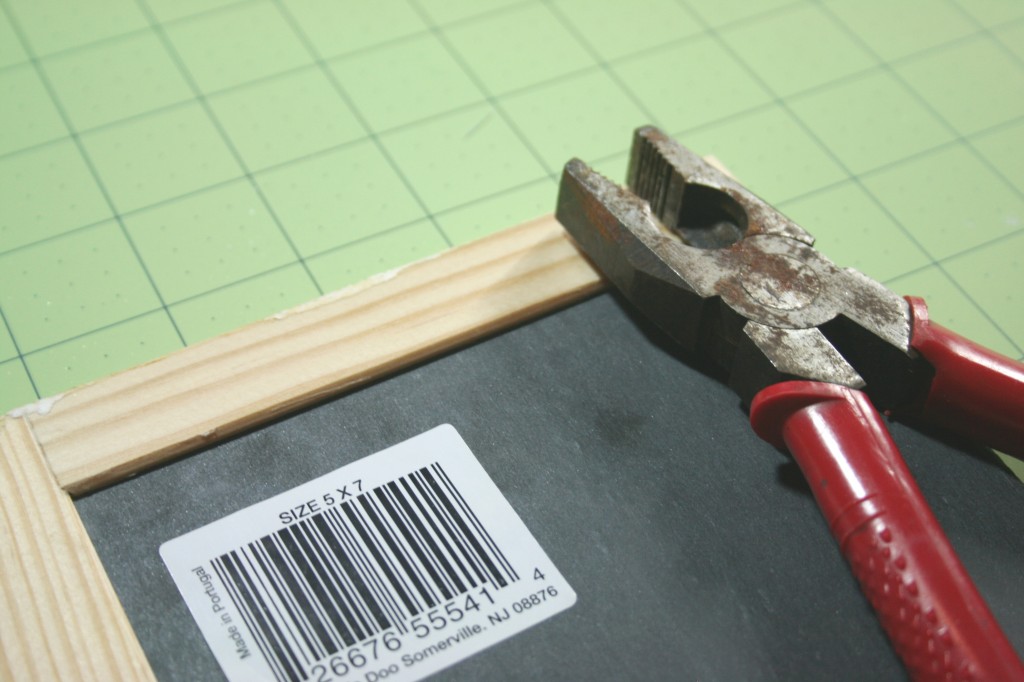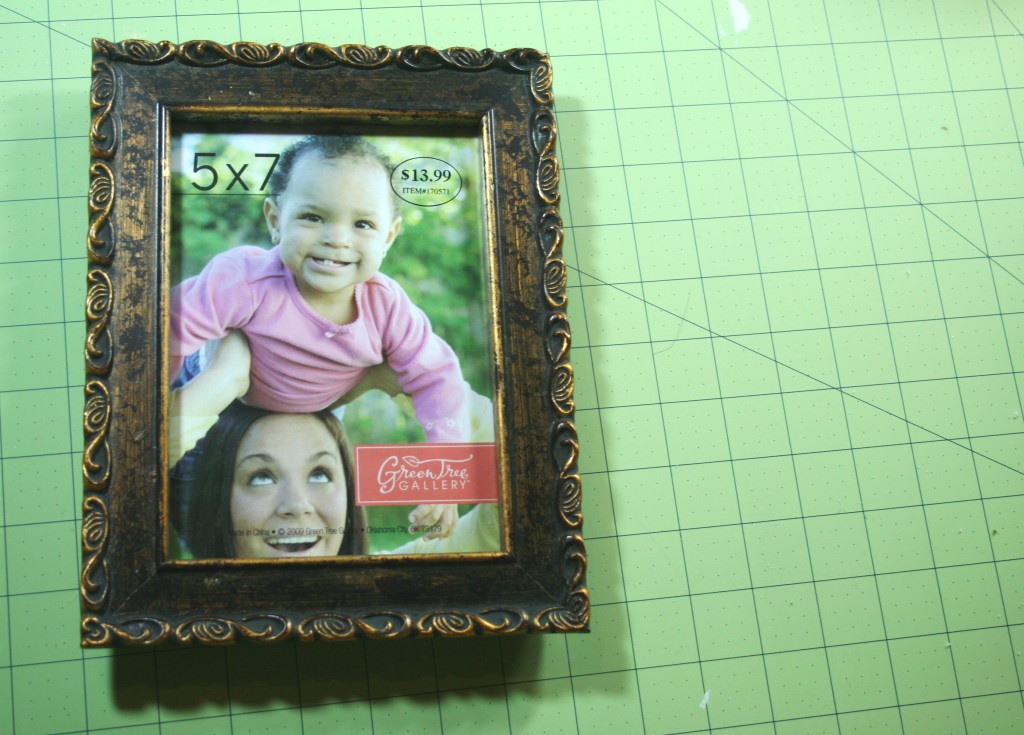 Next I took the glass and other bits out of my frame.  While it was fine as is, I really wanted it to be white.  The nice thing about a clearance frame is that you can get the style and feel you want, then just add paint to get the look you REALLY wanted for very little cost.
I added my paint and let the first couple of coats dry on their own while I worked on some other parts.
Even though the chalkboard was 5×7, the actual slate was about 1/2″ bigger, so, in order to get it to fit, I had to be creative.  I measured and marked the slate with a silver pen.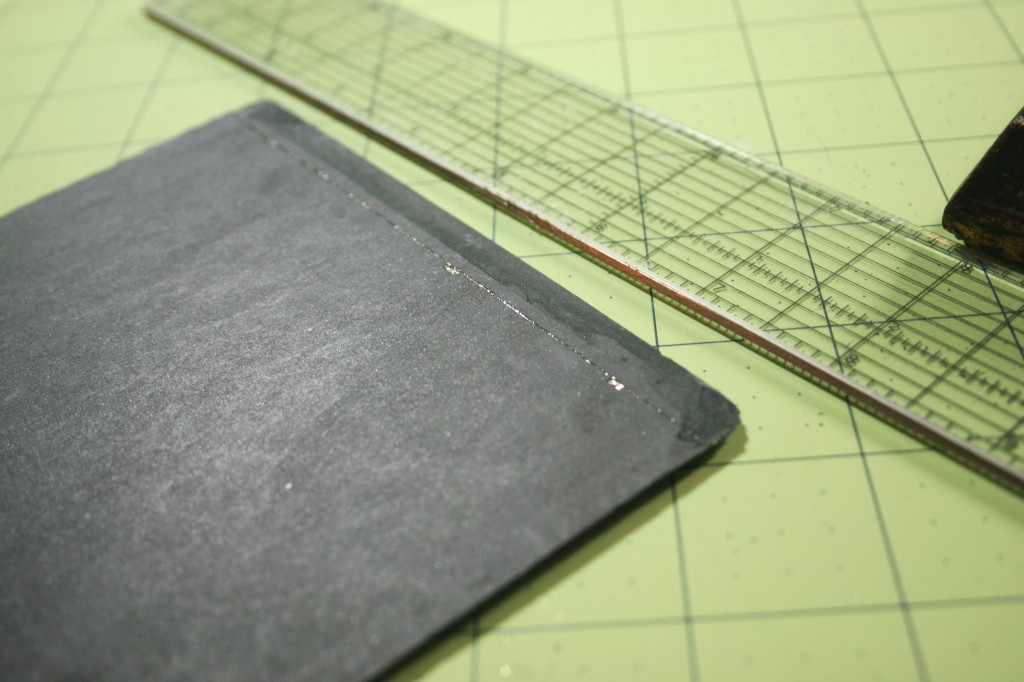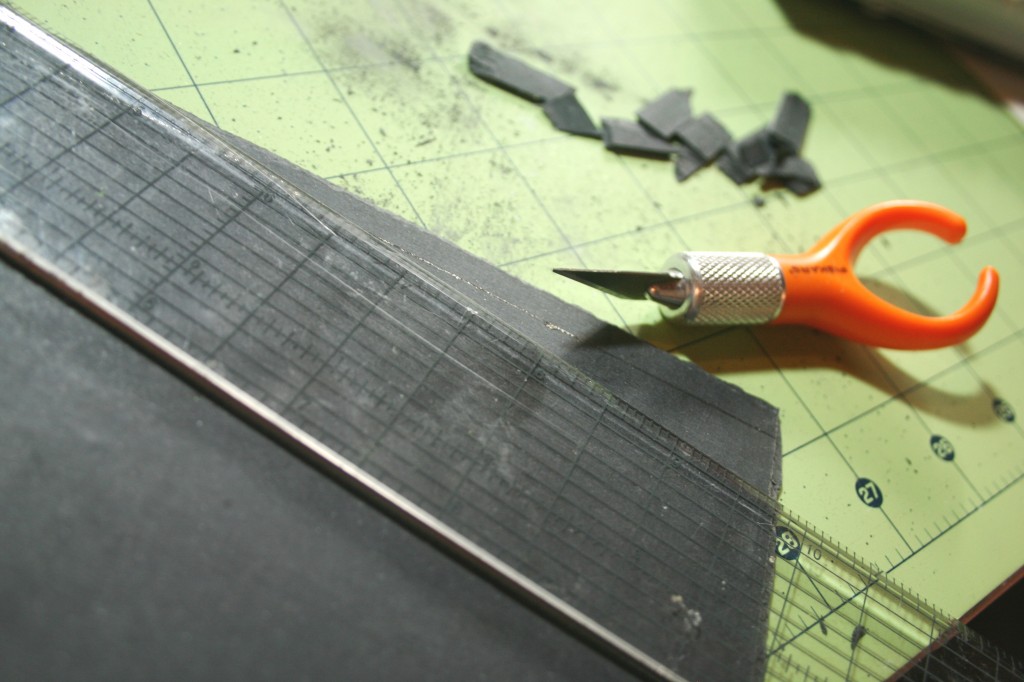 Next I used my knife and ruler and created a pretty deep score in the slate.  Using my pliers, I carefully broke the slate off along the lines.
Once this was done, I sat it aside and went back to focus on the frame itself.
I added a final coat of paint and grabbed my heat gun.  I carefully used my heat gun to dry the paint quickly.  Then it was time to distress.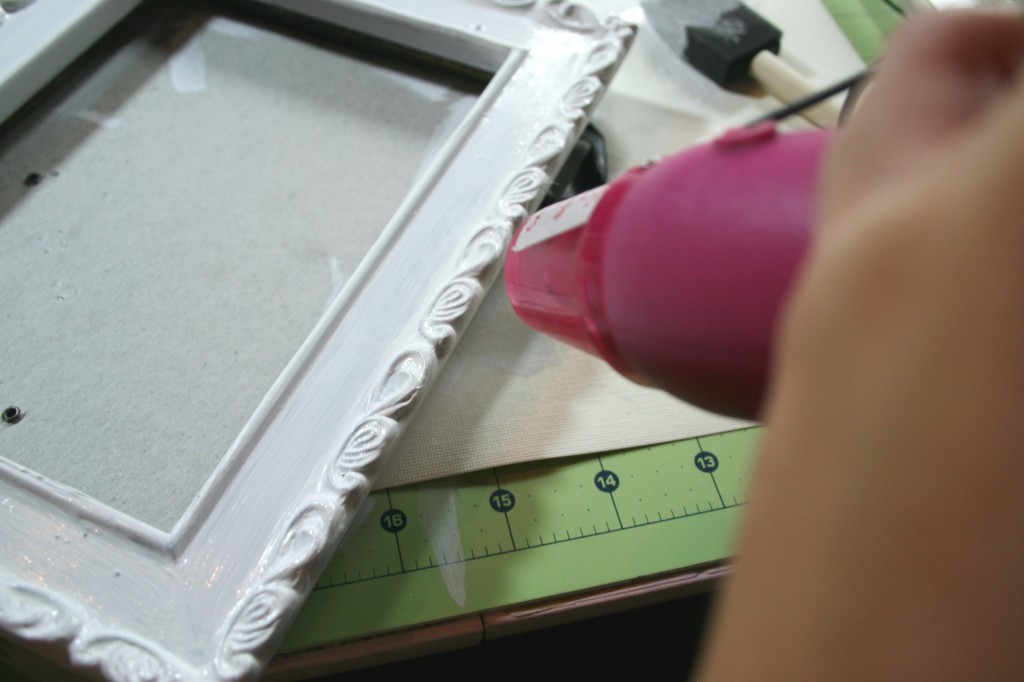 I am a total sucker for old frames, things that a lot of people look at as "damaged junk."  The paint is typically peeling, splitting, and bubbled in places due to age, exposure, and heat.
I recreated this look at various points around the frame by carefully and strategically using my heat gun.  It is very hot and you can start to smoke or even burn your frame and paint if you aren't careful, so proceed with caution.
I loved the very weathered look I was able to create.  It was a fun new technique that I accidentally stumbled upon that had a great outcome!  I love happy crafty accidents like this one!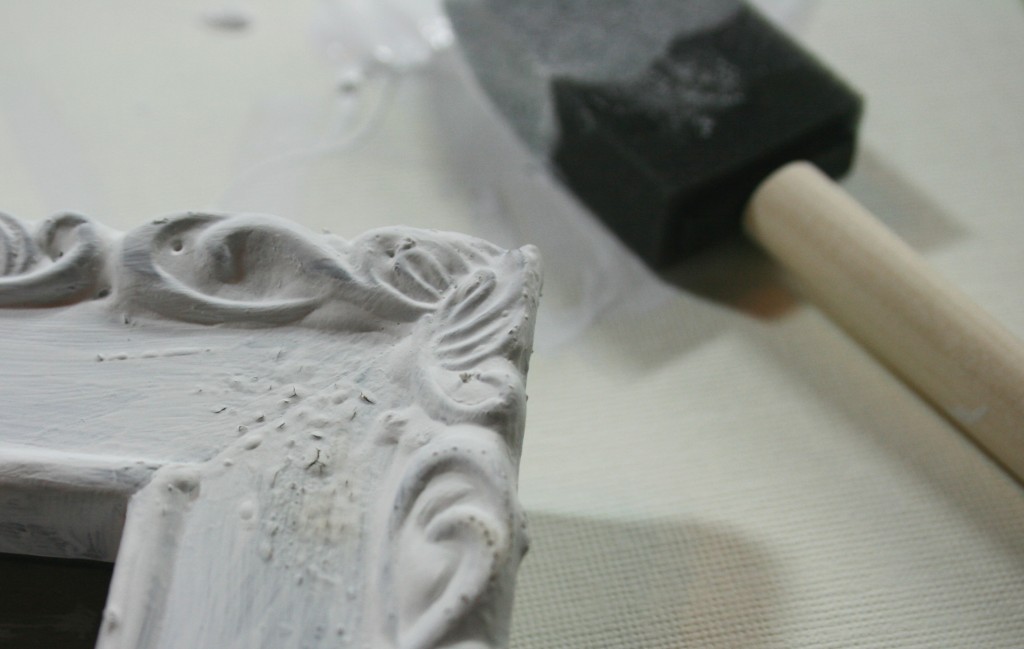 Finally, I added my slate into the frame and sealed it up.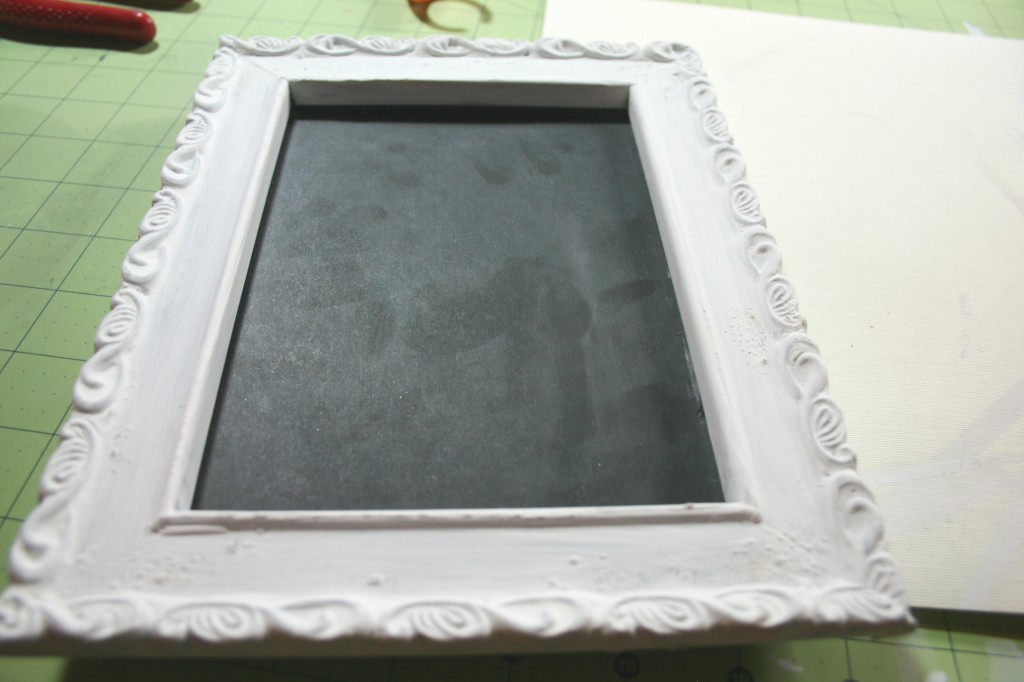 For the final fun touches, I grabbed some buttons and baubles from Tim Holtz, some ribbon, and a sparkly button from Bazzill, along with my hot glue gun, and got to work.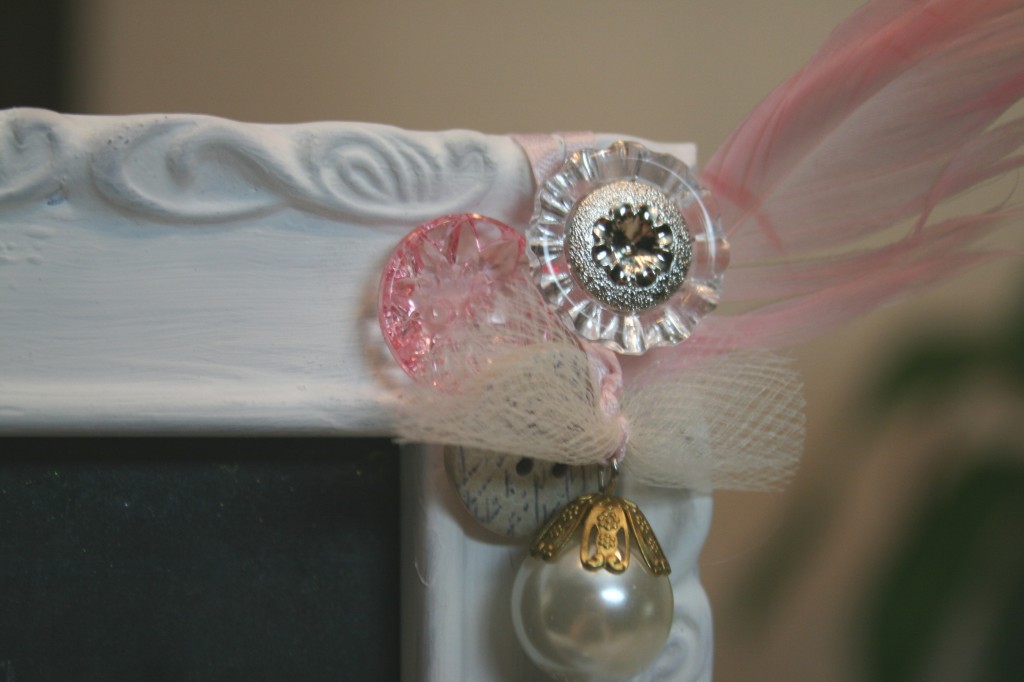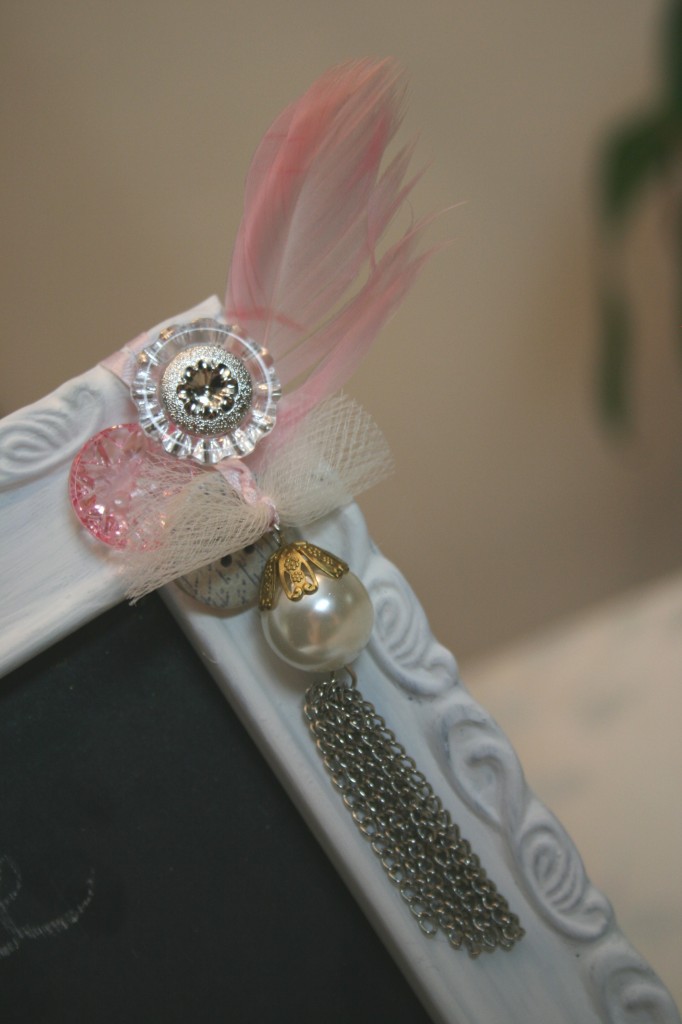 To keep the chalk handy I grabbed this little silver basked I got for $0.50 at the local thrift shop and added a few sparkly touches to it as well.  I have no idea what the original use was for these little baskets, but I grab them every time I see them in a thrift store.  They are usually full of patina and aged and tiny and wonderful.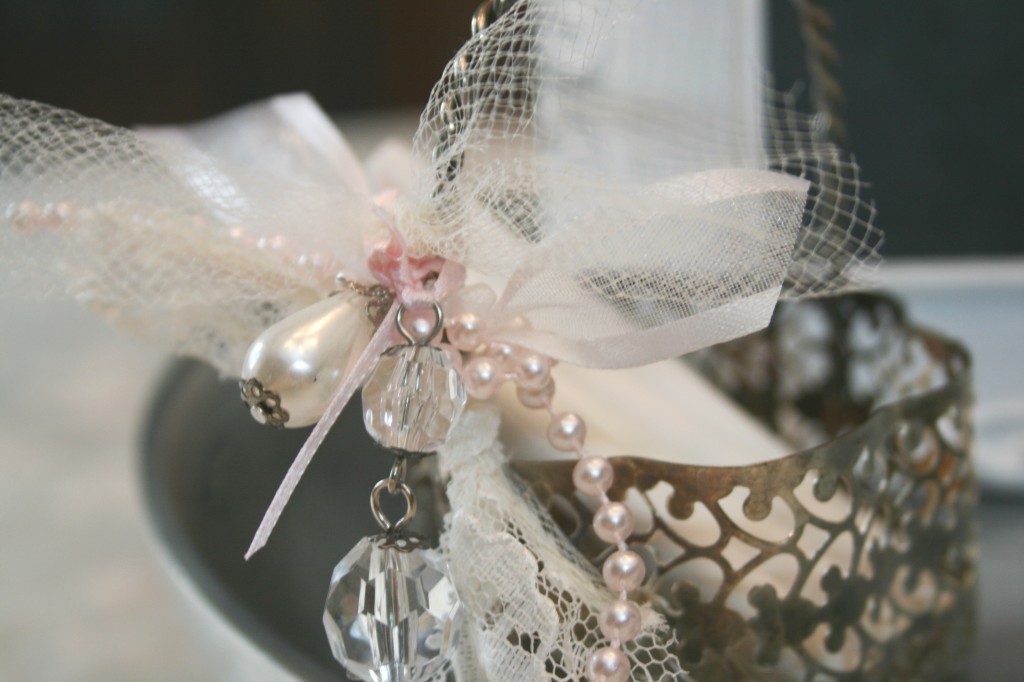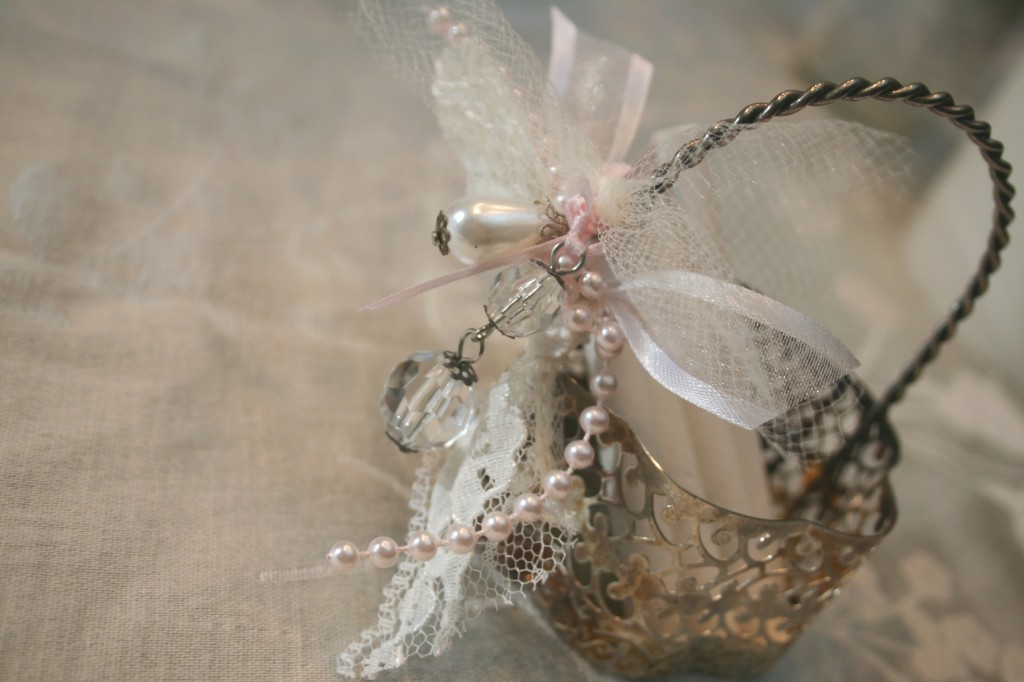 I think that it will make quite a fun little chalkboard for my next get-together, class, or just to keep on my desk.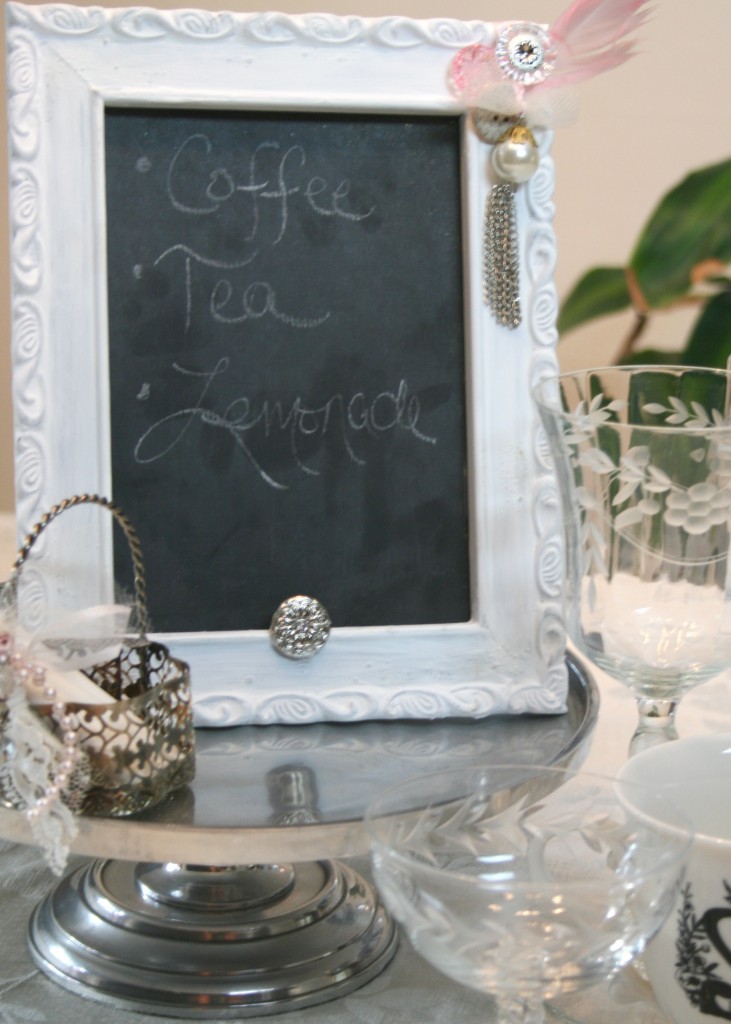 Now… this was my super-girly version.  Mark's version is modern, sleek, bright, and uber-cool.  He went in a completely different direction creating his and I adore it so much!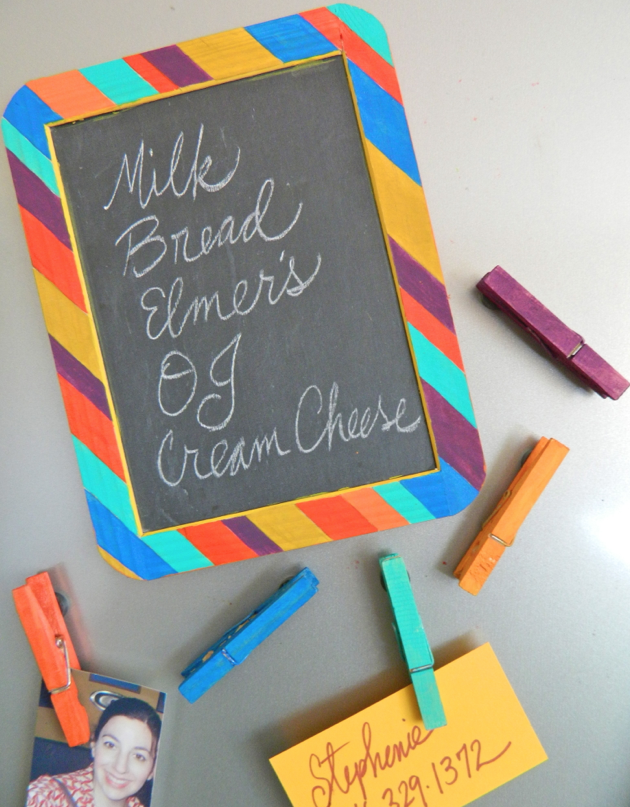 Be sure to head on over to his blog to get all of the directions and what-not on how to make his today!!!
Leave a comment on both of our blogs and you will have a chance to win a super fun chalkboard prize pack from us!
Happy Crafting!