Last summer we went "Up North" to northern Wisconsin for a few days of fishing (the boys) and relaxing (me), along with Matt's parents.  It was laid back, calm, and really quite a nice time. 
One of my favorite parts, however, was hitting up the little local antique shops that had some fun hidden treasures.  In one particularly stellar store, I found old vintage milk caps.  By the bag.  Of course I had to grab them and head straight to the counter.  These milk caps have made their way onto layouts, cards, art projects with the kids, and even onto a beautiful banner at an event in Utah.  They have made the rounds.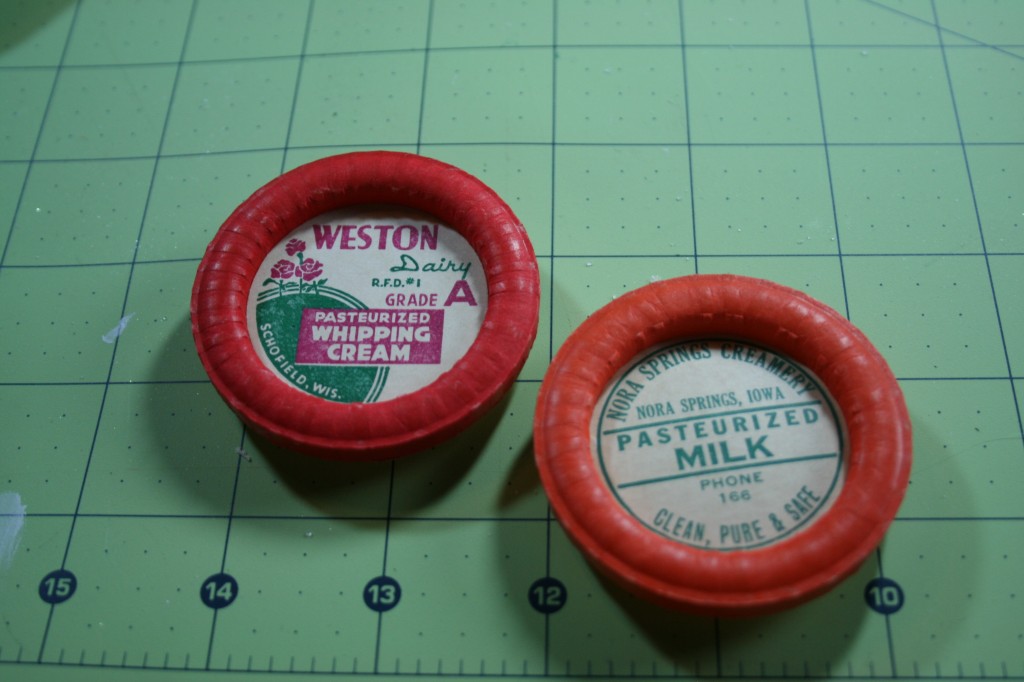 They have not, however, actually landed anywhere at home where I see them regularly.  Now, after a bit of hot glue, they are proudly on my fridge, holding up the boys' artwork and notes. All I did was buy some heavy-duty round magnets and glue the to the back.  They turned out really cute and we actually less than 30 seconds to make, dry time and all.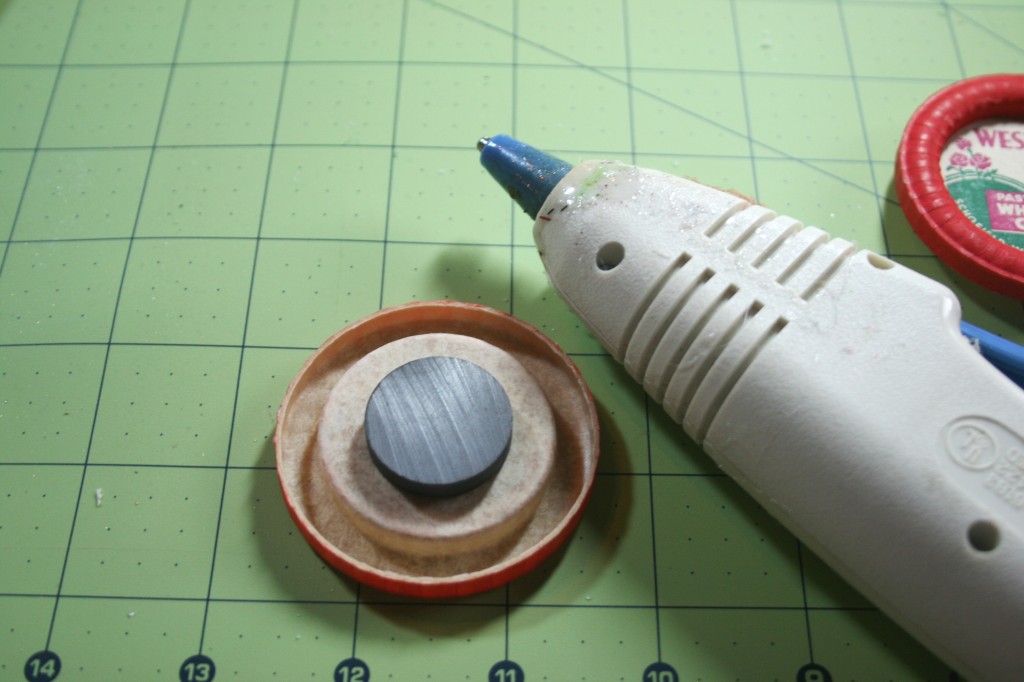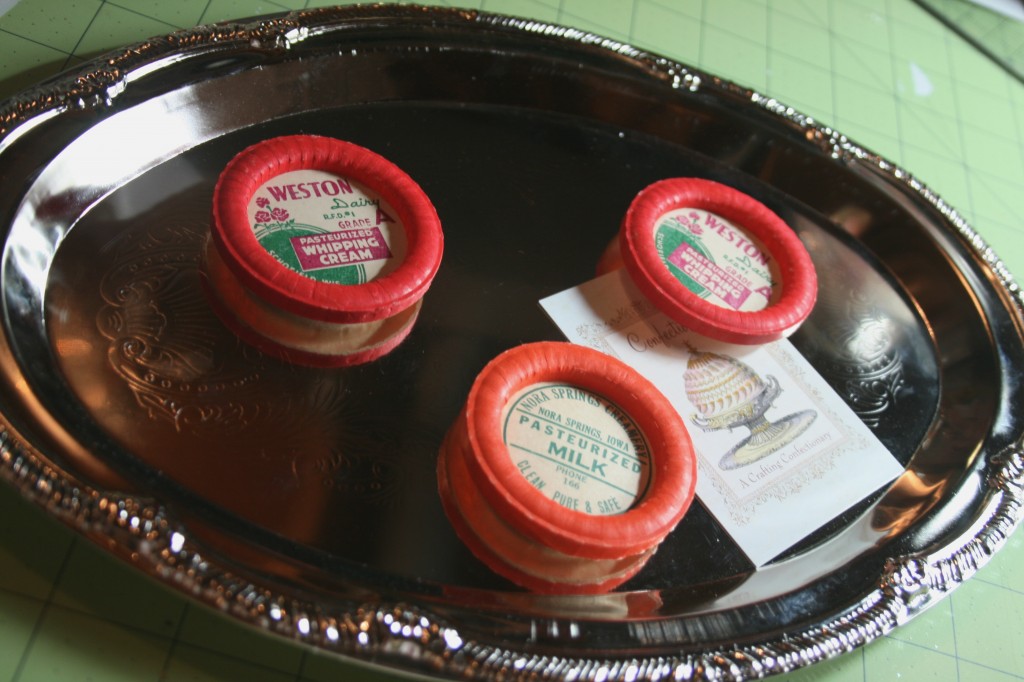 I have a feeling that a few of these might make their way to Confectionique for the July Market – Par Avion. 
So, the next time you go on vacation and grab that little "thing" that reminds you of the fun, look for interesting ways to use it or incorporate it into your daily life.  That way, when you are tired and grabbing cream for your coffee, or coffee for your cream (depending on how tired you are), you can have a quick jolt back to that moment in time when all was quiet, there were no schedules or deadlines, and life was just about relaxing.