I adore Target.  Seriously.  It is one of my favorite stores.
At some point, the dollar bin will have awesome stuff and the clearance section will have some gorgeousness, begging to be altered.
Recently I found this pretty clock in the clearance section, marked down to $5.00ish. It is finished metal and shiny and pretty. But… it also felt like it needed an extra little something.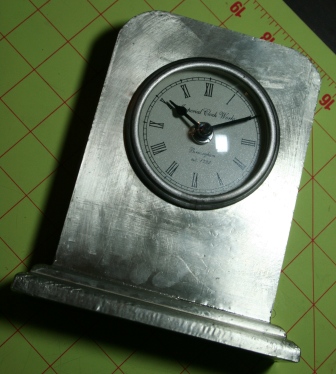 Not that this isn't great as-is.  It is perfectly wonderful.
However…  with a hot glue gun and some bits, I made it a bit more "me."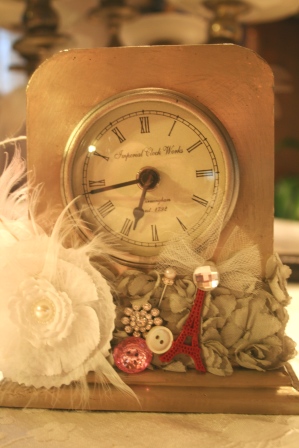 I took some simple trim, a few baubles, buttons, and flowery bits and just made it pretty and fluffy.
5 minutes of work made it more my style and it will fit nicely into my craft room…
So, the next time you are perusing the end-caps or bins at Target, keep your eyes out for that hidden treasure that just might turn into that perfect little bit you have been wanting to add to your home.  Who knows what you might find to be inspired by!