So, while I have definitely made strides in cleaning out my room – I can actually open the door and walk into the room!  – I am still embarrassed when I realize how bad it actually had gotten in there.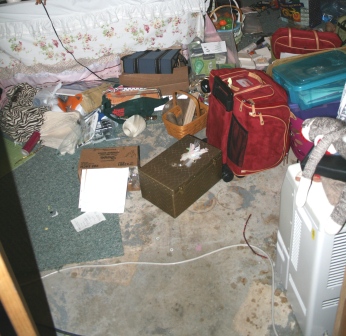 I have done a lot of work and have found a lot of supplies.  It is slightly terrifying when I realize that in this aspect of my life I might be a bit of a hoarder!  Boy do I love patterned papers!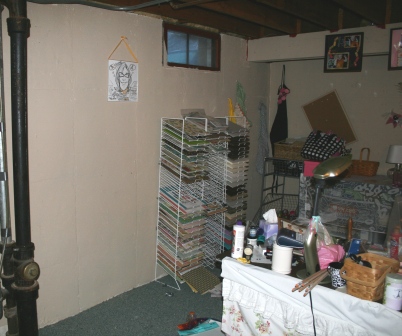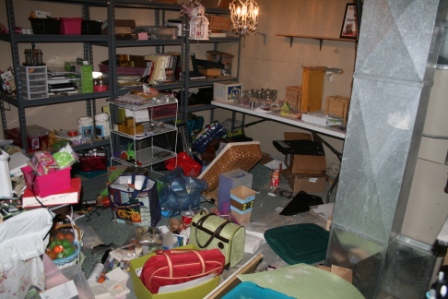 So while this is still definitely embarrassing, it is getting better, slowly but surely. 
This weekend I plan on spending a good chunk of time continuing to work on cleaning, arranging, purging, and just making the room usable again.  Fingers crossed!
Now, since I am cleaning out, I feel it is only appropriate to share some of the goodness I have found with you!
So – in order to continue to celebrate the 45th Anniversary of the Orange Handled Scissors by Fiskars, I feel it only appropriate to give away a pair of those… and, I also have some great paper that I received from Fancy Pants – Love Birds – that is perfect for any Valentine goodness you might be working on!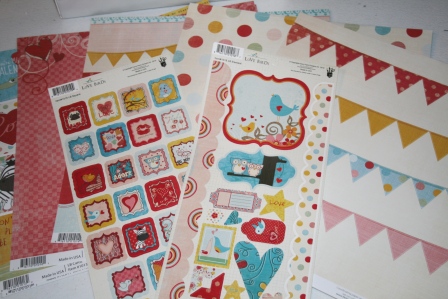 Leave a comment here between now and Monday and I will draw a winner!
And, if you haven't signed up for emails, be sure to look in the right column and sign up – you never know what might be coming later this year…
Happy Crafting!