It seems that lately, the bulk of my adventures and creating have been in the kitchen thanks to the fact that my room is still in disarray from the water of 2011…  So, when I get the chance to create something, I take it. 
For January, we really wanted to include something on our website that was a fun party idea for hosting your own Red Carpet Awards Show Party, so that was just what I did!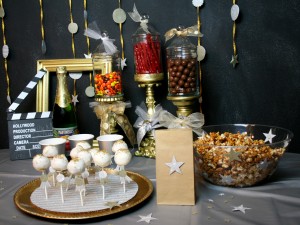 I had an amazing time making all of the fun goodies for the party – the boys had an even better time eating it and playing around with the backdrop and more…
For all of the directions and photos, ***click here***
I hope you like it and have your own Red Carpet event this awards season!
Happy Crafting!