Ok.  Seriously.  I LOVE making cookies at the holidays.  It is my favorite tradition and one I carry out each and every year.  It is a tradition that allows me to share a bit of myself, my heritage, and my passion with friends, family, and co-workers.  It is a chance to spread a little holiday joy here and there with plates of yummy deliciousness and small bags of decadence.  I do it because it makes me happy and often makes those round me happy.  It is my way of spreading a bit of holiday cheer each year.
Last year, on the day after Christmas, I went a bit nutty at Target, buying all sorts of brightly colored decorative goodness that is the opposite of the decor I used on the table last year, which was vintagey and off-white.  I decided that it had a bit of a Dr. Seuss feeling to it and quickly fell in love with the glittery and furry goodness that I found.  I quickly snatched a bunch up and put it aside and have been saving it ever since.
Today is the day that I broke it out and did my second annual cookie bar at work.  Now, under the wonderful fluorescent lights, the photos aren't stellar, but you will at least get the basic idea.  I had so much fun putting it all together and I hope that people enjoy destroying it…  that is the point!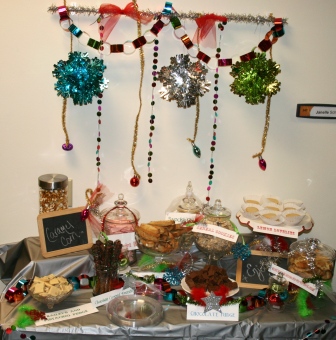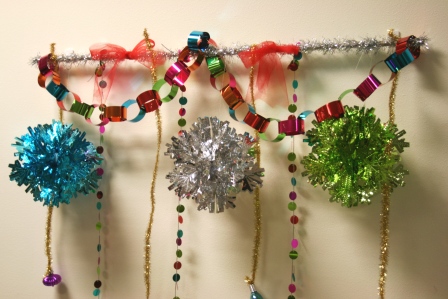 Seriously easy… using command hooks, a glue gun, and a dowel rod, I made a fun wall decor piece with bits and baubles and ribbons and cheap ornaments, I made a fun wall backdrop above the cookie table.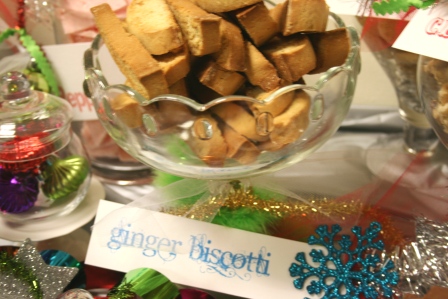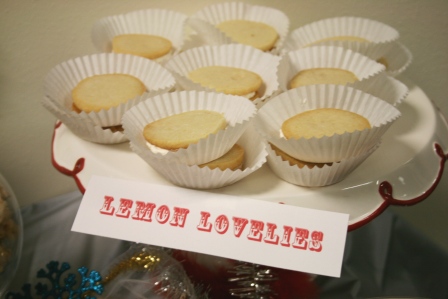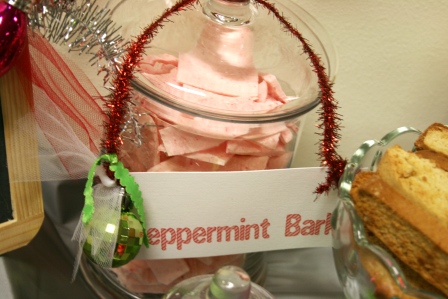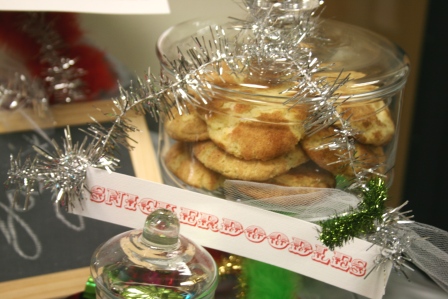 I just realized that I am single-handedly enabling the 2-3 pound holiday weight gain of my entire department.  Oops.  Oh well – tis the season!