This past weekend was the weekend we put up all of our holiday goodness. 
We bought our tree.
We carried up box after box from the basement full of decorations.
We hung stockings.
And then I changed my mind. 
After several years of the same old same old, I had a creative breakdown and realized I wanted new stuff.  Budgets, however, being what they were, I knew I had to find a cool and inexpensive way to do some new stuff.
The new wreath for the door was the cost of the wire frame – $2.99.  I already had everything else in my stashes of crafty goodness!  It was quick, simple, and fun!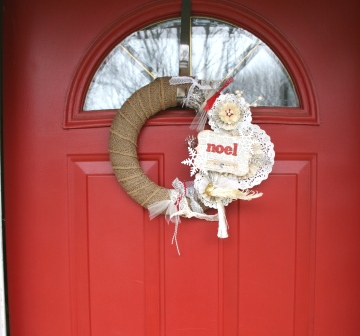 I have added all of the directions for this project at craftsy.com in case you are interested in checking it out!