I love birdhouses.  I have this thing about them.  I have started collecting them and then altering them to create art pieces. 
Last year for Christmas, my parents got me this beautiful one from the antique store in town.  It has been sitting empty and lonely in my living room since then.  I ADORE it. 

 I just wanted to make sure that when the time and project were right, it would be something I could be proud of and okay with altering this pretty thing…  Earlier this week, I tackled it and created a happy nest for a naughty black crow for Halloween.
All I did was add some tulle here, some bling there, a spider here, and a skull there.  It was actually quite simple to do and it looks pretty cool in the house.  I just wish that the pictures did it justice, which they don't.  You will, however, at least get the gist of it…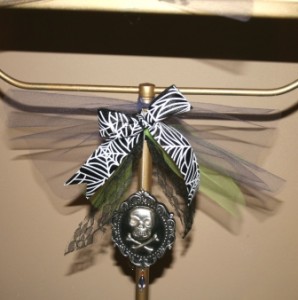 I got all of the extra special Halloween decor from my local Michael's store… They had some great stuff this year!!!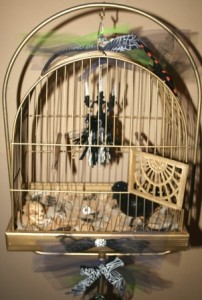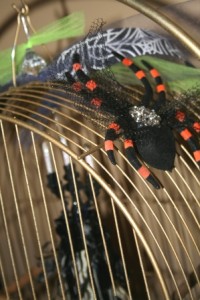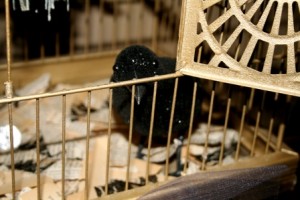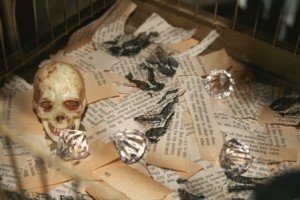 Here is the finished project in my living room.  At 6:00am, there is no natural light, so I had to use the flash.  Not great, but I hope you can at least get the idea and the spirit of what I did!