born from the jar.
Inside that average looking little jar, was a mass of sparkly wonderment, vintagey goodness, and glorious & delightful bits that made up an amazing bracelet.  A bracelet that might not mean as much to others, but to me it means a lot. 
Let me explain.
For those of you who are unaware, "soar" is my word for the year.  Within this jar was a tiny wing charm that others might have overlooked, as well as a little bird.  If that was not a sign to create a bracelet that I can wear to help remind me to soar each and every day, I am not sure what is.
I quickly set about creating my bracelet with a renewed passion in jewelry making – something that I have not done is some time.  Luckily it is a skill I already posses, so I was able to make quick work of putting it together.  Mixing and matching the beads together, along with the charms, and little bits was like magic and an hour flew by then another…  it was wonderful.
Here are some images of what I did…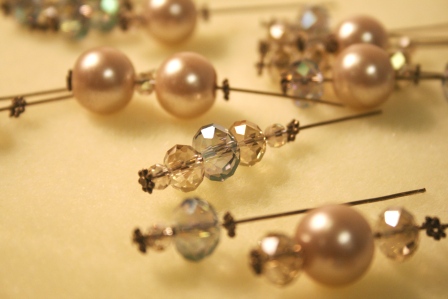 I began by adding a base bit to the head pin and then layered different combinations of the beads from the jar.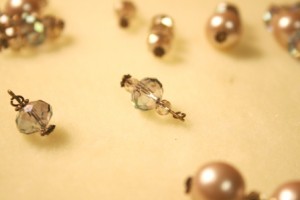 I folded and trimmed each head pin to create a unique bauble and added the tiny jump rings.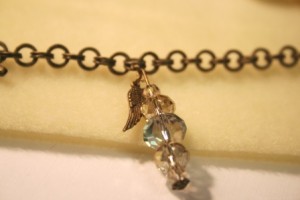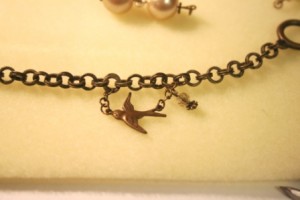 Next I added the two charm pieces to the actual bracelet chain.  I wanted these to be the first ones on and then build around them.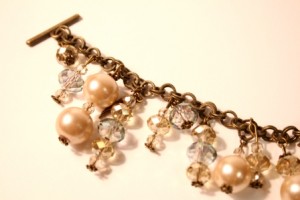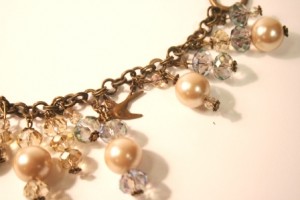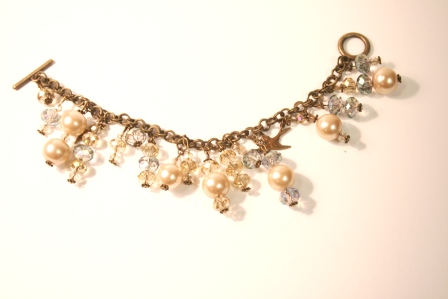 The final result.  I am so happy with it and am thrilled that it turned out as well as I had hoped. 
What is really wonderful is that there are still some bits left in that little jar.  Little bits that I am sure to put to good use, along with all of the goodness that arrived in that box as well…
I have a feeling more projects are in my future!