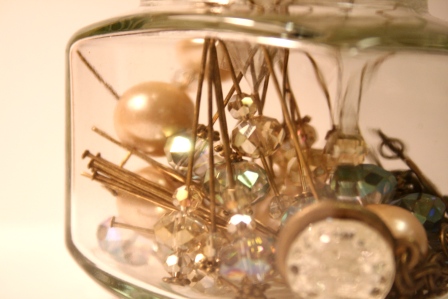 To the average person, this little jar is nothing but a bunch of random "stuff" that looks "old" and they would ignore it all together.
To me – it was an amazing little nugget tucked inside a box sent from a new friend as just one small part of the amazing glittery goodness. 
It sparked creativity. 
It sparked ideas.
It sparked passion.
It got me crafting again this week.
Thank you Shea. 
Thank you.