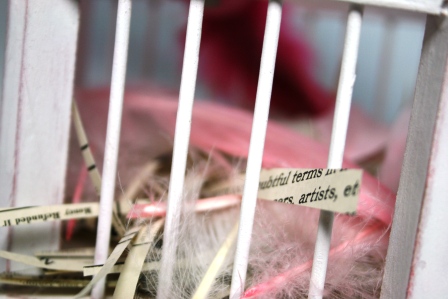 As I spend more and more time in my craft cave – aka the furnace room – I am realizing that the space needs some love if I am to continue to make it my inspirational creative space.  This means that, over the summer, I will need to completely empty it, paint it, and show it the love that it truly deserves.  Until then, however, I am making little spaces feel happier amongst the dingy little room. 
One of the things was to hang my little Ikea chandies – not many people can say they have chandies in the their furnace room.  One of the other ways that I can do that is to begin creating some pretty little bits that are on my work table or or on the walls to try and just ease the sadness that is that room.
My most recent little bit of inspiration and decoration is a birdcage.  I was so inspired after visiting Confectionique this weekend, that I set about to feather my nest a little bit more, and create something fun and whimsical to decorate that space just a little bit more.  Since "soar" is my word for the year, I am finding myself drawn more and more to birds, birdcages, and that whole theme…  so I grabbed a plain wooden birdcage I had purchased on clearance at Hobby Lobby, a glue gun, and pretty little bits, and got to work!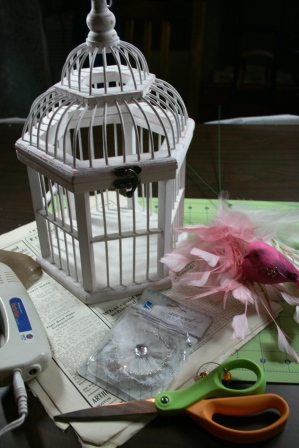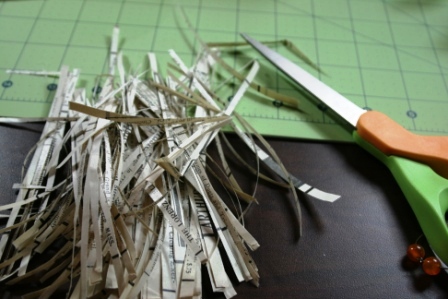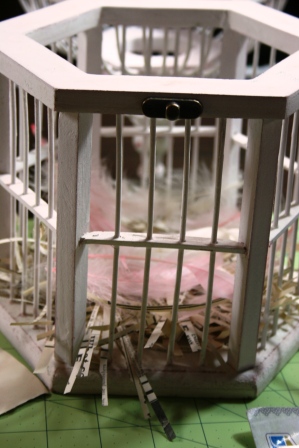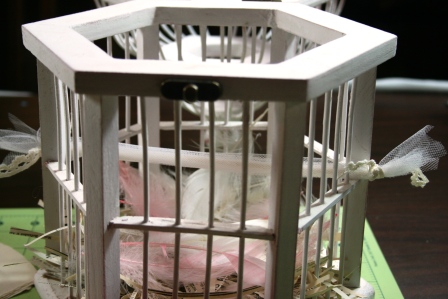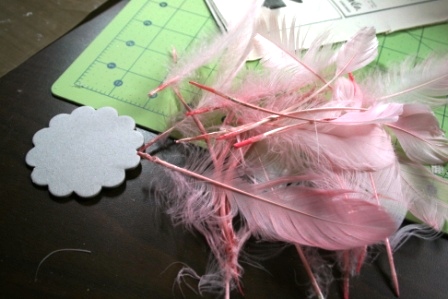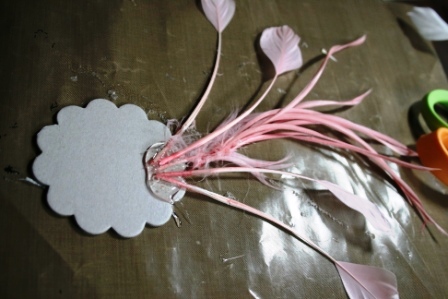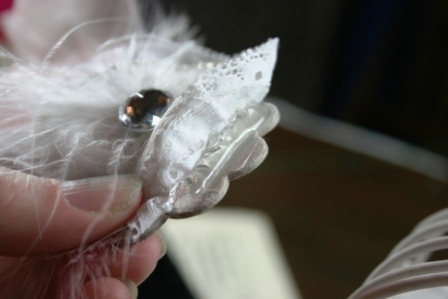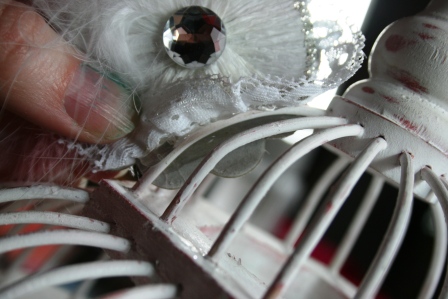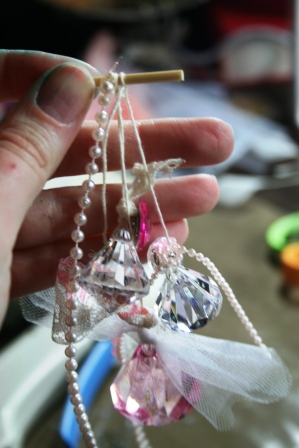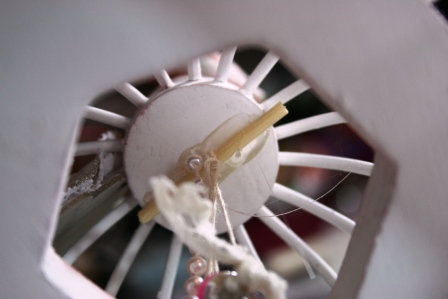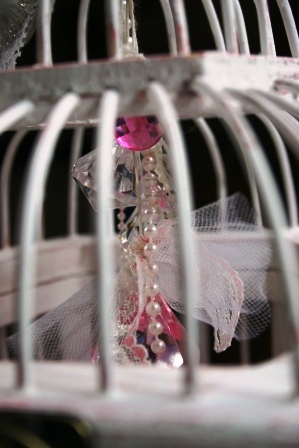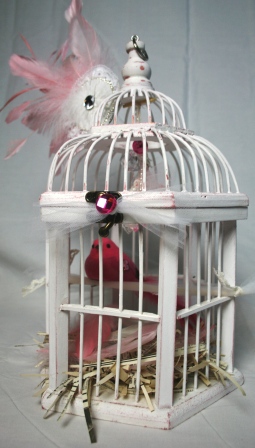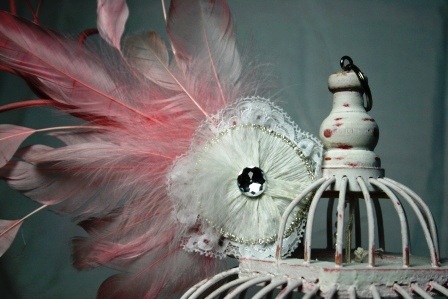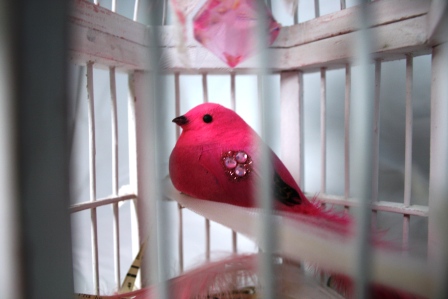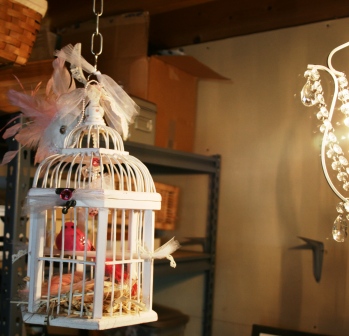 See it is such a happy little piece trying to brighten a sad little room that needs some love!  By the end of summer, I hope, that this is a very different photo!
Supply list:
hot glue gun
clearanced decorative bird house
feather sprigs
old book pages
flower from GCD
chipboard from Maya Road
decorative bird
cooking skewer (perch for the bird)
ribbon, tulle, and string
baubles