If you told my plants I was a Master Gardener they would laugh, scoff, and possibly spit on you.  Needless to say the constant running of the heat, along with a fireplace, and little love from me this winter have left my houseplants feeling less than loved this year. 
Now, I beg of you – do not judge me, for what I am about to show is horrific in nature if you are a gardener…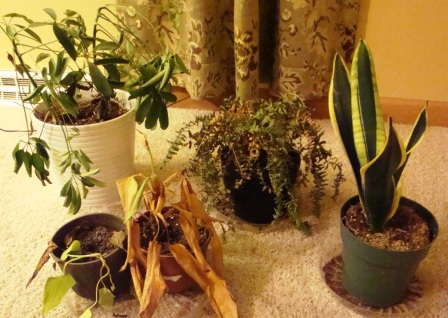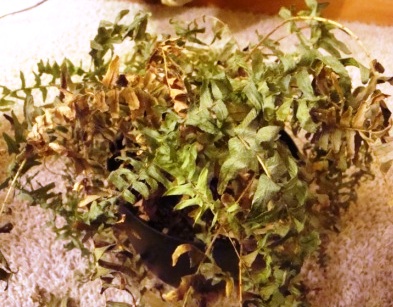 One, yes one and only one plant doing well at all and it is the plant that you find in most doctors offices because it is so difficult to kill.
Last night I set out to THD to get some potting soil, fertilizer, a few new plants, and some drainage trays and then I turned the living room into a potting shed.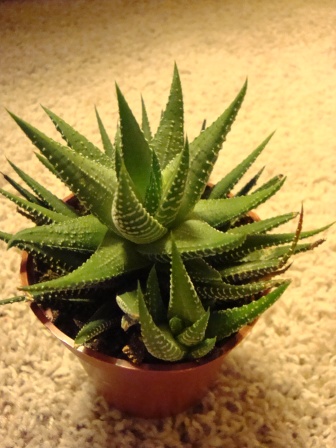 First, I picked a little jade plant and cactus out at the store, figuring the draught within my house would actually be okay for them, hoping that I would not somehow kill these plants as well.  Plus, look how cute this little guy is!  Maybe succulents are the way to go for me – minimal effort, forgetting to water is okay, and dryness in the dirt/sand department is okay.  Wish them luck…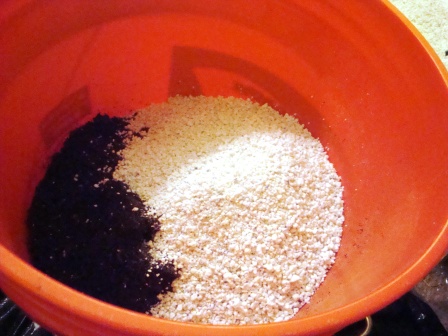 Next I grabbed my potting soil and some pearlite and started mixing them in a bucket with some water to make a nice potting mix for the plants.  The pearlite helps to airate the soil as well help to control the moisture.  We will see if this helps for a hopeless case like me or not…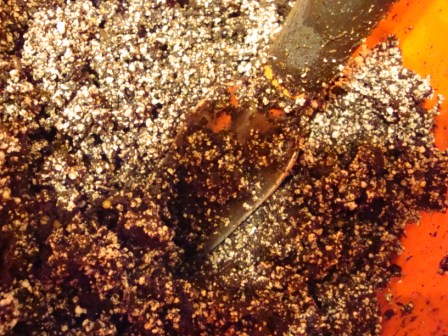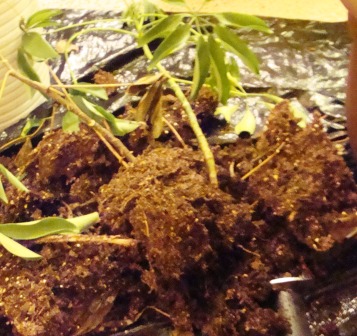 I began to unpot and repot plants, removing the dead portions and putting them into larger containers.  What I found was, that besides being somewhat dried out, most of them had spread to the edges of the containers and the roots were beginning to wrap around like the tend to do when they have begun to outgrow their space. 
So, for about 2 hours, I carefully and lovingly, replanted all of my existing plants, along with my new succulents and my new tree purchase.  Hopefully, between a nice spot in a partially sunny window, a more thoughtful approach to checking water levels, and some plant food to help nurse them back to health, I won't lose anymore of them.  I did have to part with one, as it did not appear to be alive anymore, and one is currently on life support in critical condition.  I will be monitoring him closely.
So, wish my plants and I luck.  Now, off to restudy that part of the MG manual on regular and proper care of houseplants…