My boys love mini-books.  They will sit and pour over their contents for hours, looking at every book that they can find.  I appreciate that, as do most scrapbookers.  They are looking at it and enjoying it, laughing and recounting the events of their lives.
So, they were very excited when I FINALLY made them a book from last year's New Years Eve adventure… and I mean last year ringing in 2010. 
I just love this little book.  It is super frilly and somewhat over the top, but isn't that what it is all about – playing, creating, and just having fun with it all?!?!?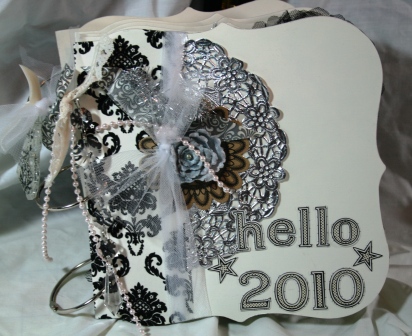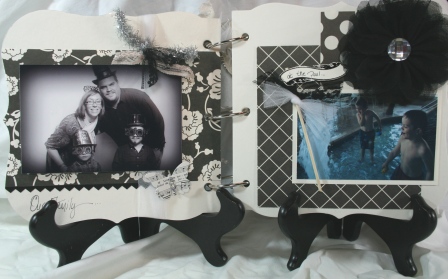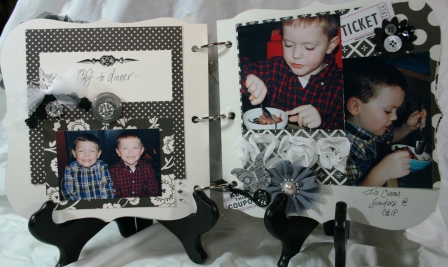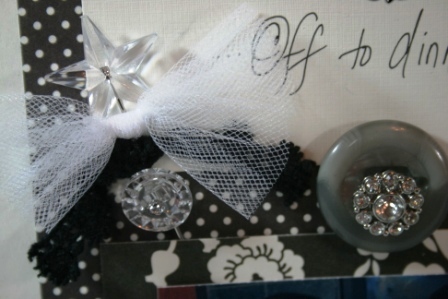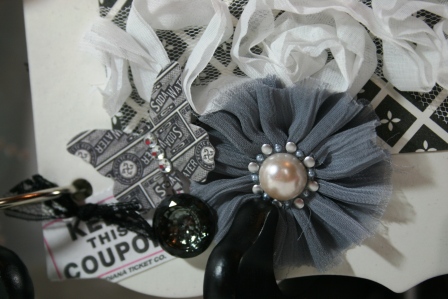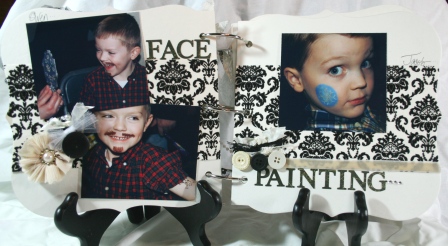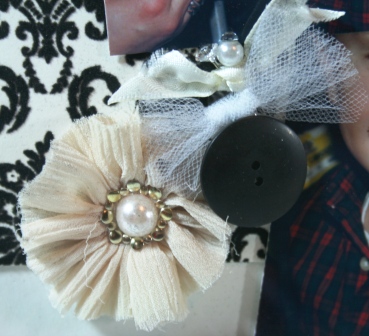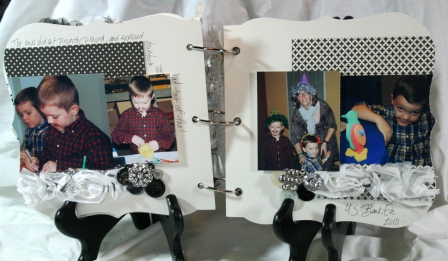 To make this project a tad simpler, I pulled together my papers and book from one collection – Lush from My Mind's Eye.  I then kept that pallet going with the embellishments and alphas, staying within the black, white, and gray range.  It made the whole project go fairly quickly.
So my next question is…  would you like to make a quick little "lush" mini-book?
If so, leave a comment here and I will draw a winner the end of the day Thursday for a complete little kit to make your own!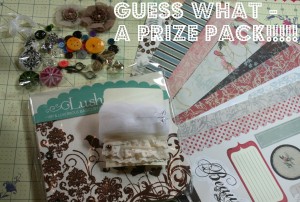 Includes:  Lush album and Bella Blvd paper from My Mind's Eye, buttons, keys, tulle, ribbon, bling buttons from Bazzill, flowers from Prima and Maya Road, and a chandelier charm.