So it is finally here! National Craft Month! This is seriously one of my favorite months of the year. It is that month when crafters get together and share their ideas, their passion, and their insights with each other. It is a great time of year to try something new, since there are tutorials galore out there, as well as discounts at stores nationwide. Even companies in the industry jump in and step it up this month with ideas, projects, and contests. How much more could a crafty person ask for?!?!?!
Well, for me, it is about remembering to take the time to play and embrace that thing that fuels my soul and make my heart soar…  creating.
So, to kick off the month, I wanted to share a layout with you.  Last summer I took the boys to the botanic gardens and we had a (hot) blast and saw a lot (very very quickly).  I was able to get some amazing photos.  Trying to get them all on 2 pages was difficult, so I printed them as wallets and still had to cut some from the final product.
Here's what I did: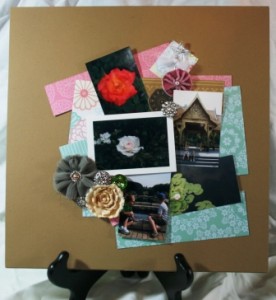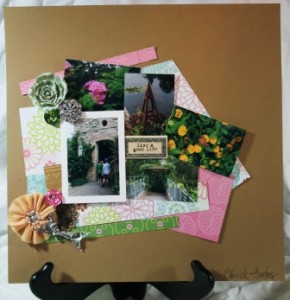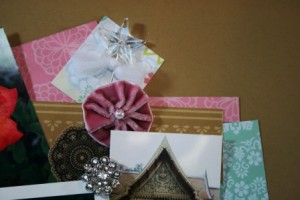 Layering "stuff" is really fun for me and has become kind of an obsession, actually…
For this I used:
Thanks for stopping by and please be sure to check back this month… who knows, maybe, just maybe there are some goodies to give away!
Happy Crafting everyone!
please note ftc disclaimer below…