The pics on the layout are not great.  I used my camera phone to take them.  That is what happens when, for once, you forget your actual camera and just go to be "mom" at a school event that turns out to be photography gold.  Needless to say, however, it left more time to be mom and to play around helping the kids make their gingerbread houses.  It was a wonderful experience to share with Owen and for that I am very grateful.  All of those little moments add up – who cares if the camera was there or not – it is that moment in time, together, that truly matters.
Luckily I was able to capture the essence of the day and had a great time making this little layout about it…
As you can see, I have really continued my love of layering – lots of pop dots, materials, punches, additions, etc…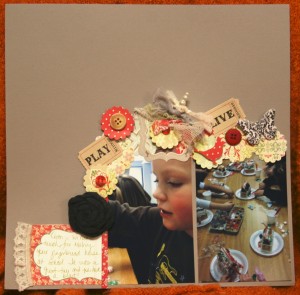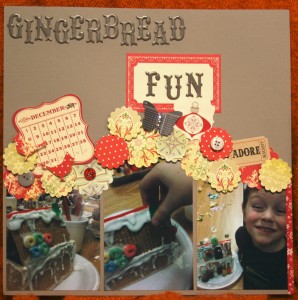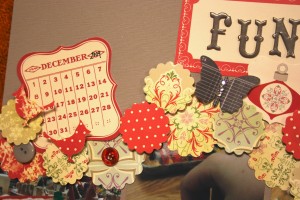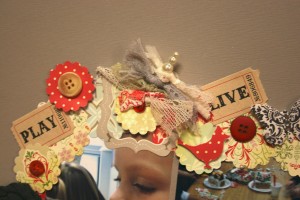 Thank you for stopping by and taking a look at some Christmas fun a little early in the season!
Have a great one today – wherever your journey takes you!