there was a little boy named Owen, who lived in a magical land of cows and cheese, and one day, he lost a tooth…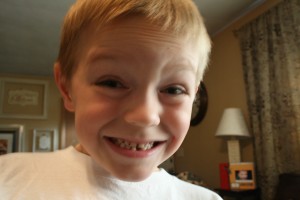 Yup.  It is official.  The first tooth has officially fallen out.  It fell out at breakfast, eating cinnamon rolls, bacon, and eggs, to be exact.  We got lucky he didn't swallow it!
The only problem was – mom was not prepared, which meant I spent time yesterday, making the official Tooth Fairy pillow.  Owen picked out his fabric himself and I got to work.  It was a simple 12×12 pillow with a pocket stitched on it, but he loved it none the less…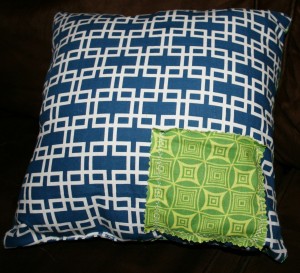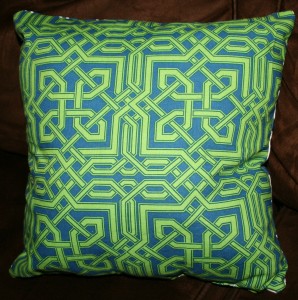 The only problem was, when it came time for bed, Owen was unwilling to give up his tooth to the Tooth Fairy and began sobbing uncontrollably that he loved his tooth and didn't want to give it away, but still wanted money, etc…  etc… etc…  Needless to say that after about 30 minutes of crying and sobbing, I hatched a plan.
Together we wrote the Tooth Fairy a note, asking her to please leave the tooth for him until he was ready to give it up and put it with the tooth in the pillow.  We made a bet – that if she took the tooth, we'd give him $100.00 and if she didn't, he would give me a big hug in the morning.  Needless to say, I got a big hug this morning and he got $5 and a note from the Tooth Fairy…  again – not on the plan or in the schedule yesterday, but as mom, you do what ya gotta do!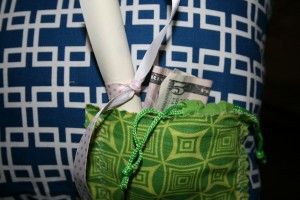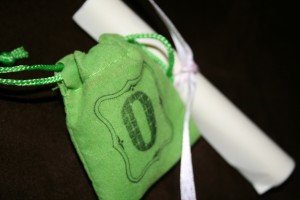 Owen even got a specially made, personalized pouch to keep the tooth safe in until he was ready to give it to the Tooth Fairy…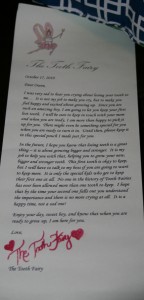 Hey – it might be corny, cheesy, and crazy, but at least he went to sleep and the drama was gone this morning…
Who knew that losing one little tooth would cause such a big stir?!?!?!?!?!?!?