I will be very honest.  I have a crafty crush on Margie.  Her happy, easy nature and her amazing eye for detail and all that is pretty is enough to inspire anyone to be more feminine and girly…  I am no exception.
While at Spark, I took a class from her where we turned an old lamp shade base into a fun, funky, and whimsical decorative chandy.  Mine is hanging from the ceiling of my furnace room – aka the craft office.
Here are some images of it.  I am so in love with it and was so happy when I finished it!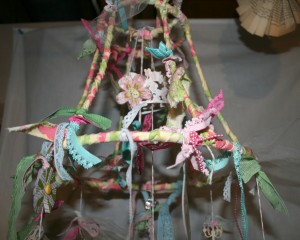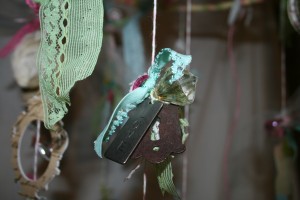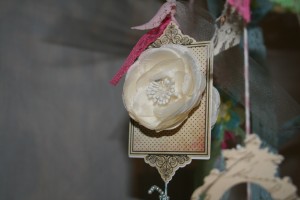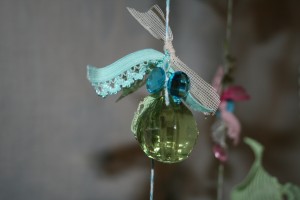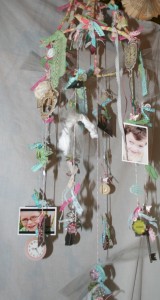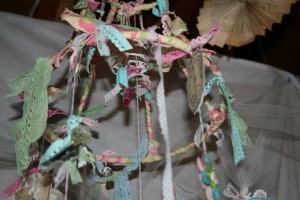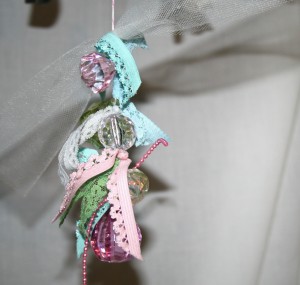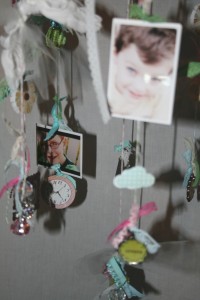 Pretty little things just make me happy…  especially when I make them myself!