Over the summer, one of our favorite things to do was go to the gym.  Now, I know what you are thinking – Seriously?  The gym in summer?!?!
Well, we are blessed to have a gym that also has an outdoor waterpark with three slides, a lazy river, a smaller kids pool, and lots more (including a snack bar and an adult beverage bar…) So, while it sounded great to say I am heading to the gym, we were really heading to the waterpark for some fun in the sun.
The boys loved it and so did we, spending a lot of time there with Matt before he started his new job and time after daycare and on the weekends before summer came to a close. 
This was by far one of the best investments we made this year and we have lots of fun memories to prove it.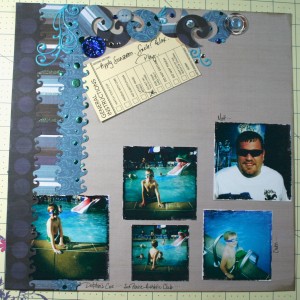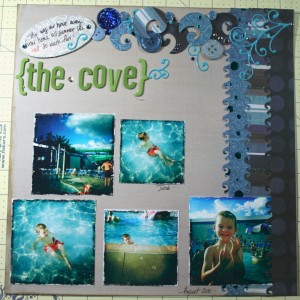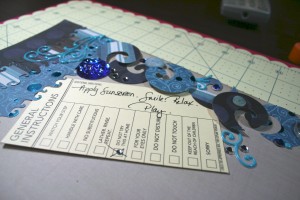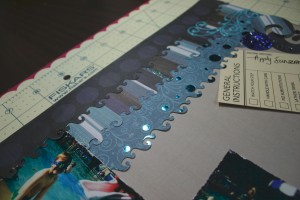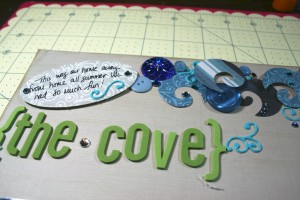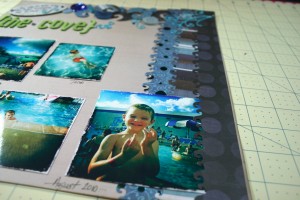 To create this layout's fun water feel, I grabbed some great papers and embellies from Colorbok and my fun summery punches from Fiskars and got to work!
I loved capturing one of our days there… I only took pics one day.  We had so much fun there, but it was a place I left the camera at home for so that we could just "be".  These are actually pics from my phone that I printed and used for the layout! 
Hope you had fun this summer…  I know we sure did!