A friend of mine gave me a really great canvas album from Maya Road over the summer.  I have been secretly eyeing it, waiting for just the right project.  I decided to take it from album form to banner form and yesterday I had a day full of artsy fun making it.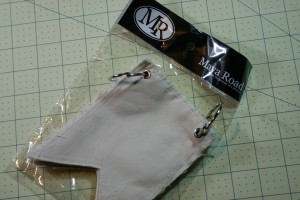 First things first – I laid it out and sprayed it with a light amount of Iridescent Gold Glimmer Mist and let it dry.  Then I went back and slowly started adding in other colors – primarily Bubblegum Pink – along with masks to create some great, delicate shapes on my banner.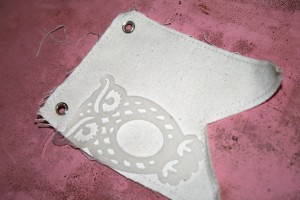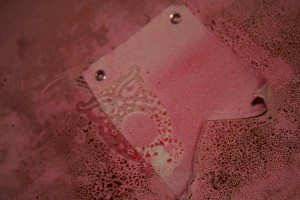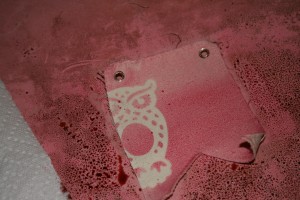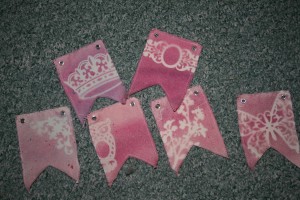 Once all of that had dried, it was time to grab the scissors, glue gun, some great BoBunny fabric flowers, some wired thread, Bazzill bling, ribbon, tulle, and fabric and get to work!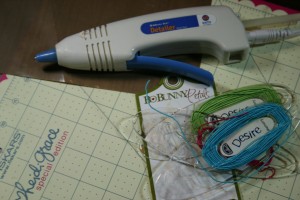 I tied all of the pieces together using wired thread for added support. Then I tied various bits of fabric and ribbon to the links.
Next I set about to decorate each banner differently, but with common elements throughout the entire piece – coordinating colors, fabric, bling, etc…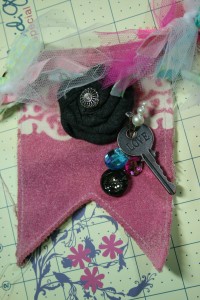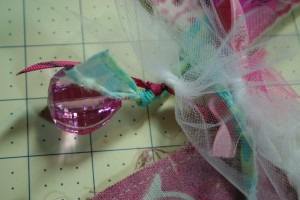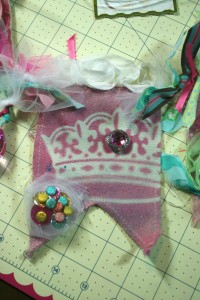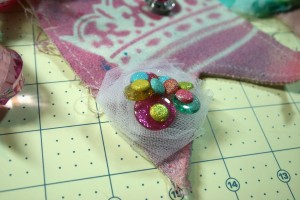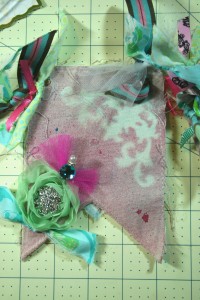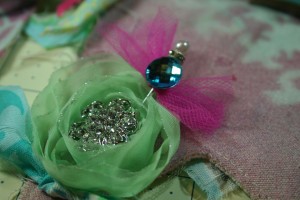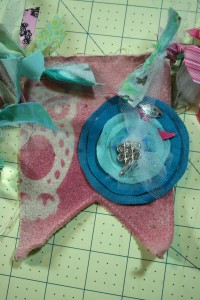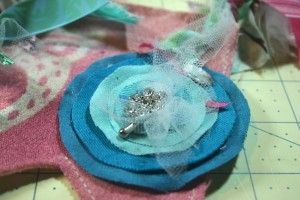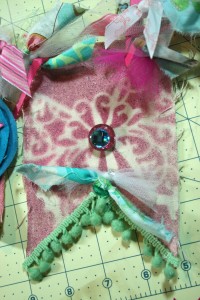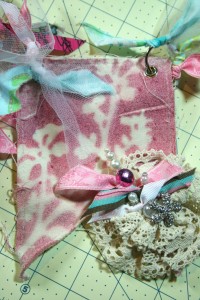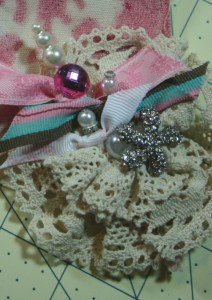 I had the most fun, taking pieces and making them more – adding bling buttons, stick pins, tulle, etc… to a base flower and just jazzing them up.  I loved this project and it was a great creative experiment!
When it was all done, I was in love and ended up hanging it up in my recently renovated furnace room work area…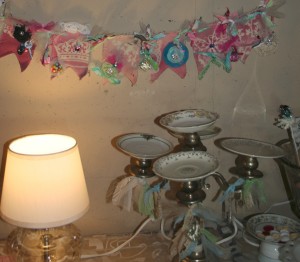 Just wanted to share!  Happy Monday!