My kids love Charlie Brown.  In fact, when Owen was little, a friend of mine said he looked just like Charlie Brown and called him that all the time.
This means that I was super excited to get a bunch of fun Charlie Brown themed Halloween craft items from Colorbok  to do with the boys!  It is October, so it is time to start getting ready for Halloween and the boys absolutely love to "do art" and love all of the fun decorating that runs through our house October until January.  For them, fall is like a crafty adventure!
The first project we've done is to make a hanging mobile to decorate with…

The first thing I did was buy 2, inexpensive embroidery hoops, one bigger than the other.  I took the middle piece from both and painted them black.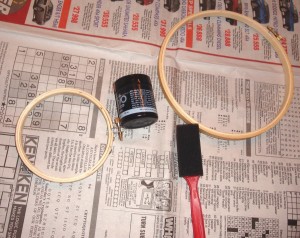 While that was drying, the boys started to sort out all of the great shapes to make matching them up easier.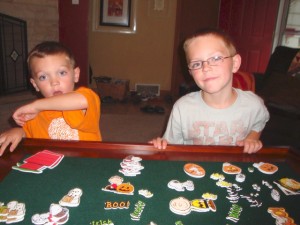 Once that was done, we started to peel the backing off, sticking two like shapes together, with a black wired thread running in between.  We had fun making several strings to add to our mobile.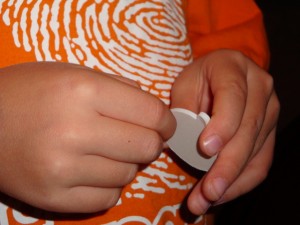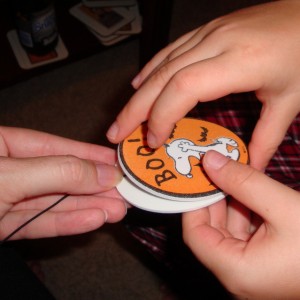 When it was all set and done, we tied the strings to the hoops and made our selves a quick and cute Halloween mobile!  Now it just deciding who gets to hang it in their room!