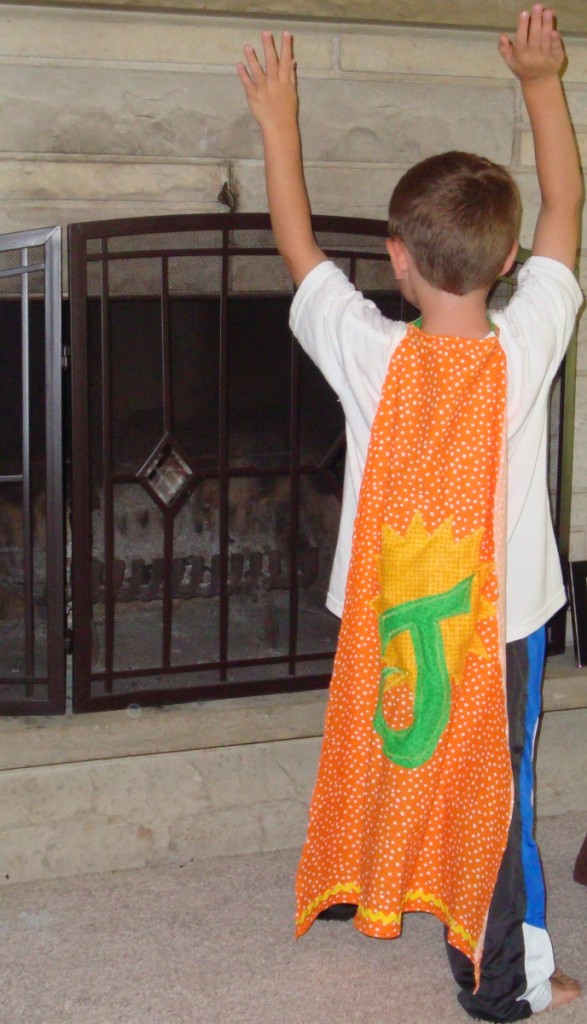 Jacob is very, and I mean very, into playing superhero's all of a sudden.  He has an old cape from last year's Super Hero Camp that he went to that is nothing more than a small piece of fabric with velcro on it.  It has been falling apart and is looking rather worn out and sad.  So, this weekend, he begged me to make him a new one.  I finally relented and we went to the store.
For about $12.00 in fabric, a lot of sweat and tears on my end, and 3 hours of time, we were able to make a cape and a mask.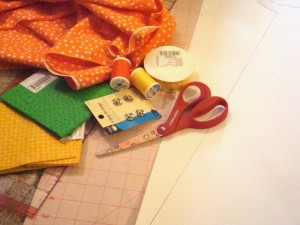 Lesson 1 – my sewing machine and I are not friends and I often think that my sewing machine hates me.
Lesson 2 – kids don't care if the stitching is good, if it fits exactly right, or if it is not what you envisioned when you started… they are just happy mommy made them a cool new cape to wear!
Here is what I did…
I made a pattern on paper for the cape itself and for the star burst.  I cut the cape out with a rotary and regular scissors and the other items were cut with pinking shears.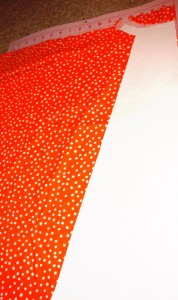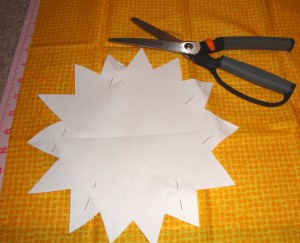 Then I stitched up the sides with a decorative stitch, gave the bottom a true hem with some rick rack, and then added in a collar that I later hand stitched snaps to.
I added in the decorative layers – the star and the big J.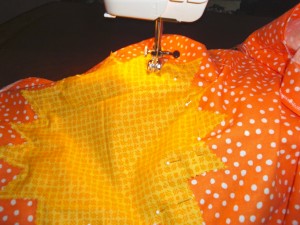 Then I just guessed at making the mask – I am being honest here – and version 3 finally worked for the most part.
When it was all said and done, Jumping Jax aka Jacob, was completely outfitted and Zooming and Swooshing through my house.  I think I will be seeing a lot of this superhero over the next few weeks…  and each time I will feel a tad bit proud that I beat the sewing machine and made a simple cape.