Well, in the last two weeks, I have travelled, been somewhat sick, and crazy busy for work.  I have crafted, installed a garden in Columbus, OH, and spent some time with my kids!
Today I had the privilege of being Cool2Craft with Tiffany Windsor to show off the brand new Fiskars Everywhere Window Punch – it was soooo much fun!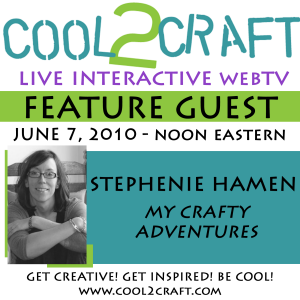 To see the demo on tape…  you can go to their site and watch the taped version of today's episode.  www.cool2craft.com
I also had the joy of creating something else super fun, but I will be sharing that later!!!
Happy Monday!