that I have been working on… 
Here is the rug that I learned how to make at The Chicago Quilt Festival…  it was a lot of fun and a lot of work!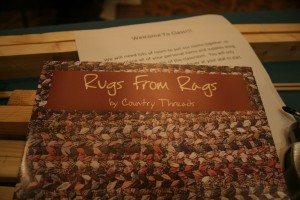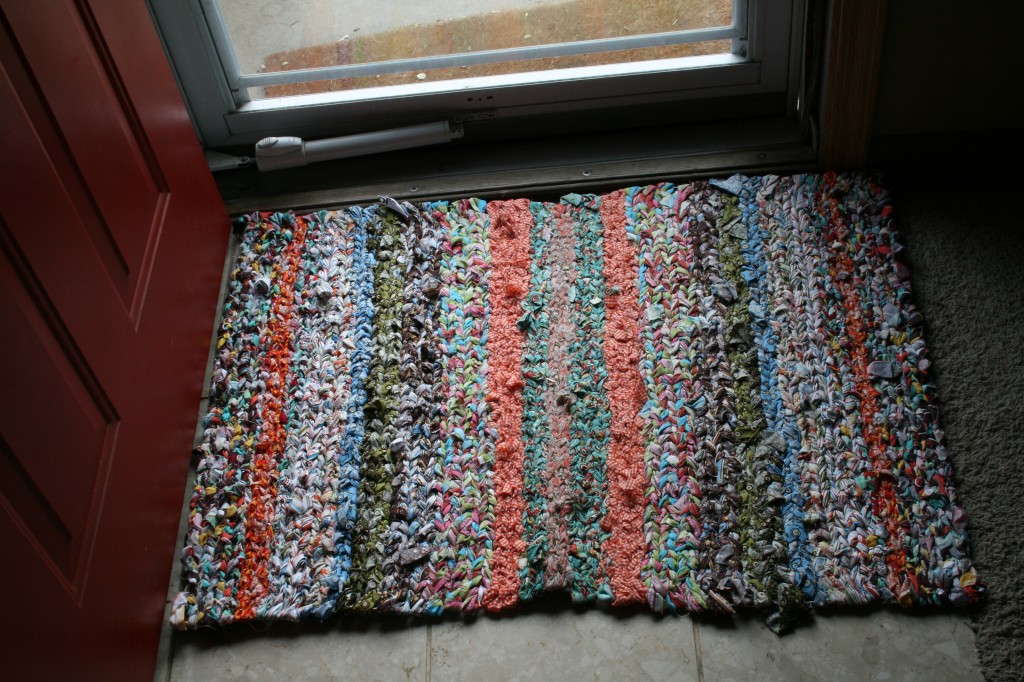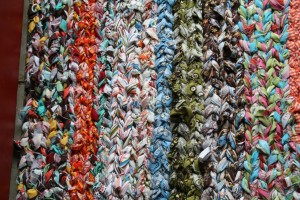 It is now by my front door and I absolutely love it!!!
Now, here is another one I completed recently…
I have been making a lot of these types of things after reading an article in Country Living.  I was so inspired and thought, Why pay for it when I can make it?  So, I bought a BIG tube of E6000, went to Goodwill, and got to work!
This one is my favorite of all of these I have made.  It is an old silver plated candelabra, 5 mismatched plates, some pretties from 7 Gypsies, and some vintage ribbon and trims…  all together, it is super pretty and I can't wait to use it at my upcoming event!!!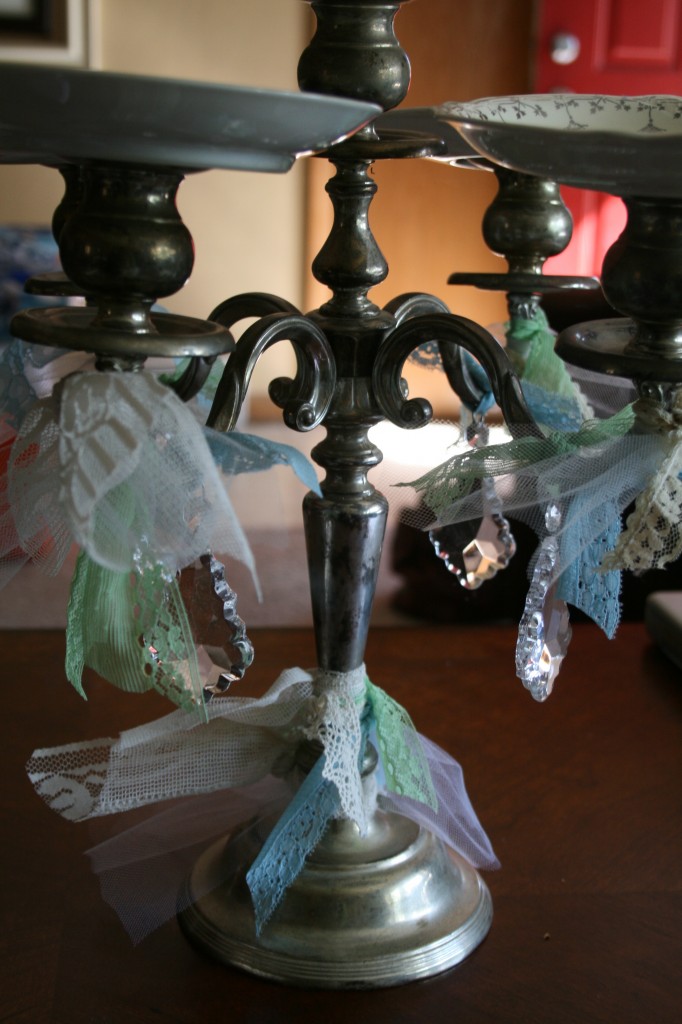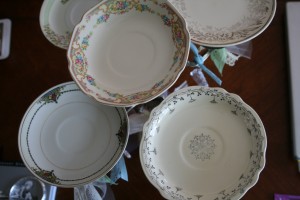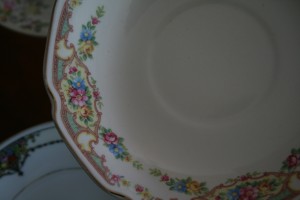 Finally, this was my deal of the day today!
I found this dress form at Michaels – 75% off!!!  I brought it home and decided to embellish it…  to match the rest of the decorations I am currently working on for Creating Faith.  I just love this!!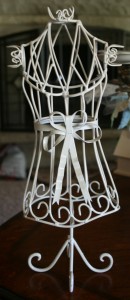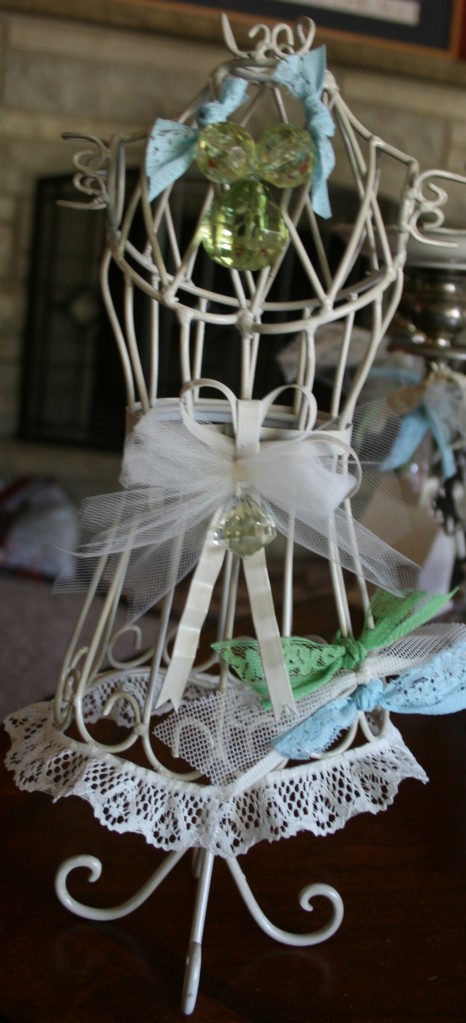 While I haven't been scrapping lately, I have been doing some other stuff to keep my creative juices flowing…  it has been quick projects scattered in time, but I have truly enjoyed what little bit I have gotten to make.