I know I mentioned Owen got glasses a few months back.  I decided to share a layout I did of the two of us after he got home from getting them…
Now – we are in jammies and it was the end of a hard day… I am in true mom form, let's just say…
Anyway… he is SOOOOO much like Matt – same eyes, dimples, smile, kidney issue, etc…  that he was thrilled to get glasses like mom.  He told me we were finally 2 peas in a pod.  What he doesn't realize is that there is a LOT of me in him too…  just the stuff he can't see in the mirror.  He is more like me than he might ever know. 
So, here is the layout of my buddy with his glasses.  Enjoy!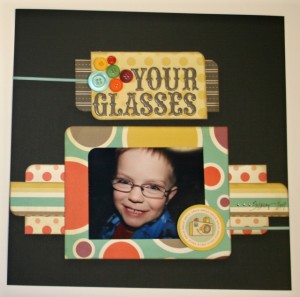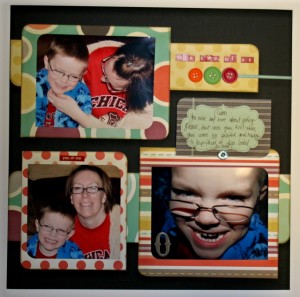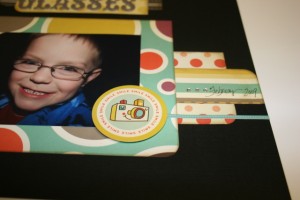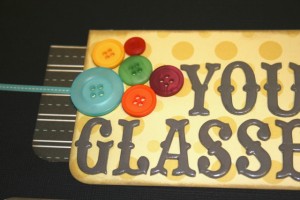 I had a blast playing with some of the amazing new goodies from Cosmo Cricket…  buttons, alphas, papers, and stickers – oh my!!!!!!!