I have been crazy the last couple of weeks, but I did manage to finally put the finishing touches on a present for my grandpa.
After being completely inspired to glitterfy after reading Crafty Chica's book, another amazing book arrived on my doorstep…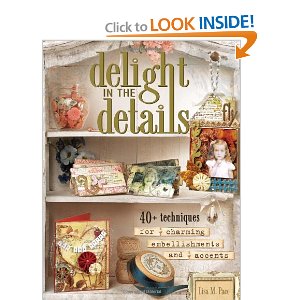 This wonderful book from Lisa Pace – available ***here*** at Amazon.
I was so excited to try some of the techniques, that I decided this project would be the perfect one to start with…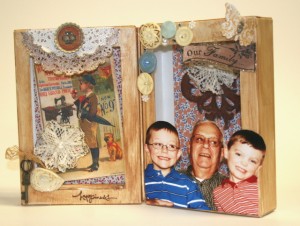 We went for a visit a few weeks ago and the boys had an absolute blast hanging out with Grandpa.  I took some pictures and loved this one the most.  I thought that he might enjoy getting something fun rather than just a plain picture in the mail.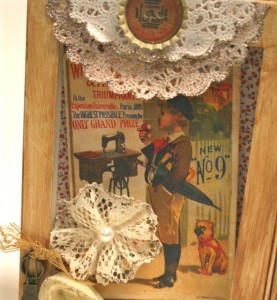 This was a plain box from C&Tthat I painted with a glaze made from brown acrylic paint and collage pauge.  Then I added in some great Jenni Bowlinpapers, buttons, and accents, made my own "flowers" from some trims and felt, added in some other details using crackle glossy accents, and made a lot of stuff sparkle with Glimmer Mist and Stickles.  I loved the look when it was done and I decided one thing…
Lisa is right – it is in the details!