We have had a really nice few days…
Matt was out of town, so I took some time off last week, and was home with the boys.  We painted Jacob's room, which turned out super cute (need to take pics of that), celebrated St. Patrick's Day together at a local Irish pub, and just had some great mother-son time.  While the boys had a rough day on Friday – really rough – the rest of the week and weekend were truly enjoyable, with a lot of laughing and some great stories to share later…
I did want to share with you some fun pics of the kids and our Guinness Chocolate Cake from St. Patrick's Day…  then I am off to get caught up on work and hopefully finish some projects to share tomorrow!!!!
Happy Monday – and be sure to make it Memorable!!!! 
Which reminds me…  Christine – you are the only one to have posted pictures to the memorable Mondays gallery this week, so you are the big winner!!!  Email me your info and I will get your prize out to you!!!!!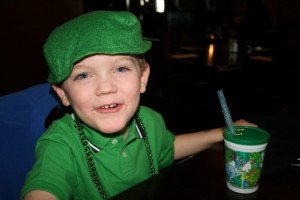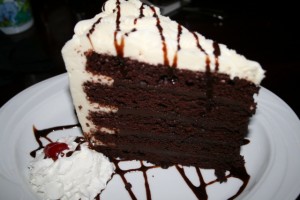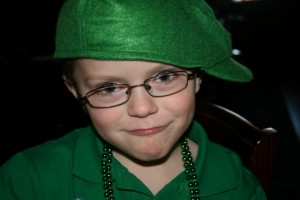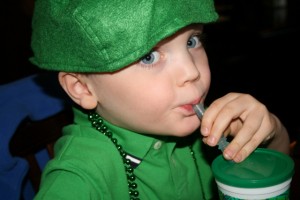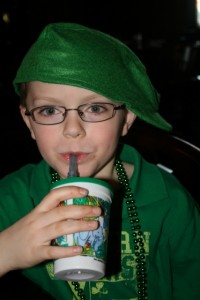 And, I was a good mom…  that is just plain old lemonade in their cups…  nothing special for the day…