See.  This is why I am doing this project instead of the layout or picture a day project.  I can barely keep up with Mondays! 
I have 4, count them, 4 weeks of layouts I have not shared yet, so here goes…
Sorry – shot under flourescent lights…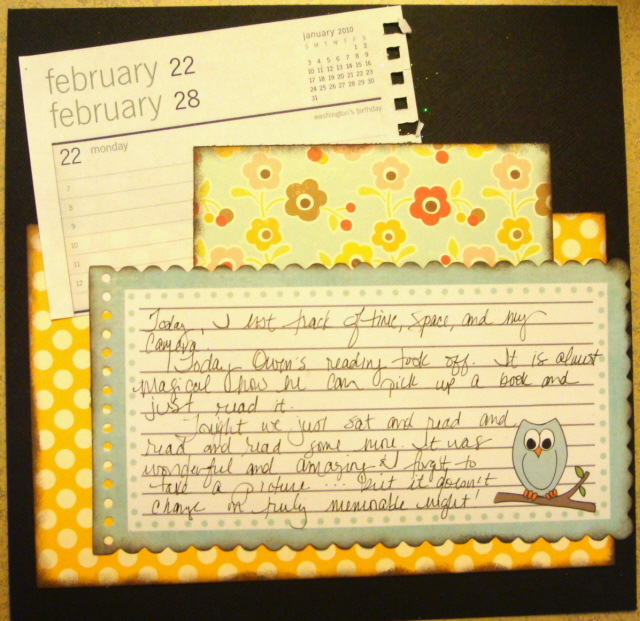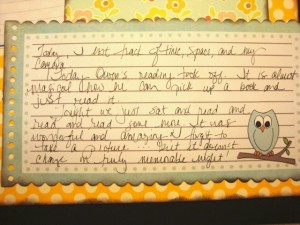 I totally spaced on taking a picture this day, so I decided to just tell the story instead…  Which is what sometimes happens on a manic, I mean memorable, Monday…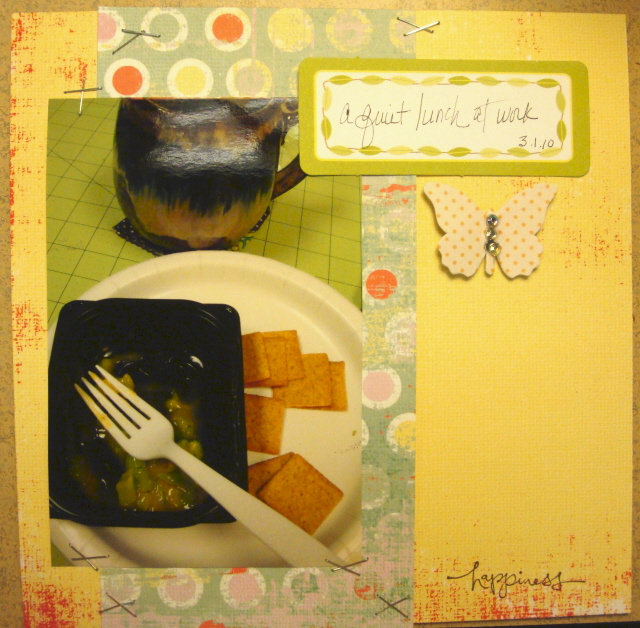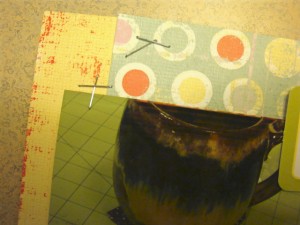 Nothing exciting this day…  just a cup of coffee and my lunch…  decided to use staples to put the pics on as a nod to the office…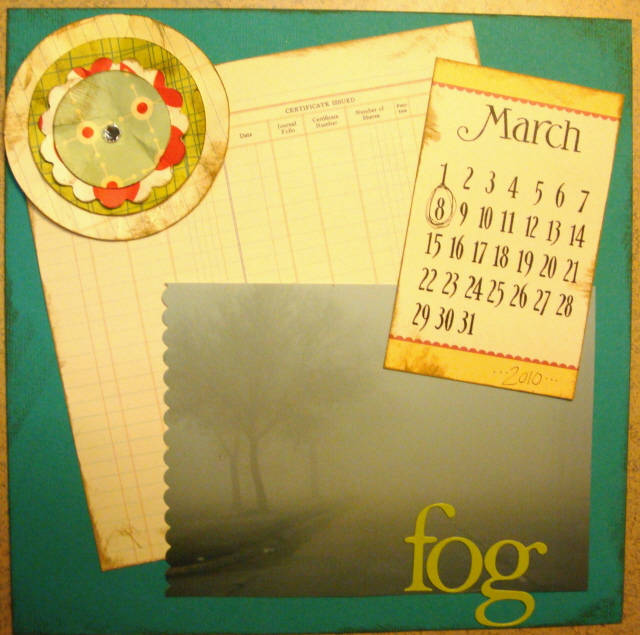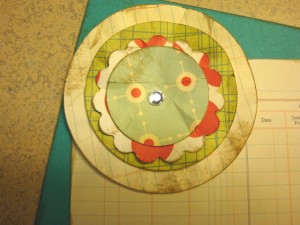 I am loving the distressed layered flowers right now, so I decided to make my own version using some Fiskars punches and the Fiskars Circle Cutter…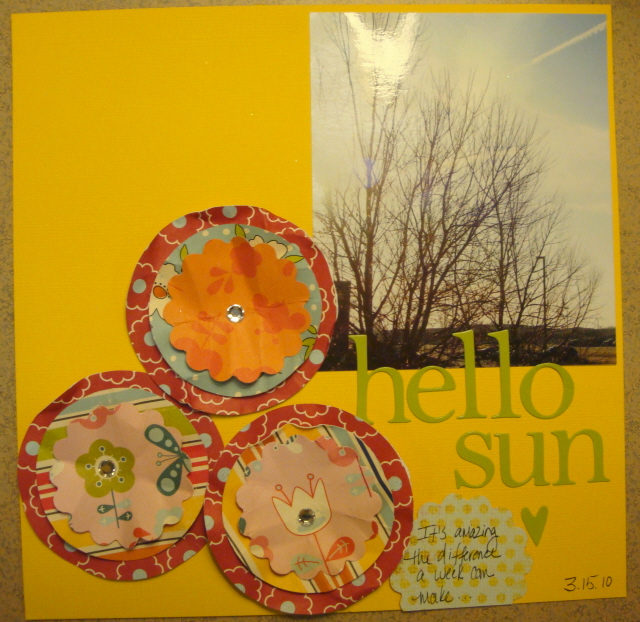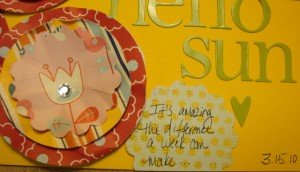 It went from foggy and cold last Monday to sunny and warm yesterday…  Since the pages were going to face each other, I thought it would be a fun way to show off the dramatic change in just a week.
Nothing uber exciting the past month, but just a look at my Mondays… 
Now, I can't wait to see what you have been doing!  Be sure to load them into the Memorable Mondays folder on Flikr – who knows, maybe next Monday there will be a drawing for a prize…  hint hint…