Now, if you read my blog, you are aware that my grandma was a skilled crocheter.  After her passing, my regret of never really learning how began to set in.  She taught me when I was young, but all I ever made were triangular blankets for my dolls, as I was best at dropping stitches. 
I felt, and still feel, the need to try it again.  This time, however, I am starting small.  I am starting with those pretty flowers I see everywhere now.  I am also starting with one of her hooks, hoping it passes on some amazing crocheting talent that I feel I lack significantly. 
I felt that as I embark on these new crafty adventures, in honor of my grandmother, this should be the first.  So, here is the result…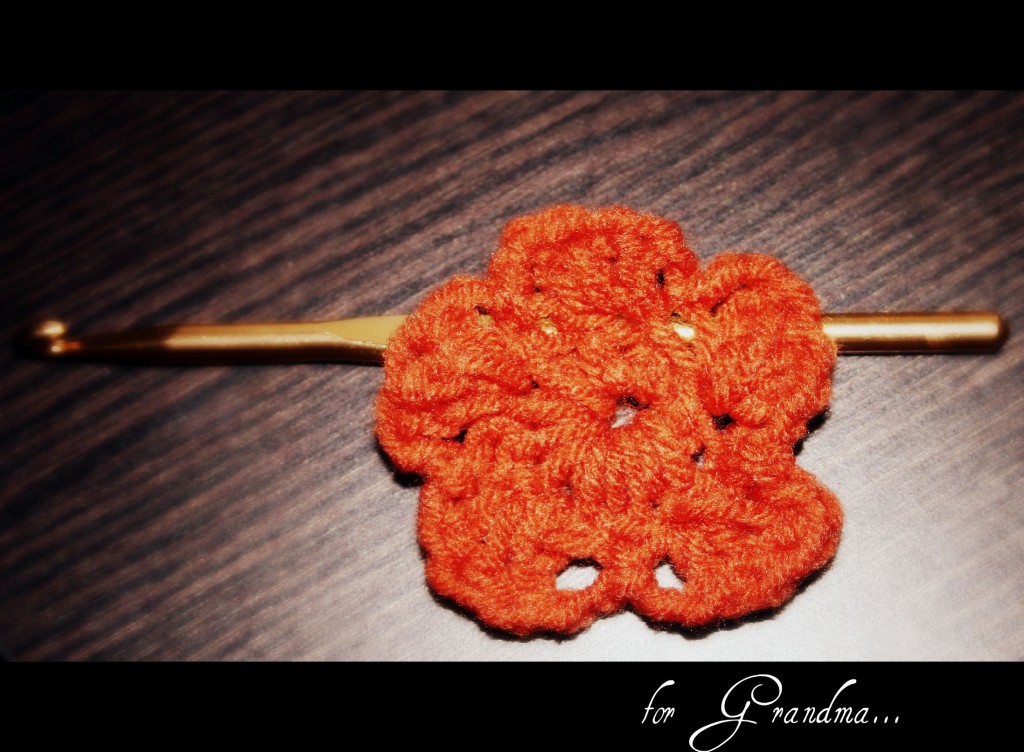 Now, this is nothing spectacular or even really close to what the woman on the video did, but it was actually the very first attempt I made.  I practiced making a chain stitch and went straight into this.  Not bad for the first thing I have done in about 25 years… 
Here is the video I found that walked me through it step by step.  You might want to know the basic three stitches they use before trying this…  I just kept rewinding and watching it over and over and over again…  It worked for me!
Anyway… now you know how to make a crocheted flower!