Last night I had a blast hanging with the gang from Inspired at Home Radio at their weekly Pajama Party!  While there, I was on and off camera for the hour, creating a layout, and talking about mixing and using patterned papers in a layout.
This is the layout I created while there: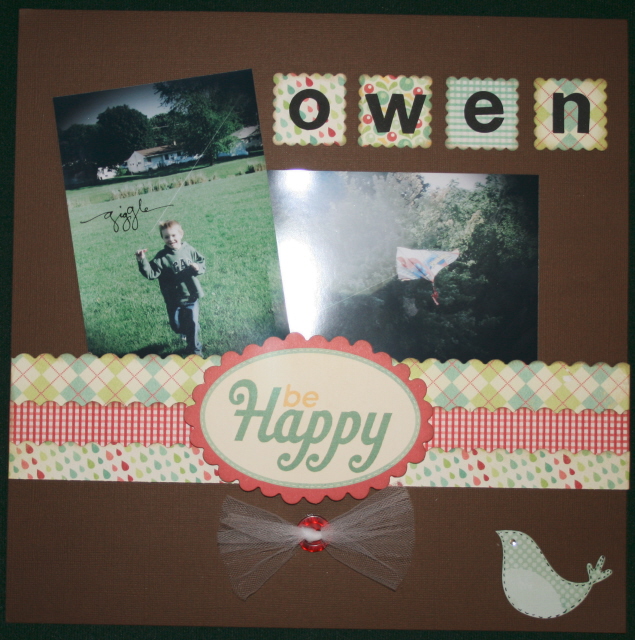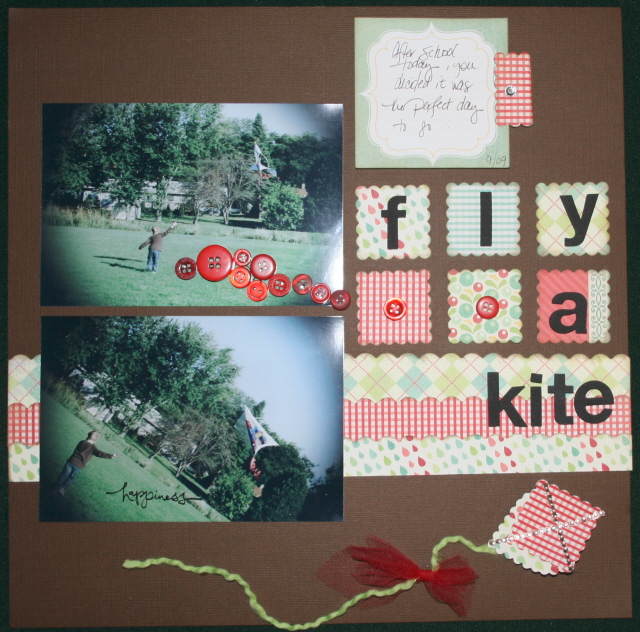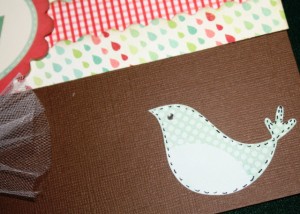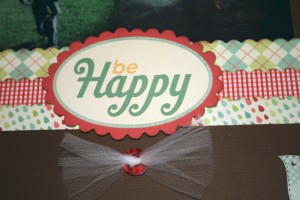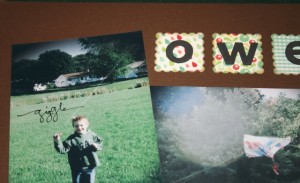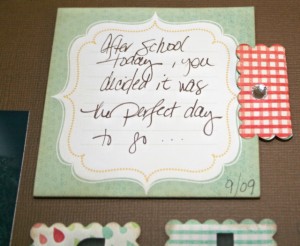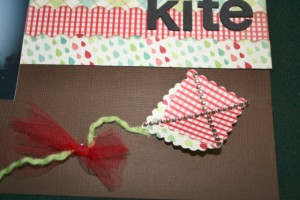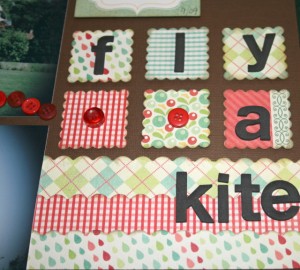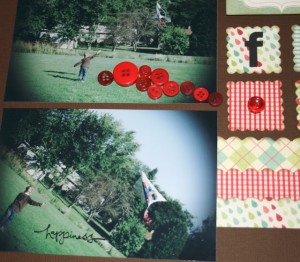 What I wanted to show last night was that you CAN mix different patterns – checks, dots, argyle, etc…  if the colors work together, they can easily go together. 
For the beginning pattern mixer, this is an easy way to try it.  Create little strips, then punch and ink the edges to create the layers.  Then you can add in some punched pieces that all coordinate but are different.  They all work well together without clashing!
The other thing we learned, after the show stopped taping, is to make sure, before stamping on a photo with stayz-on, that if you are the one who labeled your stamp that you did not put the stamp on the block upside down…  note all the buttons?  That actually says "happiness" upside down under there.
Remember – there are no mistakes, just alterations!
Thanks again for letting me hang out last night gang – it was fun!!!