Wow.  I would not wish what I had on anyone!  2 days of flu and finally today I am starting to feel like my energy is almost back to normal.  It wiped me out like nothing else.  I do not think I have been that sick in like 3 years. 
Anyway…  I owe a prize for posting music pics in the Memorable Mondays flikr group, my last two weeks of layouts, and a free class.  I have some catching up to do, that is for sure!
So, first and foremost a winner…
Suzuyuki wrote: "I have a CD a friend made called "Monday Morning Motivation". The most "peppy" song on there is Perfect Day, by Hoku. Goofy song, but it reminds me that even a Monday can be a perfect day. Saw these flowers on the table from Valentine's Day and that made my Monday just perfect!"
Congrats Suzuyuki!  Send me an email with your address and I will get your prize out this week!  stephenie003@verizon.net
Next bit of business…  here my last two Memorable Monday layouts…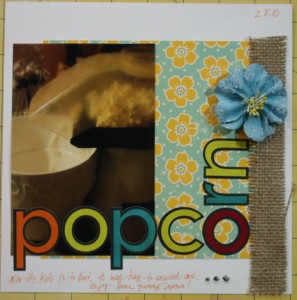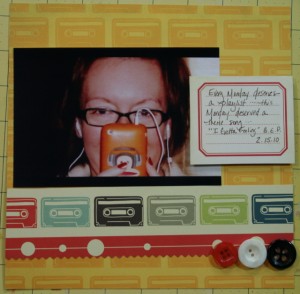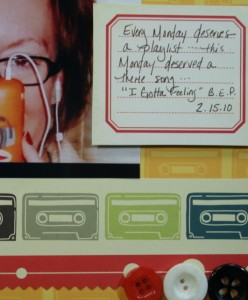 Finally, and get ready for this one, the free class – 1440 minutes – will be launching on March 1, in conjunction with National Craft Month!!!  I have some great, and I mean GREAT!, prizes that I will be giving away with the class and to celebrate the month…  My Mind's Eye, Fiskars, and so much more…  I hope you are ready!!!
Now…  how will you make this Monday a Memorable Monday?